China Vows to 'Take Action' Against U.S. and Canada if Huawei CFO Meng Wanzhou Is Extradited
China has vowed to take action targeting the United States and Canada if Washington pushes forward with its demand for the extradition of Huawei CFO Meng Wanzhou, who was detained in Vancouver, British Columbia, in December.
"China will take action in response to measures taken by the U.S.," Chinese Foreign Ministry spokeswoman Hua Chunying warned on Tuesday, according to the South China Morning Post. Her comments came after Canadian media reported that the U.S. intended to formally seek extradition of the high-profile Chinese executive.
"Everyone has to be held responsible for their own actions. Both the U.S. and Canada should be aware of the seriousness of the case and take steps to rectify the mistake," Hua said, classifying Washington's request as an "abuse" of the extradition convention.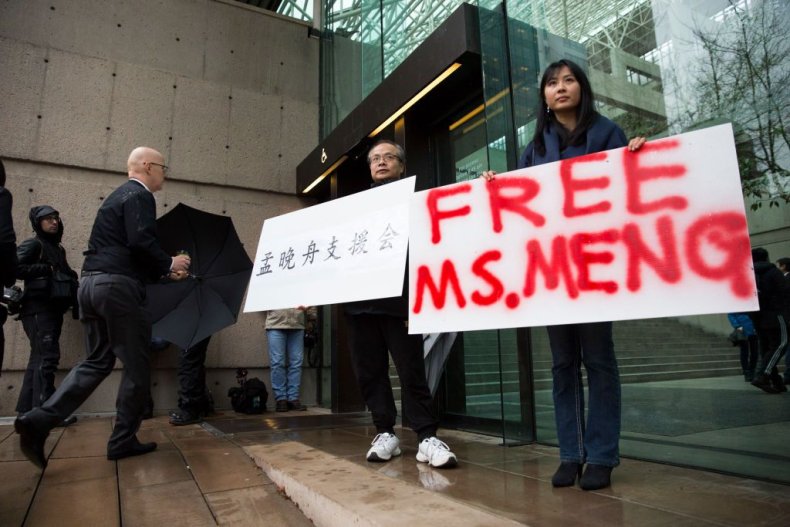 On Monday, Canada's The Globe and Mail published an interview with Ottawa's ambassador to Washington, David MacNaughton, in which the diplomat said the U.S. told his country it will request Meng's extradition. The U.S. has until January 30 to officially file the request, as the Huawei executive was detained on December 30 and the deadline is 60 days after detention.
The U.S. Department of Justice confirmed on Tuesday that it would pursue Meng's extradition.
Meng's company has been accused by the U.S. of misleading banks about its work in Iran, allegedly undermining sanctions targeting the Persian Gulf nation. Although she was initially jailed after her detention, Meng was released on bail and remains under house arrest in Vancouver. Huawei and Meng have insisted that both she and the company are innocent of all charges.
"Huawei complies with all applicable laws and regulations in the countries and regions where we operate, including export control and sanction laws of the U.N., U.S., and EU. We have every confidence that the Canadian and U.S. legal systems will reach a just conclusion," the Chinese multinational said in a statement to CNBC.
The Chinese company is the world's second-largest telecommunications equipment and service provider, after South Korea's Samsung. It surpassed Apple last summer. Washington has become increasingly skeptical of the Chinese conglomerate because of its links to Beijing's government. But Chinese officials and journalists have pushed back, arguing that the anti-Huawei sentiments are "high-tech McCarthyism," a reference to the historic anti-Communist hysteria led by Senator Joseph McCarthy in the 1950s.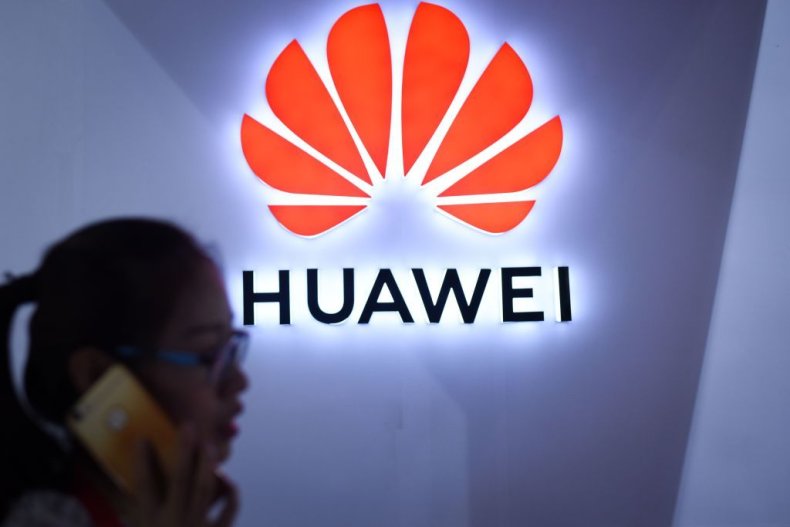 The Chinese government has taken a more critical tone than Huawei, accusing the U.S. and Canada of violating its citizens' human rights. In what has widely been seen as retaliation for the detention of Meng, Beijing arrested Canadian businessman Michael Spavor and former Canadian diplomat Michael Kovrig. A Chinese court also handed down a death sentence in a case against alleged Canadian drug smuggler Robert Lloyd Schellenberg, who had previously been sentenced to 15 years in prison and a $22,000 fine.
"We do not like that it is our citizens who are being punished," Canada's ambassador MacNaughton told The Globe and Mail. "[The Americans] are the ones seeking to have the full force of American law brought against [Meng] and yet we are the ones who are paying the price," he said. "Our citizens are."
As trade negotiations continue between Washington and Beijing, analysts have speculated that the U.S. could use Meng as a bargaining chip in the talks. In December, President Donald Trump said he would "certainly intervene" in Meng's case if he thought it would help the U.S. in the trade dispute.