Trump Trade War With China Could Erase All Economic Gains From Tax Plan, Suggests His Former Economic Adviser
President Donald Trump announced Friday that he would impose a 25 percent tariff on $50 billion in Chinese imports. In response, China claimed that the president had launched a "trade war" and that it would immediately retaliate against the United States.
"In this day and age, launching a trade war is not in the interest of the world," said China's Commerce Ministry in a statement. "We call on all countries to act together to firmly stop such an outdated and backward move, and to firmly safeguard the common interest of all mankind." Beijing outlined plans to increase tariffs on $50 billion of American products like meat, whiskey, planes, cars and soybeans.
Trump's former top economic adviser, Gary Cohn, said Thursday that the economic repercussions of these trade fights could be significant. Speaking at a Washington Post live event, Cohn said that the tariffs could erase all gains from last year's $1.5 trillion tax cut.
Trump said in a statement that trade between the U.S. and China "has been very unfair, for a very long time," and that "this situation is no longer sustainable." He responded to China's retaliatory threats with more of his own, promising to increase tariffs on $100 billion in imports.
Trump's tariffs are currently aimed at Chinese goods "that contain industrially significant technologies," and the increased fees will target the aerospace, auto and robotics industry. The hit is intended to delay Beijing's "Made in China 2025" plans which aim to bring China's manufacturing sector into high-value tech industries. The program was targeted "in light of China's theft of intellectual property and technology and its other unfair trade practices," Trump said.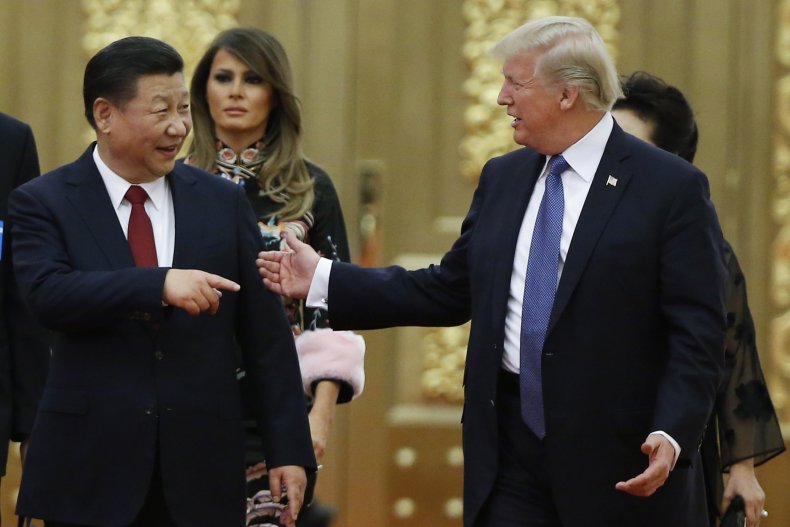 U.S. customs will begin collecting the new tariffs on July 6. Certain American companies operating in China will be able to apply for exemptions but the process has not yet been detailed.
American companies like Apple, Amazon and Nike have made big investments both in Chinese factories and consumers, and have a lot to lose in a trade war. If China were to retaliate against American companies selling and creating goods in China, they could lose a huge source of revenue. Additionally, Trump has said he would consider adding additional tariffs on American companies producing goods in China. The top 20 U.S. companies in the S&P 500 made $158.4 billion in sales in China last fiscal year.
"If you end up with a tariff battle, you will end up with price inflation, and you could end up with consumer debt," Cohn said Thursday. "Those are all historic ingredients for an economic slowdown."
When asked if a potential trade war could "erase the gains to the American economy from the tax law," Cohn told that Washington Post that, "Yes, it could."
The move against China comes as the United States picks tariff fights with Mexico, Canada and Europe.
In a Friday morning interview with Fox & Friends, Trump brushed off China's comments on a potential trade war. "The trade war was started many years ago by them and the United States lost," he said.
The announcement came at a tricky geopolitical moment, as the United States attempts to broker a denuclearization deal with North Korea and is relying on China to aid in negotiations.
The S&P 500 fell nearly 4 percent on the news.