China Rips U.S. Over Capitol Riot Ahead of Tiananmen Square Anniversary: 'If You Want to Condemn State Violence...'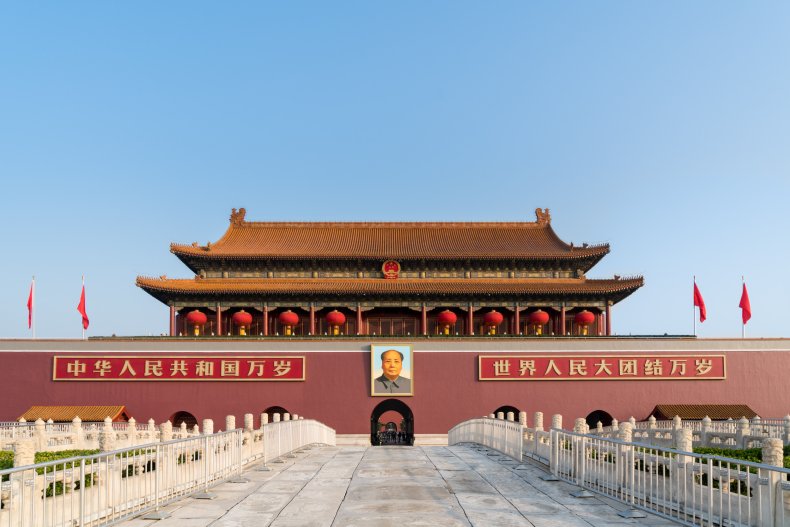 On the eve of the 1989 Tiananmen Square massacre anniversary, the editor-in-chief of a newspaper controlled by the Chinese government wrote on Thursday that if people want to "condemn 'state violence,' condemn Capitol crackdown first."
The comments were posted on Twitter by Hu Xijin, the top editor of the Global Times, an English-language daily newspaper that operates under the authority of the Chinese Communist Party. Friday June 4 marks the 32nd anniversary of when the Chinese government declared martial law against protesters in Tiananmen Square and sent the People's Liberation Army to occupy parts of Beijing.
Hu also wrote of the events from 1989: "Many people today may not fully understand this incident."
By comparing the Capitol riot to the Tiananmen Square massacre, Hu elicited some angry comments to his post. Many read like this message: "The US Army didn't drive tanks over unarmed protestors."
The students began the protests in April 1989 over issues such as corruption, democracy, and freedom of the press. On April 26 of that year, the People's Daily—the parent publication of the Global Times—published a front-page editorial that suggested the protesters were anti-government. The article incited more anger and increased the number of protesters to an unofficial estimate of somewhere between 50,000–100,000.
The Chinese government has always claimed no one died in the square itself, and many journalists later wrote most of the deaths occurred outside of the square in western Beijing. As for how many deaths occurred as a result of the protests, the figures vary drastically. Estimates of the deaths have ranged from several hundred to more than 1,000. In 2017, the BBC reported that a previously unknown message from the British ambassador to China, Sir Alan Donald, claims he was told by a friend of a member of China's State Council that at least 10,000 protesters were killed.
Public remembrance of the events has always been banned by the Chinese government. Around this time of year, censorship also increases online in China on anything that could be interpreted as a reference to the massacre, including certain words, numbers, photographs and even emojis.
Hu maintained that the country will nonetheless recognize the passing of the day. Another tweet from him on Thursday read: "Chinese won't forget about Tiananmen incident. On the contrary, we'll constantly reflect on it in light of China's development path since then as well as situation in many countries after color revolutions. It's futile for West to provoke Chinese society by commemorating the event."