Chinese Court Finds Human Rights Activist Zhai Yanmin Guilty of Subversion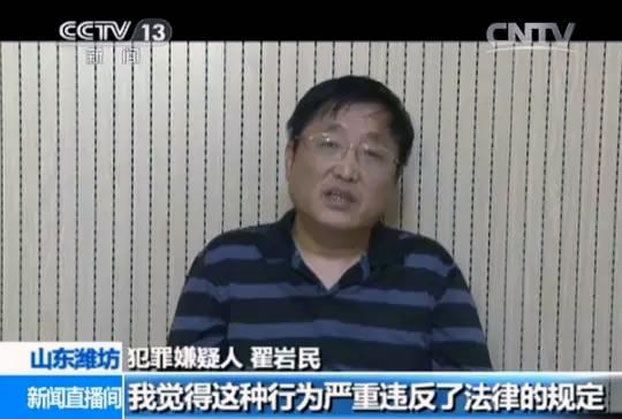 A Chinese court has handed down a suspended three-year prison sentence to human rights activist Zhai Yanmin. He was arrested in July 2015, along with around 300 other people, as part of a state crackdown on human rights campaigners.
The court's decision was heard in the presence of journalists; the first time the public has been allowed access to the case's hearings, the Associated Press reported. Chinese dissidents had repeatedly called for greater transparency over the legal proceedings.
During Zhai's three-hour trial in the northeastern city of Tianjin, he said in a court confession that the group of 300 people, which included doctors and lawyers, believed in overthrowing the government, the BBC reported. He further admitted that it had organized demonstrations drawing attention to the state's human rights abuses.
He will spend the next four years—the length of his suspension—living under state supervision. He is also ineligible to run for political office during this time.
Nevertheless, Zhai has got off lightly. In China, the maximum sentence for subversion is life in prison.
Of the 300 people who were originally arrested, many were questioned and subsequently released. Of the 20 that remain in jail, the court will hear the cases of four of the detainees—lawyer Zhou Shifeng and three other activists—later this week.
Family members of the detained have said that they, and their counsel, have been denied access to the prisoners for more than a year. Zhai's wife, Liu Ermin was herself arrested on Sunday night, though she was released again on Monday.
Chinese Court Finds Human Rights Activist Zhai Yanmin Guilty of Subversion | World