Trump May Defuse China Trade Dispute, Delay Deal Until After Election, Wall Street Analysts Say
President Donald Trump is expected to delay any China trade deal beyond next Sunday's deadline for tariffs to rise and may even wait until after the 2020 election, Wall Street analysts said in a Newsweek poll.
Instead of escalating the trade dispute with higher tariffs, the Trump administration will likely defer the increases. China has already offered Trump an olive branch by cutting tariffs on agricultural products.
Eighteen of the 29 analysts polled by Newsweek do not expect the U.S. and China to reach a trade agreement by December 15, 10 expect a phase one deal between the world's two largest economies and one did not provide any comment.
Interestingly, eight analysts said they expect Trump to delay a deal with China until closer to the 2020 election when he can use the news to his advantage. Dialing down the trade tensions by dropping or holding back on tariffs now will help Trump draw out a resolution of the trade war until close to the 2020 election—or any time when it could help him with distracting the public, the analysts said.
While speaking at the recent NATO summit in London, Trump said that he is in no hurry to sign a trade deal with China and that such an agreement could wait until after the 2020 election.
Riley Adams, a senior financial analyst at Google, expects a deal close to the presidential election, or until the president has a grave need for distracting the public from something problematic.
"He [Trump] needs the voting public to clearly associate his trade deal terms with competence as president," Adams said. "Because voters have short memories at the polls, he won't risk getting something material signed until summer or fall of 2020. He needs to manifest drama and make it seem like he was the one who resolved it all in the end, despite it being his own controversy in the first place."
Stoyan Panayotov, founder and CEO of Babylon Wealth Management, also expects the administration to try to seal a trade deal in the coming year. "With only a few months left before the election and looming impeachment, President Trump could really use the deal as a win in front of his supporters and independent voters," he said.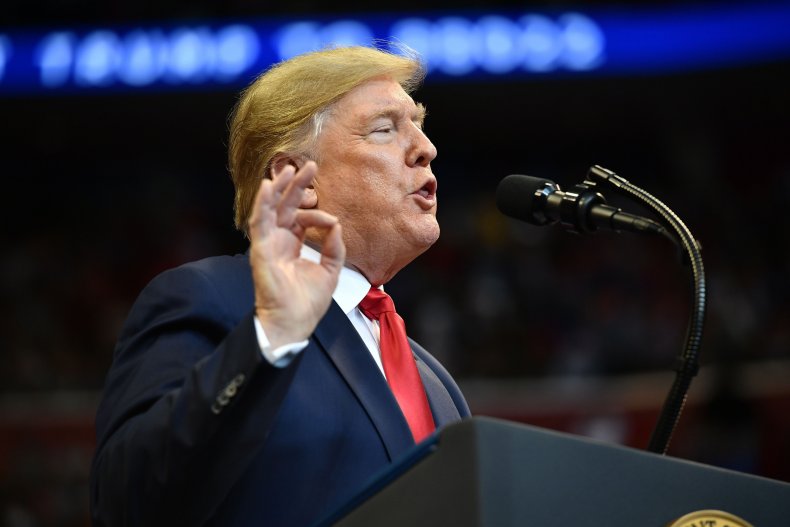 But Alan Grujic, founder and CEO of All of Us Financial, expects a deal between the two countries by December 15. "President Trump focuses on playing to the news cycle, and at this time there is very little positive news about him," he said. "So he will want to inject a positive story into the news cycle and will benefit from quiet time over the holiday period while there is little competing narrative."
Seven analysts said neither side is in a hurry to reach a trade deal at this time, adding that investors could expect jawboning without any "real action" by Sunday's deadline. Eleven analysts said they expect Trump will not implement the tariffs before Sunday and will extend the deadline.
"I expect some jawboning or spin to make people think negotiations are restarting anew after the 15th, or maybe another delay in the tariff start dates," said Kirk Kinder, owner and financial planner at Picket Fence Financial. "China is hoping they can outlast Trump's presidency and work with a Democrat in 2021, while Trump wants re-election so he has more leverage."
According to Yung-Yu Ma, chief investment strategist at BMO Wealth Management, "It's quite possible that President Trump could extend the deadline, claim progress and not implement the threatened tariffs."
He added, "China is unlikely to provide much accommodation unless President Trump actually lowers existing tariffs, so it remains to be seen whether President Trump will reverse course on this."
China has demanded removal of some of the existing tariffs on $375 billion worth of its exports to the U.S. and cancellation of the scheduled December 15 tariffs on $156 billion worth of exports. The U.S. wants China to commit to purchasing specific agricultural products, concessions on intellectual property concerns and access to the Asian country's financial services market.
David Jacobson, a professor of global business strategy at Southern Methodist University's Cox School of Business, said, "My feeling is that the Chinese economy has picked up in the last few months and the [Chinese Communist Party's] Central Committee is not desperate for a deal at this time."
The Caixin/Markit Manufacturing Purchasing Managers' Index shows an increase in Chinese manufacturing from 51.8 in November from 51.7 in October.
But Hugh Johnson, chairman and chief investment officer at Hugh Johnson Advisors, warned of lower growth expectations for the Asian country in the coming year. He added that both sides have a great deal to lose if a phase one agreement is not reached by December 15.
"Trump needs soybean exports to secure the farm vote," Johnson said. "The Chinese economy has expanded on average 7.6 percent for the 10 years through 2018. Hence, growth rates of 6.2 percent and 5.8 percent for 2019 and 2020 are quite problematic, as are the debt levels and condition of financial institutions financing that debt."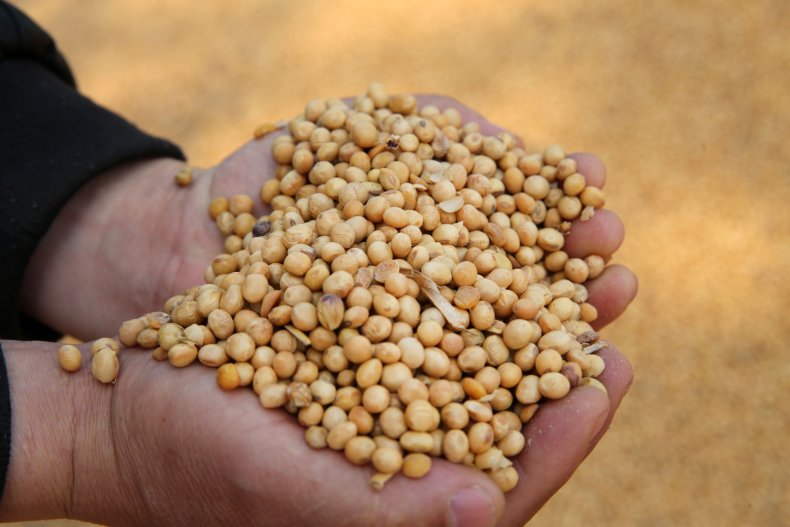 'Trade Deal Lite'
Six analysts expect a phase one trade deal between the U.S. and China by December 15 but said the deal's scope could remain limited. They do not expect phases two or three until the 2020 election.
Marc Ostwald, global strategist ADM Investor Services said, "The phase one deal will be very limited in its scope, and the tariff rollback will more than likely be very modest too. In both cases, this will be more a case of positive signaling rather than a material change, and a phase two deal looks to be a distant prospect—negotiations may not even start until after the U.S. presidential election—with relations between the U.S. and China likely to remain 'difficult.'"
Chris Rupkey, managing director at MUFG Union Bank, echoed that view, adding added that a failure to reach an agreement would be catastrophic for both economies. He also said it was unthinkable that both sides won't bend a little to get a deal done. "Don't hold your breath on phase two or three. We don't expect further substantive negotiations before the 2020 elections," Rupkey said.
The trade war has hit U.S. farmers hard, and some analysts expect Trump to sign a deal by December 15 so that China starts buying more agricultural goods. That move is also seen as beneficial for Trump's re-election, particularly in gaining farmers' votes in Ohio, Wisconsin and Iowa.
"Most likely resolution: a trade deal lite with more purchases of U.S. farm goods [like soy] and no mention of tariffs or intellectual property rights. Existing tariffs will remain in place, despite the harm they are causing the U.S. economy and, as 2020 unfolds, the U.S. consumer," said Porter Bibb, managing partner at MediaTech Capital Partners.
In a goodwill gesture ahead of the December 15 deadline, China's finance ministry said on December 6 that it was planning to exempt some U.S. soybeans and pork products from tariffs.
Allan von Mehren, chief analyst at Danske Bank, expects a trade deal by Sunday's deadline. He said the last tranche of tariffs will likely hurt the U.S. more than China if a deal is not reached.
"A further weakening of the U.S. economy would backfire for Trump, as it just strengthens China's position in the negotiations. China has tools to support growth. Trump has few tools left, as fiscal policy depends on Democrats, who are unlikely to support anything that helps Trump," Mehren said.
The two countries' governments have had sufficient time to come to terms with each other's demands, some analysts said, and both are now facing a great deal of economic pressure to see that matters are settled.
"At this point, both parties have seen that there is far more at stake than political ramifications alone, as prolonged trade uncertainties tend to undermine confidence in the strength of the global economy, which in turn can carry a ripple effect that could be financially turbulent for consumers and businesses the world over," said Larry Harding, head of North America at the TMF Group.
"There is plenty of anecdotal evidence that tariffs and trade policy uncertainty has been a drag on growth. Tariffs raise costs, invite retaliation, disrupt supply chains and undermine business investment," said Scott Brown, senior vice president at Raymond James & Associates. "We have seen tariffs delayed in the past, only to have them imposed later. So a truce [to push tariffs to a later date] may not mean much."
More than the tariffs themselves, it's the uncertainty that has weighed on the trade environment for American businesses, said Jeff Pratt, supply chain leader at BDO. "If this latest round of tariffs are imposed, virtually every Chinese product exported to the U.S. will be affected, which will have major ramifications up and down the supply chain."