Who Will China Trade With? Germany Embraces Open Markets With Beijing After Trump Threats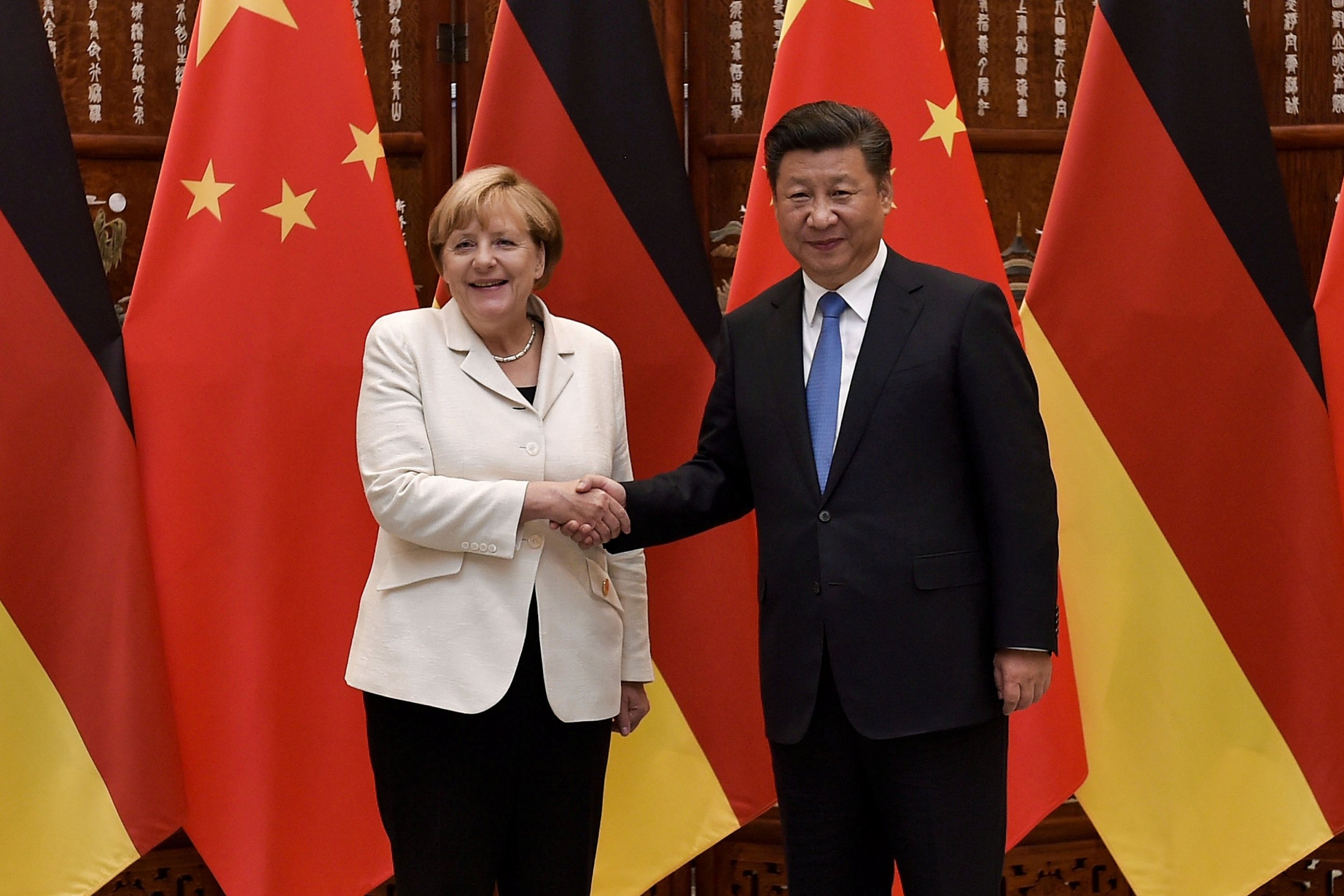 Germany and China are cozying up when it comes to free trade, as President Donald Trump threatens to cut Beijing off. After they spoke on the phone Thursday, German Chancellor Angela Merkel and Chinese President Xi Jinping vowed to "together fight for free trade and open markets," Agence France-Presse reported.
Their remarks came ahead of a meeting on protectionism between global finance ministers Friday. Economic leaders have increasingly warned that Trump's "America First" policies and promises to limit or shut down trade with China and other nations could shake up foreign markets. At the same time, Merkel is slated to meet with Trump Friday for the first time since he moved into the White House in January.
Trump has repeatedly vowed to put American consumers and workers first. He has put an end to a free trade pact between the U.S. and Asian nations brokered by his predecessor, President Barack Obama, threatened to fine companies that open factories outside the U.S., and slammed China, the world's second-largest economy, for "currency manipulation."
In the statement, Merkel and Xi "agreed to maintain their close cooperation." The telephone discussion also focused on "market conditions for expanding electromobility in China" to allow the Germany auto industry "to continue to be successful in the Chinese market," a statement from Merkel's spokesman Steffen Seibert said.
Washington's relationship with Germany has also been cooling. China became Berlin's top trading partner in 2016, overtaking the United States for the first time as it fell to third place behind France. In all, German imports from and exports to China reached 170 billion euros, or $180 billion, last year, Reuters reported in February.
"Given the protectionist plans of the new U.S. President one would expect that the trade ties between Germany and China will be further strengthened," Germany's BGA trade association said at the time.