China Trade War Latest: Trump Raises the Stakes By Another $100 Billion
President Donald Trump requested an additional $100 billion worth of tariffs Chinese goods on Thursday evening, a move that would further fuel the trade war with Beijing.
If implemented, the further tariffs would triple the $50 billion placed on goods imported from China that Trump announced on Tuesday.
"In light of China's unfair retaliation, I have instructed the [United States Trade Representative] to consider whether $100 billion of additional tariffs would be appropriate," Trump said in a statement released by the White House.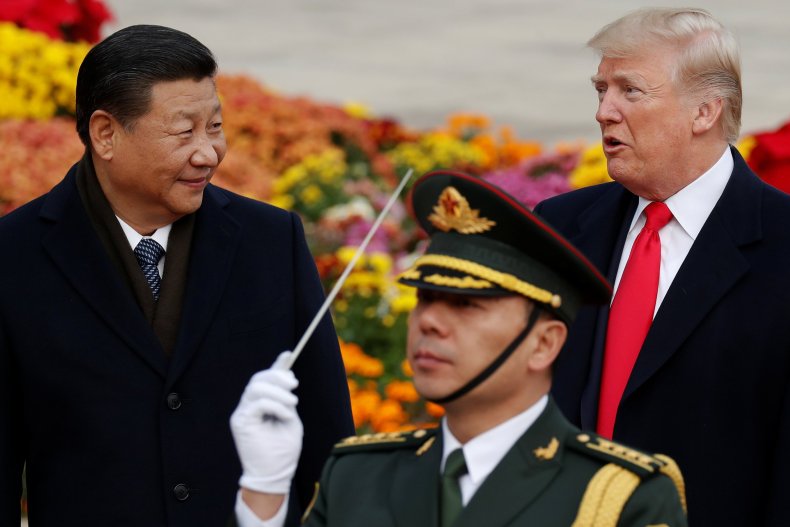 Trump also instructed the Secretary of Agriculture to implement a plan to "protect our farmers and agriculture interests."
He added: "Notwithstanding these actions, the United States is still prepared to have discussions in further support of our commitment to achieving free, fair, and reciprocal trade and to protect the technology and intellectual property of American companies and American people."
After the U.S. unveiled the tariffs on Chinese imports on Tuesday, Beijing responded shortly after with $50 billion worth of tariffs on U.S. goods.
In response to threats of additional tariffs, China's Commerce Ministry says Beijing will not hesitate to keep matching any future tariffs with their own. "[We don't want] to fight a trade war, but we are not afraid of fighting it," the ministry said in a statement on Friday.
It added: "If the United States disregards the opposition of China and the international community, and insists on unilateralist and protectionist trade practices, the Chinese side will follow through to the end and will not hesitate to fight back at any cost."
"We will take new comprehensive measures to respond and resolutely defend the interests of the country and the people."
The ministry also indicated it will wait for the Trump administration to act before taking any drastic actions: "We will listen to its words and watch its actions."
Trump's current list of goods that will be affected by the tariffs ranges across 1,300 categories, while China is only targeting 106 classes of U.S. exports, including everything from soybean to passenger planes.
Although it is still unclear what goods the threats of an additional $100 billion worth of tariffs will cover, it will likely heighten fears of a full-scale trade war between the two economic giants.
Economists, businessmen and Republicans have warned that the trade war could end in devastation for the U.S. economy.
"This is what a trade war looks like, and what we have warned against from the start," Matthew Shay, National Retail Federation President and CEO, told Reuters. "We are on a dangerous downward spiral and American families will be on the losing end."