President Donald Trump escalated America's trade war with China on Tuesday, with an additional $200 billion of tariffs on Chinese made goods.
The new list—targeted at China's key manufacturing export industries—contains over 6,000 products, including fruits, vegetables, live eels, feathers and beaver heads as well as hi-tech minerals that the U.S. needs.
"This is an appropriate response under the authority of Section 301 to obtain the elimination of China's harmful industrial policies," Robert Lighthizer, the U.S. trade representative (USTR), said. "As a result of China's retaliation and failure to change its practices, the President has ordered USTR to begin the process of imposing tariffs of 10 percent on an additional $200 billion of Chinese imports."
The proposals will undergo a two-month review process before it is implemented, CNN reported. This will allow the two countries enough time to settle their high-stakes trade dispute through negotiations. If undertaken, the listed products will face an additional 10 percent rise in tariffs.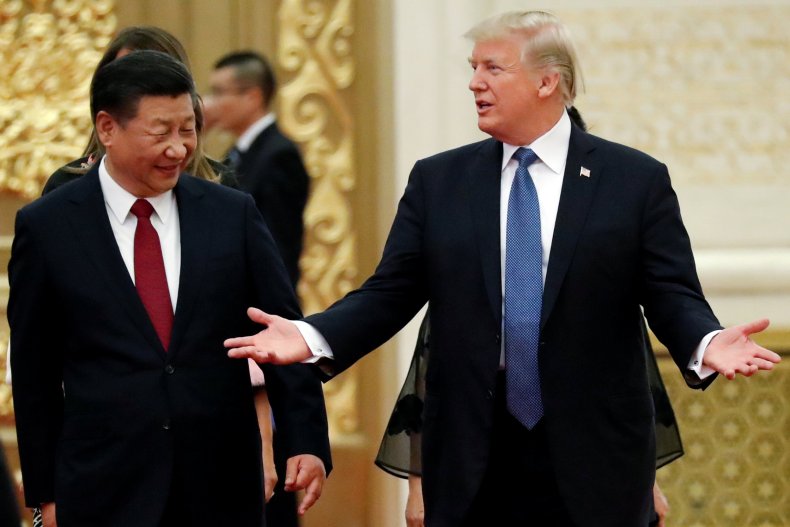 The move comes only days after the U.S. imposed $34 billion worth of tariffs on goods imported from Beijing. China immediately responded with $34 billion worth of tariffs on American-made goods in retaliation.
Since March, Beijing and Washington have been embroiled in a tit-for-tat trade battle, with both countries releasing tariff proposals in retaliation. China has repeatedly denied accusations by the Trump administration of unfair trade policies.
In June, Trump instructed Lighthizer to prepare $200 billion worth of Chinese goods for additional tariffs that will be enforced if Beijing imposed retaliatory penalties on U.S.-made products. "China apparently has no intention of changing its unfair practices related to the acquisition of American intellectual property and technology," Trump said. "Rather than altering those practices, it is now threatening United States companies, workers and farmers who have done nothing wrong."
On Tuesday, the president made good on his threat with the announcement of the new tariffs. However, China has vowed to match every tariff tit-for-tat, and will likely follow through.
"The behavior of the U.S. is hurting China, hurting the world and hurting itself," China's commerce ministry spokesperson said in a statement, according to the BBC, before adding that Beijing will have to take "necessary countermeasures."