Ohio Farmer Says He Won't Vote for Trump, as His Name Is Not Judas: 'I'm Not Going to Sell My Political Moorings for 30 Pieces of Silver'
A soybean farmer and former Republican Party official has dismissed President Donald Trump's boast about a partial trade deal with China, which Trump claims is worth up to $50 billion.
Chris Gibbs, who runs 560 acres of farmland in the key swing state of Ohio, said he was "dubious" about the details of the deal that Trump touted as a "tremendous deal for farmers," hit hard by an ongoing trade spat.
Under the plans announced by Treasury Secretary Steven Mnuchin last week, China would resume farm purchases in exchange for the U.S. not increasing tariffs on Chinese imports. He also said there was an agreement on intellectual property rights, financial services and currency rules.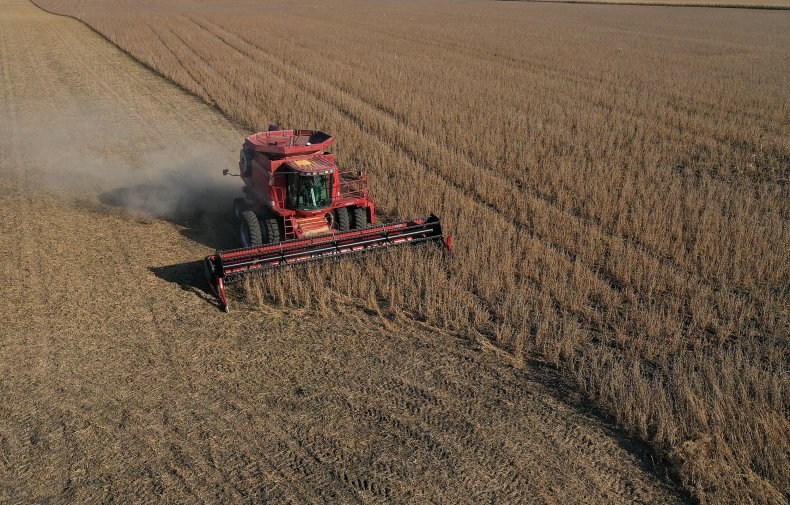 However The Washington Post noted that the White House has not released a fact sheet about the changes, although Trump could hammer out more details when he meets Chinese President Xi Jinping in Chile in November.
But Gibbs, who was once chairperson of the Shelby County Republican Party, told CNBC he did not take Trump at his word because the president had not kept previous promises he had made about Mexico and the European Union making big soybean purchases.
"I don't believe it until they (the crops) are on the boat. This is deja vu all over again...He's done this before," Gibbs said.
China made about $19.1 billion in U.S. agricultural purchases in 2017, according to the American Farm Bureau. Trump's trade war lowered that to $9.1 billion in 2018 and then $8 billion through to August 2019, leading Gibbs to question how "we're going to double that."
"We don't know if it's been one year, two years, five years. We don't even know what the time period is so I'm really dubious. I hate to be downer on all of this but somebody has to be practical," he said.
Trump is facing an uphill struggle in his rural heartland in 2020, losing support among farmers equally unhappy with his trade wars and the subsidies given to make up for their shortfall.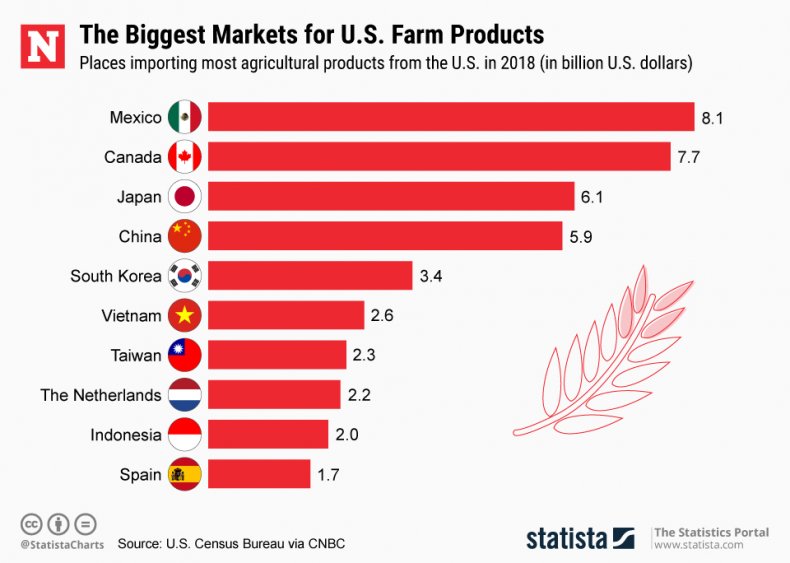 In August, Gibbs listed the president's withdrawal from the Trans-Pacific Partnership (TPP), the revised version of NAFTA and the spat with China as reasons why farmers should not vote for Trump in 2020.
He doubled down on these comments on Monday, saying: "I'm not going to vote for the president... it doesn't matter what he comes up with now. He could come up with this $50 billion."
"He could walk across my pond and not get wet, and I'm still not going to vote for him because, you know, at the end of the day my name is Chris Gibbs, it's not Judas, and I'm not going to sell my political moorings for 30 pieces of silver, so I'm out."
Gibbs said China's demand for soybeans has actually decreased, and that there are questions over whether it would limit sales from other countries to make up for the increased product that was supposed to come from the U.S.
He also questioned wondered why Chinese media only described last week's announcement as "substantial progress" rather than an actual "deal" according to Australia's ABC.
One reason, according to economics consultancy Trivium/China, was that the Chinese "don't trust the Americans to honor this mini-deal," adding, "they don't want to tout its importance just to have it blow up in their face," The Washington Post reported.
Gibbs said: "There's nothing here that we can really put our hands on because we don't have a written agreement."