China has pushed back after Canadian Prime Minister Justin Trudeau said the Asian nation had "arbitrarily" applied the death penalty in the case of alleged drug smuggler Robert Lloyd Schellenberg.
Hua Chunying, a spokesperson for the Chinese Foreign Ministry, expressed her nation's "strong dissatisfaction" with Trudeau's comments on Tuesday, saying his "irresponsible" remarks lacked "the most basic awareness of the legal system," Reuters reported. "We urge the Canadian side to respect the rule of law, respect China's legal sovereignty, correct its mistakes and stop making irresponsible remarks," Hua added.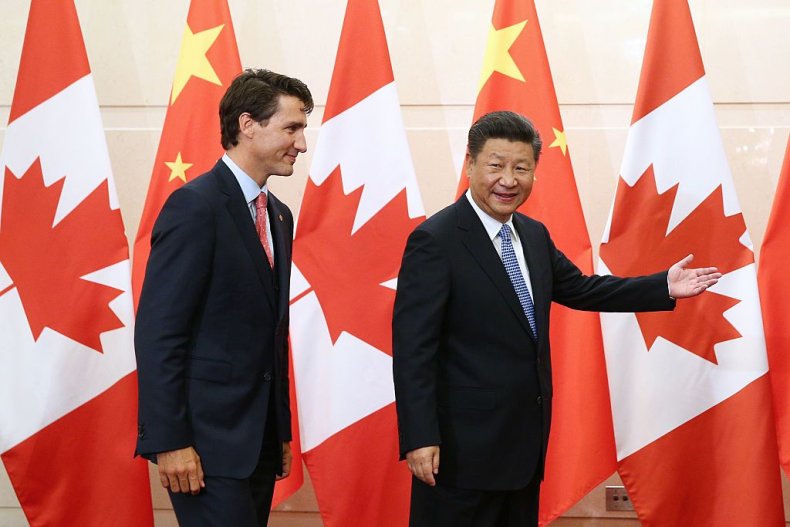 China also issued a travel warning to its citizens regarding travel to Canada, warning that they could be "arbitrarily detained at the request of a third nation," according to the South China Morning Post. Hua added that "Canada should remind its citizens not about facing threats in China but to never come to China to commit serious offenses, such as smuggling or trafficking drugs."
The mention of a "third nation" appeared to refer to the United States, which has requested the extradition of Huawei Chief Financial Officer Meng Wanzhou, who has been held in Canada since December 1 over allegations that her company misled banks to circumvent sanctions targeting Iran.
Huawei is the world's second-largest telecommunications equipment and service provider, after South Korea's Samsung. U.S. tech giant Apple formerly ranked second until last year. Meng's detention has led to an escalation of tensions between Canada and China, which has accused the North American country of violating its human rights. In what is seen by many analysts as direct retaliation, Beijing arrested former Canadian diplomat Michael Kovrig and Canadian businessman Michael Spavor in December.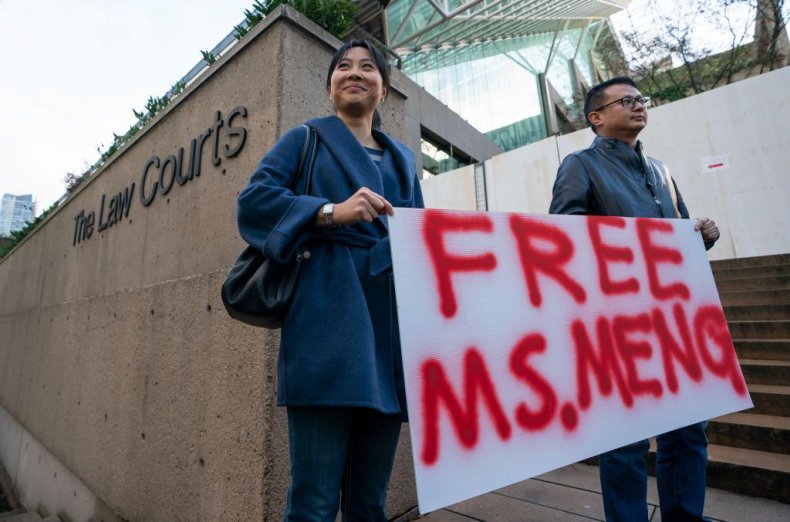 Schellenberg, who is also a Canadian citizen, was previously sentenced to 15 years in prison and a $22,000 fine for drug smuggling. On Monday, an appeals court increased the sentence to capital punishment, in another move viewed by many as retaliation. Although Chinese officials insist the court was operating within a normal legal framework, experts have noted irregularities in the handling of the case and pointed out that the governing Communist Party can easily interfere in the judicial system.
Trudeau responded to Schellenberg's death sentence by telling reporters that "China has chosen to begin to arbitrarily apply [the] death penalty." Canada also updated its own travel warning for China, warning citizens there was a "risk of arbitrary enforcement of local laws," according to CTV News.
President Donald Trump suggested last month that his administration held sway over Meng's detention, saying that he'd be willing to interfere in the case if it helped ongoing trade negotiations with Beijing. Trudeau, however, pushed back against that suggestion, saying that his country's judiciary operates independently of his government and foreign interference.