Donald Trump doesn't do subtle. During his most recent stop on an 11-day, five-city tour of East Asia—including a two day visit to Beijing—his Chinese hosts laid on what a former U.S. diplomat called the "Full Middle Kingdom"—the reception and military parade at the Great Hall of the People, the tour of (in the President's words) the "very majestic" Forbidden City and an intimate dinner with President Xi Jinping and his wife. Trump tried to be diplomatic, by his standards anyway. He flattered Xi—"a very special man"—and, occasionally, emphasized (or overemphasized) the positive: If he and Xi work together, Trump said at one point, they could solve "probably all" of the world's problems.
Solving all of the world's problems would have to come later. Trump was in Beijing for two reasons—and they're at the heart of America's deeply conflicted relationship with China. The U.S. administration, ideally, had wanted Xi and Trump to sit and talk in detail about what more they can do, once and for all, to rein in North Korea. The administration for months has been insisting that time was running out, that there was no more road left down which to kick the can. An indifferent or incompetent Obama administration had handed Trump a time bomb, and he needs to defuse it. Now.
But the White House knew heading to Beijing that Trump wasn't going to get that type of meeting. Washington and Beijing do not see the North Korea the same way. The Chinese simply don't believe the U.S. rhetoric about time running out. When Trump wanted to talk about what more the two sides could do to pressure Pyongyang, the Chinese counseled patience. They want to allow the current U.N. sanctions to kick in, plus the new pressure Beijing has applied by finally preventing its own banks from doing business with the North. Trump believes what he said in Beijing about Xi and North Korea: that if Xi "works on it hard, he could it very quickly," he said in resolve the nuclear issue. But China is not, as yet, doing that, the administration believes.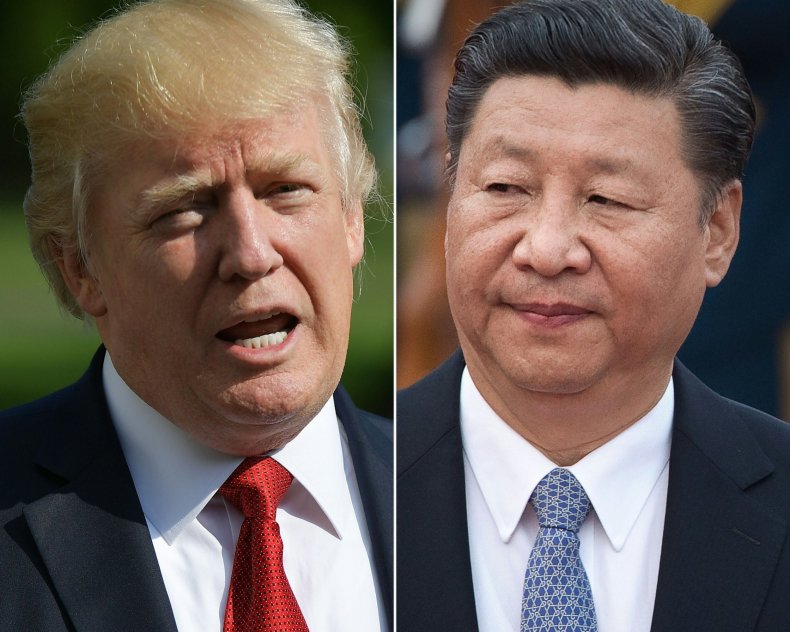 So the U.S. had a choice to make on the second issue that animates Trump when it comes to China: trade. During a recent China policy review, the Trump administration came to reject a conciliatory posture toward Beijing. The review produced a new approach: a call for a "free and open Indo-Pacific," a phrase first used by Secretary of State Rex Tillerson in a speech in October. It is meant to include India and the other democracies in the region, while deliberately excluding Beijing. In his speech, Tillerson was pointed: "China, while rising alongside India, has done so less responsibly, at times undermining the international, rules-based order even as countries like India operate within a framework that protects other nations' sovereignty.'' The new policy, Dennis Wilder, former Asia director on the National Security Council, "a way of working China from the outside in."
Though Trump in Beijing took great pains to say he didn't blame China for taking advantage of the U.S. in trade relations, that was pure flattery. The president then made clear that his administration believes trade is one of the spheres in which China has risen "less responsibly." Trump ticked off a range of areas in which the administration seeks redress, from intellectual property violations to market access to forced technology transfers. And though he praised Xi fulsomely, the president was more blunt about trade while speaking on Chinese soil with his counterpart than any U.S. president ever.
The administration has decided that it will welcome any help Beijing offers on North Korea, while implicitly acknowledging, at minimum, that it's not coming fast enough. The risk in not downplaying the trade front is that more help on North Korea may not come at all. The hope, says a Trump foreign policy adviser who wasn't authorized to speak on the record, is that Beijing sees North Korea as sufficiently important that it will set aside concerns about Trump's trade policy and do the right thing. The problem is, it never has before—not sufficiently at least to get Pyongyang to alter its behavior. And it's not at all clear that that will change, particularly now that trade hawks in Trump-land are ascendant.