China Urges Biden to 'Unconditionally' Return to Iran Nuclear Deal
China urged the incoming administration of President-elect Joe Biden to return to the Joint Comprehensive Plan of Action—known commonly as the Iran nuclear deal.
Biden has expressed his interest in returning to the landmark 2015 agreement, which was also signed by China, Russia, the United Kingdom, France, Germany and the European Union. President Donald Trump was criticized by U.S. allies and foes alike for withdrawing from the deal in 2018. The international pact offered Iran sanctions relief and international investment in exchange for curbing its nuclear program.
"China hopes the United States will return to the JCPOA unconditionally and as soon as possible, resume the honoring of its obligations and lift all relevant sanctions," China's Foreign Ministry spokesperson Zhao Lijian said Wednesday, Chinese state news agency Xinhua reported. Zhao asserted that the Biden administration should take specific steps to rebuild trust with Iran moving forward.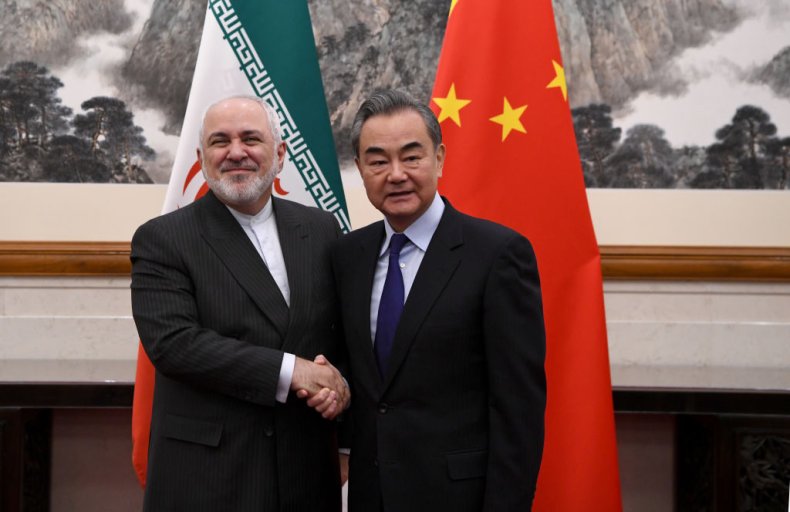 Newsweek reached out to the Biden transition team for comment, but it did not immediately receive a response.
During his campaign, Biden repeatedly voiced his interest in returning to the deal, which was inked by his former boss President Barack Obama along with the other international signatories. Jake Sullivan, Biden's choice to be a national security adviser, reiterated this viewpoint during The Wall Street Journal's CEO Council Summit on Monday.
"We think that it is feasible and achievable," Sullivan said. He explained that rejoining the treaty would be the first step to lead to a "follow-on negotiation" on additional issues between the U.S. and Iran.
Trump campaigned against the JCPOA during his 2016 presidential campaign and withdrew from the international accord in May 2018. His administration then moved to reimplement financial sanctions against Tehran, launching a maximum pressure campaign that has failed at changing Iran's behavior.
Prior to Trump's withdrawal, the United Nations nuclear watchdog consistently found that Iran was abiding by its commitments under the deal. But Iran has slowly stepped away from its commitments over the past year and a half. Now experts believe Iran is just months away from having enough nuclear material for a weapon, whereas it would have taken the Persian Gulf nation at least one year to have enough material when Trump withdrew in 2018. Perhaps complicating this situation is last month's killing of Iran's top nuclear scientist, Mohsen Fakhrizadeh.
For its part, Iran has expressed skepticism about the U.S. returning to the treaty. While Iranian leaders know Biden is interested in resetting relations, they are concerned that a Republican administration could return to power in the coming years and take the polar opposite stance—as was the case with Trump following Obama. But Iran has voiced its willingness to cooperate with the U.S. once again.
"The US is still a UN member. If it meets its obligations as such under UNSCR 2231, we will fulfill ours under the #JCPOA," Iran's Foreign Minister Javad Zarif tweeted on November 18. "If the US then seeks to re-join the JCPOA, we're ready to negotiate terms for it to regain its 'JCPOA Participant' status."