China in U.S. 'Gun Sights,' America Should Seize Assets of Xi and His 'Henchmen,' Bannon Says
Former White House chief strategist Steve Bannon praised America's strong response to China on Tuesday and said if he was the one making the call, he'd take it a step further and go after President Xi Jinping.
Bannon told CNBC's Squawk Box that China as a country and Xi are in the United States' "gun sights." Along with backing off support for the Chinese Communist Party, the U.S. should target Xi and those associated with them on a personal level, he said. Bannon also advocated sanctioning Xi and his "henchmen" and seizing all of their assets.
On Thursday, Secretary of State Mike Pompeo criticized China for its response to the coronavirus pandemic and cracking down on Hong Kong. He also pushed back on "Chinese trade abuses that cost American jobs" and hinder the economy.
"The truth is that our policies, and those of other free nations, resurrected China's failing economy, only to see Beijing bite the international hands that were feeding it," Pompeo said. "Whatever the reason, today China is increasingly authoritarian at home and more aggressive in its hostility to freedom everywhere else,"
Pompeo's speech was the fourth of a series of speeches on America's relationship with China. National security adviser Robert O'Brien, FBI Director Christopher Wray and Attorney General William Barr also spoke on different facets of the relationship, and Bannon told CNBC this shows a "coherent and comprehensive strategy."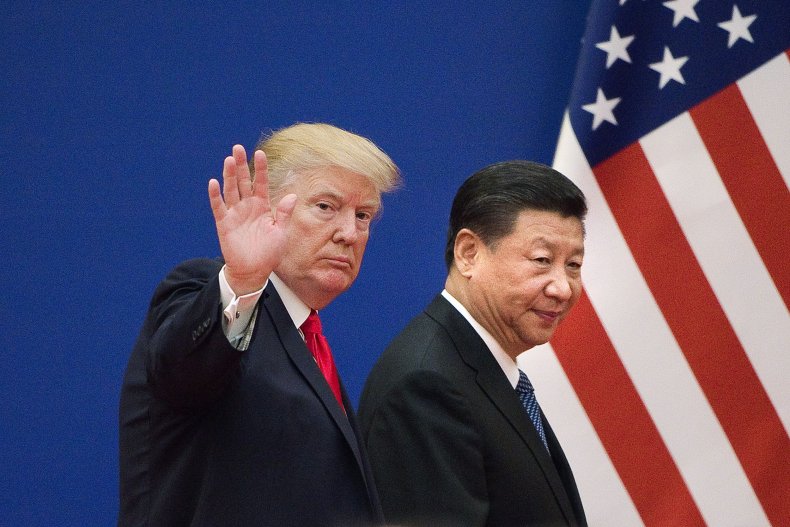 Bannon added that it's "breathtaking" how U.S. strategy morphed into an "alliance of liberty," bringing in the United Kingdom, India and Japan. Around the world, people are standing up to China, Bannon said, and this will be the "greatest legacy of President Trump's eight years in White House."
Another legacy of Trump's presidency—his "historic trade deal with China"—is at risk of collapsing. In January, the president and Chinese officials signed a deal that included an agreement for China to purchase an additional $200 billion in U.S. goods over the next two years.
But in the months since the deal was signed, America's relationship with China has deteriorated largely over issues with the pandemic, putting the agreement's phase two in a precarious position. At a briefing last Thursday, Trump said phase one of the deal has less meaning to him now than it did back in January, and he told CBS News on July 14 that he's "not interested right now in talking to China."
"We made a great trade deal. But as soon as the deal was done, the ink wasn't even dry, and they hit us with the plague," Trump said.
Bannon asked the Squawk Box hosts how people could talk about trade deals at a time when the world has seen China infringe on Hong Kong's autonomy and allowed the new coronavirus to spread worldwide. Instead of working with the Chinese, Bannon said, the Trump administration should strip them of sovereign immunity and break the Hong Kong dollar.
"Cut them off from all U.S. dollars, use Hong Kong as the anvil and the U.S. dollar as the hammer," Bannon said. "It's time to take the fight directly, financially to the Chinese Communist Party."