Fact Check: Has China Overtaken U.S. in Life Expectancy for First Time?
Provisional data released by the Centers for Disease Control and Prevention last month showed a decline in U.S. life expectancy for the third year in a row.
That update came just weeks after China's national health authority reported a year-on-year increase in the same data point for its own population.
A tweet carrying a graph of the data suggesting China now leads the U.S. on this metric has gone viral with tens of thousands of likes.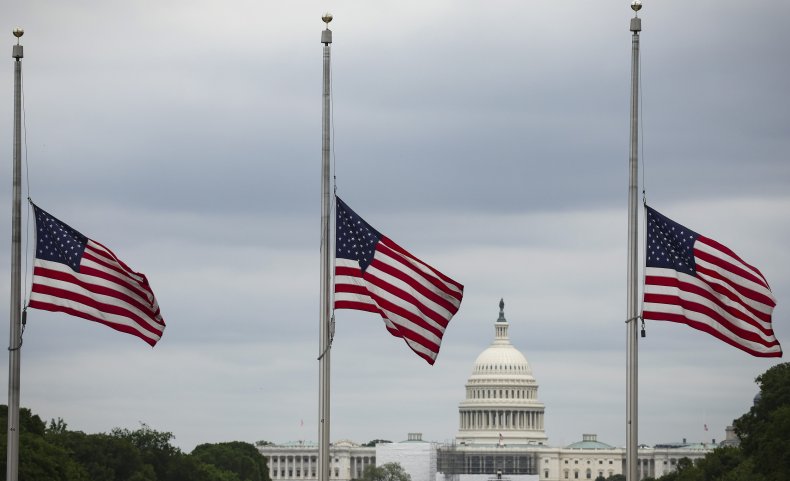 The Claim
In the Twitter post, Ian Bremmer, president of the Eurasia Group think tank, wrote: "china passes united states in life expectancy," and notes the phenomenon "should be a headline in every us newspaper."
His tweet, liked some 28,000 times at the time of publication, included a graph comparing the life expectancy of the two countries over a period of 80 years.
In 2020, the respective figures appeared to be near identical, after what was shown as a steady rise in Chinese life expectancy and a sharp decline in the U.S. that year. The U.S. number then moved forward in time along the graph, dropping to 76.1 years in 2021, while China's life expectancy remained at its 2020 figure of 77.1 years.
Bremmer's tweet—including 7,000 retweets and nearly 1,000 quote tweets—generated many replies, including one by a vocal Chinese state newspaper journalist, who concluded: "[U.S.] fights for military supremacy and global dominance, China fights for its people's life expectancy."
The Facts
The graph in the viral Twitter post included statistics from two distinct data sets: the CDC figure for American life expectancy in 2021, and Chinese life expectancy in 2020, according to the Organisation for Economic Co-operation and Development.
The CDC statistics were published in August and showed a further decline in U.S. life expectancy at birth, which the national public health agency said "represents the average number of years a group of infants would live if they were to experience throughout life the age-specific death rates prevailing during a period"—in this case 2021.
A newborn American could expect to live 76.1 years in 2021, a decline of 0.9 years from 77.0 in 2020, the data showed. That's the lowest life expectancy since 1996, the CDC said.
"Excess deaths due to COVID-19 and other causes in 2020 and 2021 led to an overall decline in life expectancy between 2019 and 2021 of 2.7 years for the total population, 3.1 years for males, and 2.3 years for females," its report said.
However, the CDC said its data, "based on provisional mortality data for 2021 and final data for 2019 and 2020," remained incomplete.
"These estimates are considered provisional because death certificate information may be revised, and additional death certificates may be received until approximately 6 months after the end of the year," it said.
The OECD's latest statistics stop at 2020, although, to be sure, a comparison of the same data points for the two countries would still put Chinese life expectancy higher: 77.1 years in China and 77.0 years in the U.S.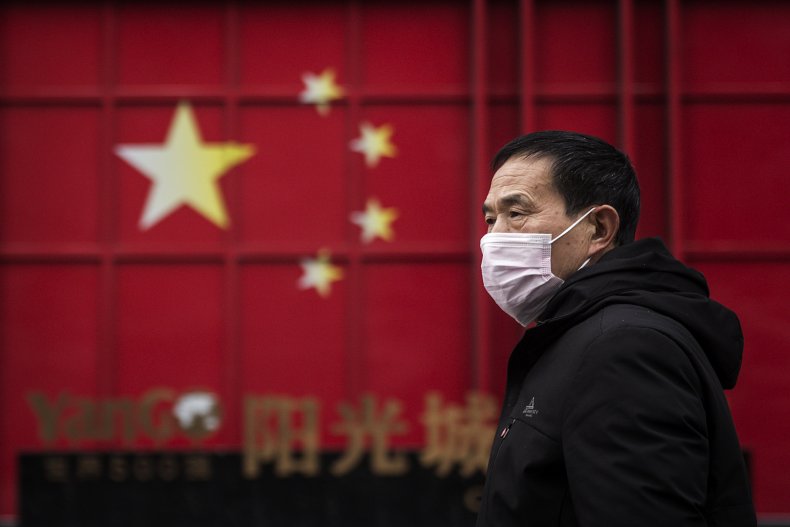 Meanwhile, China's National Health Commission released the country's own figure in July and put Chinese life expectancy in 2021 at 78.2 years, up 0.3 years from 77.9 in 2020.
Chinese health officials attributed the increase in life expectancy to a fall in the country's respective maternal mortality and infant mortality rates.
Beijing's stringent coronavirus strategy, known as "dynamic zero-COVID," also played a part. Experts still fear a loosening of public health regulations could cause more than a million deaths in China, whereas the U.S. passed that morbid milestone in May.
The contrasting responses to COVID, among other factors, have rapidly closed the life expectancy gap between China and the U.S. in recent years. The data point previously was not expected to converge until at least 2027, according to a 2018 estimate by the World Health Organization.
At the time, the WHO—based on 2016 data—found that Chinese newborns had already overtaken American babies in "healthy life expectancy at birth" for the first time, although, at the time, infants in the U.S. could still expect to live longer overall.
Newsweek has reached out to the CDC for comment.
The Ruling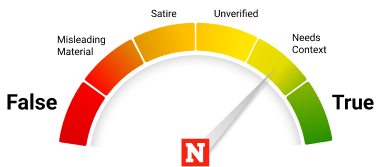 Needs Context.
Some data suggests that China has indeed overtaken the U.S. in life expectancy, though there's some debate about what the current gap is.
Depending on the definition and data sets used, the point of convergence could've happened some time ago, in 2020 instead of 2021—and possibly not for the first time.
The CDC's latest U.S. life expectancy statistic—76.1 years in 2021—is lower than China's own life expectancy estimate of 78.2 years in 2021. However, the U.S. figure is provisional, and caution is advised when comparing multiple data sets.
The graph in Bremmer's tweet includes provisional CDC data for life expectancy in the U.S. in 2021, and OECD data for life expectancy in China in 2020. His claim can be considered true, but should be understood in the right context that different data sets are used in the comparison.
FACT CHECK BY Newsweek