China is waging a "cold war" against the U.S. and trying to displace it as the world's leading superpower, a top CIA official said Saturday.
Michael Collins, the deputy assistant director of the CIA's East Asia Mission Center, told the Aspen Security Forum that the threat from China was the most serious currently face by the U.S.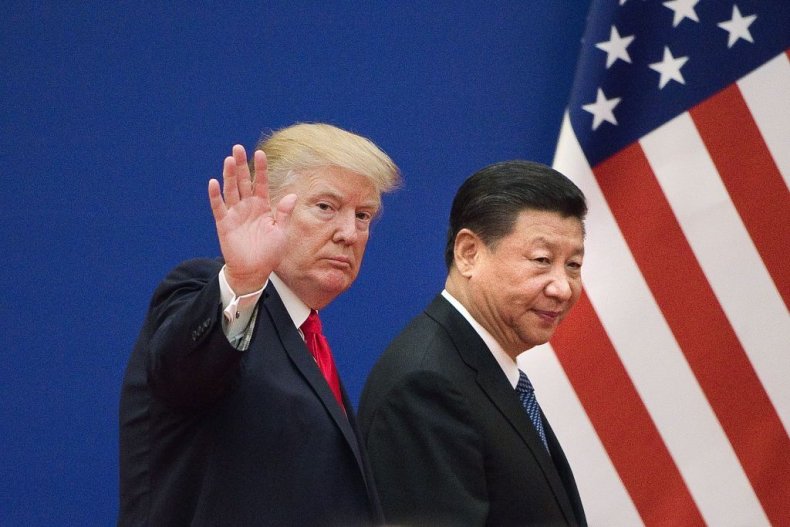 "It sets up a competition with us and what we stand behind far more significantly by any extreme than what the Russians could put forward," Collins said, reported The Associated Press.
He said Beijing's tactics fit the definition of a cold war: "I would argue ... that what they're waging against us is fundamentally a cold war—a cold war not like we saw during the Cold War (between the U.S. and the Soviet Union) but a cold war by definition."
"A country that exploits all avenues of power licit and illicit, public and private, economic and military, to undermine the standing of your rival relative to your own standing without resorting to conflict."
Collins said that the ultimate goal of Beijing was to have "every country in the world" side with Chinese over U.S. interests.
His comments echo those of other U.S. intelligence chiefs, who earlier warned of the challenge posed by China's bid for global influence.
On Wednesday, FBI director Christopher Wray told the conference that China was the most significant threat faced by the agency, and that it was investigating economic espionage operations by China in all 50 states.
"The volume of it. The pervasiveness of it. The significance of it is something that I think this country cannot underestimate," Wray said, reported CNBC News.
"And I say that because for them it is a whole of state effort. It is economic espionage as well as traditional espionage; it is nontraditional collectors as well as traditional intelligence operatives; it's human sources as well as cyber means."
Collins comments come amid an escalating trade dispute between the U.S. and China, with President Donald Trump on Friday threatening to slap tariffs on all $505 billion of Chinese imports to the U.S.
Beijing and Washington have also clashed over disputed territory in the South China Sea claimed by China.