China Wants Your DNA | Opinion
With all of the events of the last month, it was easy to miss one chilling bit of news: China used the COVID pandemic to try to collect the DNA of American citizens.
BGI Group, China's largest genetics company, approached a number of states last year offering COVID testing and laboratories. But beware of the Chinese bearing gifts. The ruling Chinese Communist Party (CCP) funds BGI Group, which runs China National GeneBank, a giant DNA database. While most U.S. states rebuffed the "generosity," testing supplies were used in at least one state.
Intelligence experts recently warned that Chinese companies also try to obtain personal data, including DNA, through partnerships or investments in U.S. companies. According to the MacroPolo database, Chinese interests have purchased almost 2,400 U.S. companies, including more than 20 in the field of health care and pharmaceuticals.
China likely has the DNA of many Americans already.
The COVID outbreak exposed U.S. overreliance on China for medicine. According to a federal report, 97 percent of U.S. antibiotics are controlled by China. Additionally, 30 percent of our personal protective equipment comes from China.
One Chinese economist, Li Daokiu, acknowledged in 2019: "Should we reduce the exports, the medical systems of some western countries will not run well."
That's an understatement. Many Americans would die.
Now we see the Chinese government using the pandemic to attempt an invasion into our personal privacy. It raises an obviously frightening question: Why do they want our DNA?
It's fair to assume it isn't for your benefit. The Chinese Communist Party has one objective: Power. It has developed a massive security state that spies on its own citizens and censors news. It's notorious for violating the human rights of its own people, including putting over a million ethnic minorities into concentration camps.
The Chinese government already collected DNA samples from its own citizens to help improve facial recognition technology that tracks the movement of individuals. Analysts believe the Chinese government could also use DNA data to track down family members of those who have criticized the government.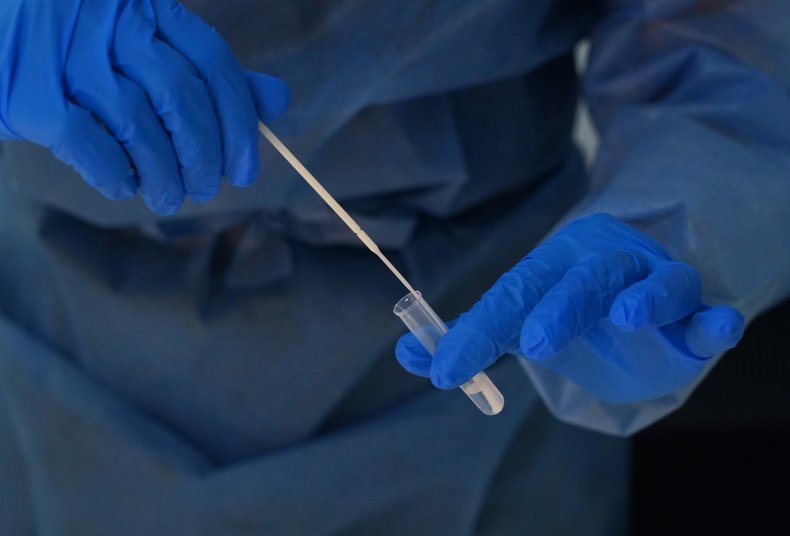 The CCP has global ambitions too, which includes dominating the medical technology field under its "Made in China 2025" program. Some experts believe this is the motivation behind the Chinese government's acquisition of our personal DNA information, to develop drugs and treatments to help treat risks we didn't even know we had. In turn, this would keep up the cycle of dependency on China for medical goods.
Other possibilities for foul play:
—Chinese military scientists could create biological weapons that affect people based on their genetics.
—It could fuel scammers. Imagine getting calls from people who claim to know your genetic information and are selling you a supposed cure.
—Disorders including alcoholism have a genetic component. Chinese intelligence could exploit a target's weaknesses—weaknesses that a target may not even know he has.
Some see a silver lining. Wouldn't it be nice for medical companies in the future to know your DNA and give you tailored medicine? In theory, yes.
But our personal data needs to be protected from abuse. We go to great lengths to shield credit card numbers and passwords. Why should any foreign power be allowed to access our detailed health profiles?
Right now, your data is being collected and sold by companies, often without your full realization. Companies track what we buy. Your phone and apps track your location data constantly. Many people give data to apps about their physical activity and diet. Such data may have beneficial uses in self-help apps, but it can also be used against us.
Much of our national security policy has focused on China's externalities like suppression of human rights, Hong Kong and Taiwan.
The Biden administration and Congress need to make protecting Americans' privacy and our personal information an equally important priority at home.
Rick Berman is the executive director of the American Security Institute, which runs ChinaOwnsUs.com.
The views expressed in this article are the writer's own.