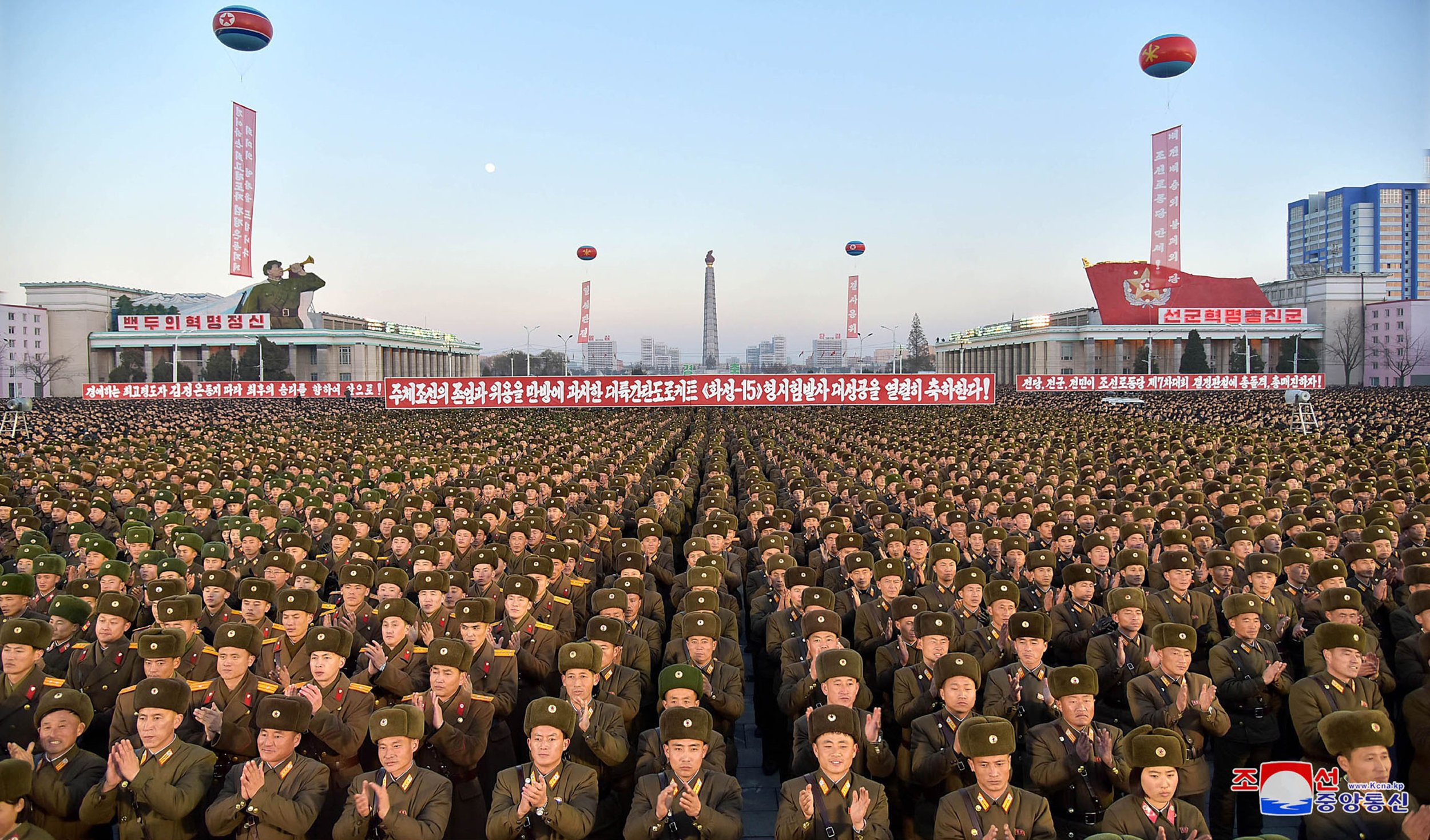 China shut off all oil and fuel products to North Korea last month, further strangling Kim Jong Un's regime amid increasing international sanctions and cries for China to toughen its economic and diplomatic policies with its oppressive neighbor.
Related: North Korea is preparing to launch a satellite into space
China also blocked off North Korean imports of iron, coal and lead in November, Reuters reported Tuesday, citing data from China's General Administration of Customs. The block appeared to be even harsher than sanctions placed on the North by the United Nations this year. New U.N. sanctions enacted last week capped oil shipments to the North for any trade partner at 500,000 barrels in a single year.
The new sanctions, along with others put in place earlier this year, place Kim's regime in a perilous position. The limited North Korean economy may struggle to fund its nuclear and missile defense, and also maintain order within the totalitarian regime, without sufficient imports.
China, long the North's top trade partner, also hindered the trade of gasoline, diesel or fuel oil and jet fuel. Jet fuel had not been completely blocked for the North by China since February 2015.
November marked the second consecutive month China did not send gasoline or diesel to the North.
Hua Chunying, a spokeswoman for the Chinese Foreign Ministry, said she was unaware of the oil export figures, but stated China had always enforced the sanctions against Kim's government.
"As a principle, China has consistently fully, correctly, conscientiously and strictly enforced relevant U.N. Security Council resolutions on North Korea," the spokeswoman said at a press briefing. "We have already established a set of effective operating mechanisms and methods."
China is North Korea's top fuel provider, and the cutoff coincides with new sanctions unanimously passed by the U.N. Security Council last week to punish Kim for missile tests and threats of an attack against the U.S.
By a 15-0 vote, the U.N. council tightened fuel shipments and ordered North Korean workers overseas to return to their homeland. China and Russia both voted to impose the sanctions, with a large number of North Korean workers already in the latter country.
The regime responded to the new sanctions Sunday, calling them an "act of war" and accusing the U.S. of asking for trouble.
"We define this 'sanctions resolution' rigged up by the U.S. and its followers as a grave infringement upon the sovereignty of our republic, as an act of war violating peace and stability in the Korean Peninsula and the region, and categorically reject the 'resolution,'" the state-run Korean Central News Agency said in a statement.