China Warns U.S. Not to Start Nuclear Testing Again After Trump Administration Reportedly Debates Defying 30-Year Ban
China has urged the United States not to resume nuclear testing after reports that officials within President Donald Trump's administration had discussed doing so after nearly a 30-year pause.
Chinese Foreign Ministry spokesperson Hua Chunying told reporters Monday in Beijing that China is "gravely concerned about this internal discussion in the U.S. administration on resuming nuclear tests." She joined Russia in voicing support for a recent statement issued by the Comprehensive Nuclear-Test-Ban Treaty Organization (CTBTO) Group of Eminent Persons (GEM), which also called on Washington not to restart nuclear tests.
"The CTBT, which sets out international norms in prohibiting nuclear tests, serves as an important pillar of the international nuclear arms control system and is of great significance in promoting nuclear disarmament, prohibiting nuclear proliferation and upholding world peace and security," Hua said of the 1996 agreement.
"We also hope that the U.S. side will heed the call from the international community and contribute to safeguarding the international nuclear disarmament and international non-proliferation regime," she said. "It should take no more steps down the wrong path of undermining global strategic stability."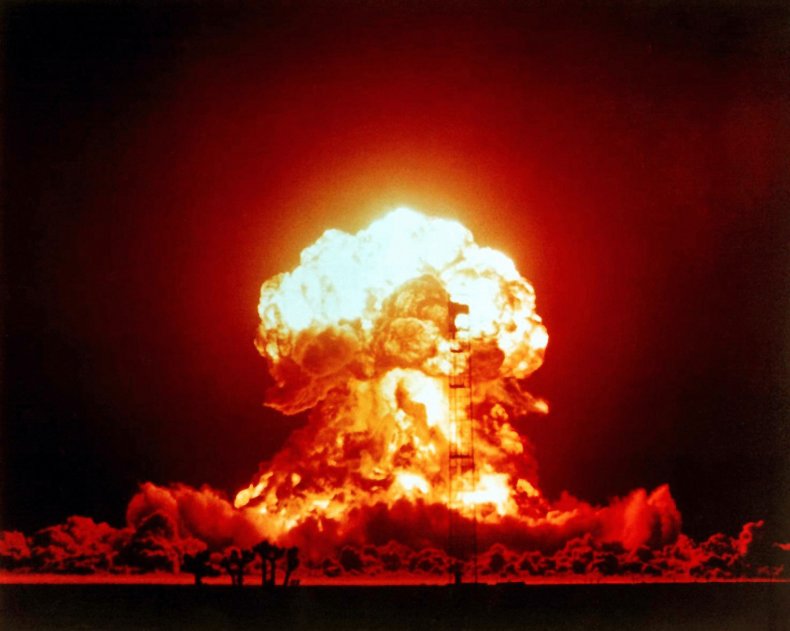 Reports that the U.S. officials had discussed resuming nuclear testing first emerged late last month in The Washington Post, which cited a senior administration official and two former officials saying the U.S. intended pressure Beijing and Moscow into entering into a trilateral, more restrictive version of the New Strategic Arms Reduction Treaty (START) set to expire in February.
Russian President Vladimir Putin has extended an offer to renew the agreement, which limits the number of nuclear warheads and weapons in the U.S. and Russian arsenals and provides channels for mutual verification and inspection measures. Trump, however, has called for a new deal that addressed new technologies such as highly maneuverable hypersonic weapons, and other countries, such as China, which has repeatedly rejected the proposal.
The Trump administration has not publicly indicated it was preparing for a nuclear test but Drew Walter, who is performing the duties of deputy assistant secretary of defense for nuclear matters, told reporters last month that previous National Nuclear Security Agency heads have discussed "a very quick test with limited diagnostics, though certainly diagnostics, within months."
A U.S. nuclear weapons test would mark a major departure from one of the most widely-observed moratoriums in arms control and set the stage for other countries to ramp up nuclear weapons development in the post-Cold War era.
The last recorded U.S. nuclear test was conducted in 1992 as negotiations for a multilateral testing ban began to take place. China continued to detonate nuclear devices until 1996 and since that year, only India, Pakistan and North Korea—non-parties to the Non-Proliferation Treaty—are known to have conducted such tests. These countries have not signed the test ban treaty. Egypt, Iran and Israel, like the U.S. and China, have signed but not ratified the accord.
In the latest edition of its annual arms control compliance report, the State Department accused Beijing of potentially violating Washington's "zero-yield" standard of international commitments to not testing nuclear weapons. Chinese Foreign Ministry spokesperson Zhao Lijian dismissed the allegations as "irresponsible" at the time.
Russian officials have also rejected U.S. allegations of Moscow violating its treaty obligations.