China Warns Trump Administration Will 'Suffer Complete Humiliation' If Washington Continues to Provoke Beijing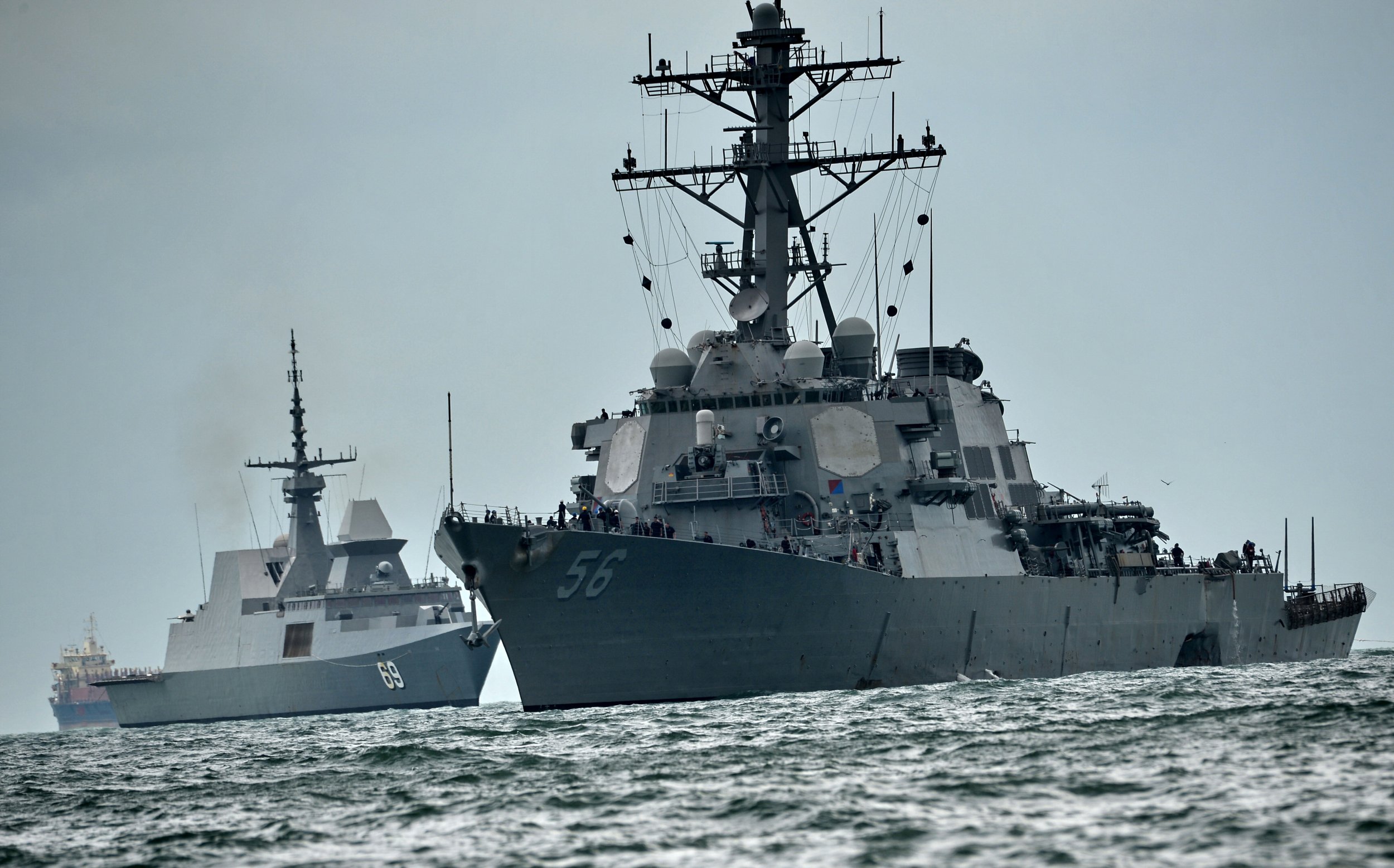 Beijing has hit back at the U.S. after Washington sailed a guided-missile destroyer near the disputed Huangyan Island—otherwise known as Scarborough Shoal—last Wednesday without permission from the Chinese government.
The USS Hooper warship was spotted within 12 nautical miles of the island and described as part of "routine" operations in international waters by the Pentagon. However, on Monday, Global Times, China's ruling Communist Party official newspaper, responded with a commentary that threatened Washington with "complete humiliation" if it continued "provocations" in the South China Sea.
"China has exercised restraint against U.S. provocations in the South China Sea, but there are limits. If the U.S. doesn't stop its provocations, China will militarize the islands sooner or later," the editorial read, in a report titled "U.S. No Longer Predominates in South China Sea."
"Washington will be left with no countermeasure options and suffer complete humiliation," it continued.
Earlier on Monday, People's Daily, another official Communist Party newspaper, criticized the U.S. for carrying out its "freedom of navigation" operations, saying that they damaged China's efforts to "enhance peaceful cooperation" in the region. The paper also stated that Huangyan Island and its waters were Chinese territory; however, the Philippines and Taiwan also lay claim to the area.
People's Daily also repeated the threat of militarization made in Global Times, stating, "Against this backdrop of peace and cooperation, a U.S. ship wantonly provoking trouble is single-minded to the point of recklessness.
"If the relevant party once more makes trouble out of nothing and causes tensions, then it will only cause China to reach this conclusion: In order to earnestly protect peace in the South China Sea, China must strengthen and speed up the building of its abilities there."
In the English version of the report, the paper said: "The reckless provocation ended in disgrace for the U.S. Navy."
Sending the USS Hopper warship to the island is the latest U.S. naval operation to challenge extensive Chinese claims in the disputed islands.
The Scarborough Shoal is located between the Macclesfield Bank and Luzon island in the South China Sea. In 2016, an international tribunal ruled that no one country has sole rights to exploit the traditional fishing ground. The Philippines, a historic ally of the U.S., has also expressed a claim to the islands.
The U.S. military frequently carries out freedom of navigation operation patrols (FONOP) in areas it considers international waters. The Trump administration has increased the frequency of FONOPs in the South China Sea since its initial patrol there in May 2017. According to The Diplomat, the U.S. Navy carried out four within the space of five months last year.