China's Wealthiest Man Jack Ma With $36 Billion Fortune Is Officially a Communist
Billionaire Jack Ma is China's wealthiest man with a fortune of about $36 billion, but he's also officially a member of the country's Communist Party.
The founder of e-commerce giant Alibaba has long been tight-lipped about his political affiliations, but a Monday article in China's People Daily revealed that he is a member of the ruling Communist Party, and hailed him for playing a significant role in President Xi Jinping's "Belt and Road" global trade development plan.
In October, Forbes revealed that Ma was the wealthiest man in China for the first time since 2014 after he had fallen to third. He currently ranks as the 20th richest person in the world according to the same publication, just behind the former CEO of Microsoft Mike Ballmer and the heirs to the Walmart fortune, S. Robson Walton and Alice Walton.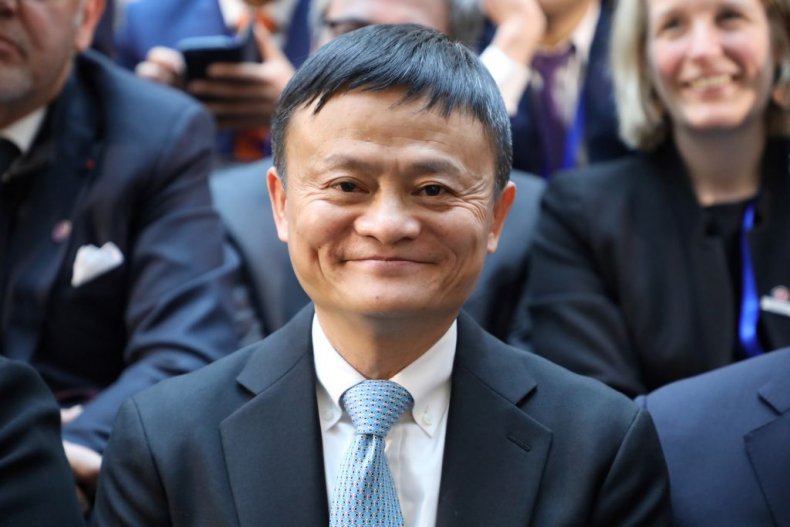 Despite having accumulated vast personal wealth, the Chinese newspaper called the billionaire one of the "outstanding builders of socialism with Chinese characteristics," France 24 reported. Ma's membership also makes him part of a relatively exclusive group of about 88 million Chinese citizens, which is just about 6 percent of China's 1.38 billion population. According to the BBC, party membership means Ma must "pay monthly dues, attend regular meetings and sometimes submit themselves to 'self-criticism' to improve [his] ideological understanding."
Considering the leaders of China's Communist Party have the stated aim to "develop China, develop socialism and develop Marxism," some may find it strange that such a wealthy businessman is apparently supportive of policies that would redistribute his personal wealth. But Ma has been a strong defender of Xi, specifically when it comes to foreign firms operating in China and President Donald Trump's trade dispute with his country.
"If [foreign firms] come here, they have to say OK, I follow the Chinese rules and laws," he said at a conference last year, when discussing companies such as Facebook. In October, Ma also warned that Trump's trade policies toward Beijing could potentially escalate into "war." He argued that "when trade stops, sometimes the war starts. So trade is the way to stop wars."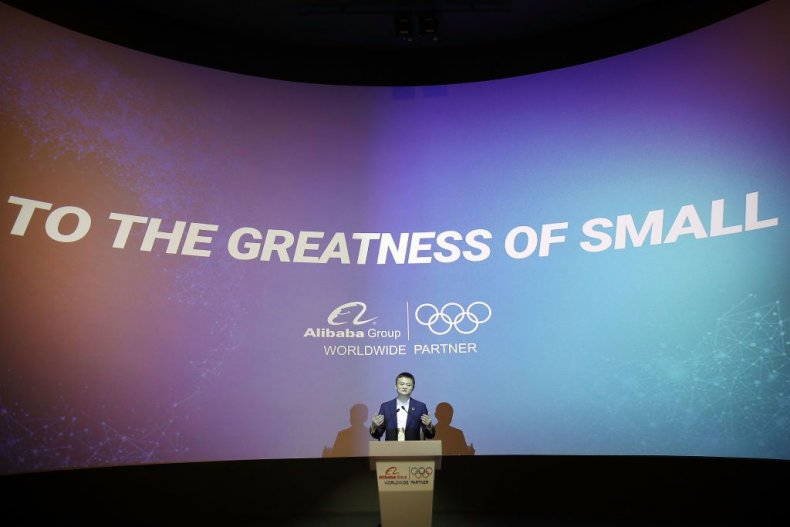 As the BBC pointed out, however, "to get ahead in China some might say you need to be in with the Communists; the leaders, the bureaucrats, the officials." The British broadcaster also posited that it could be that the businessman "joined because he believes that the China model works."
Although China's economic growth is predicted to slow to 6.3 percent next year, Beijing has continually defied critics who have argued that it would not be able to maintain steady growth without seriously reforming its authoritarian and communist government. Nevertheless, despite those warnings, the country has grown into an economic powerhouse, with The New York Times recently suggesting that 18-year-olds in China have a better shot at upward mobility than their counterparts in the U.S.