China Shows Off What Happens 'If War Breaks Out Today' Amid Taiwan Tensions with U.S.
A frontline regional command of the Chinese armed forces has released a video advertising what its military response would be if war broke out in the Taiwan Strait, where tensions are running high with the United States.
The People's Liberation Army Eastern Theater Command released a cinematic clip on social media site Sina Weibo, bearing the tagline "If war breaks out today, this is our answer," a reference to the patriotic lyrics of the military score playing in the background. As the song's words tell of an absolute preparedness for battle, Chinese troops can be seen rushing imagined battlefields and firing missiles.
The PLA has regularly shown off its military might online, but the latest message comes at a particularly fraught time as both the Eastern and Southern Theater Commands step up exercises in the contested waters separating the mainland from self-ruling Taiwan.
The Chinese government claims Taiwan as its own, but the U.S. has sold military equipment to and expanded unofficial relations with the autonomous administration there in moves that have angered China. Indications of tightening ties between Washington and Taipei have led to strong reactions from Beijing.
Under Secretary of State for Economic Growth, Energy and the Environment Keith Krach's visit to Taiwan on Thursday was met with the commencement of PLA air and sea exercises that Chinese military officials have tied to the deteriorating security situation.
Pentagon spokesperson John Supple told Newsweek at the time that "the PLA's aggressive and destabilizing reactions reflect a continued attempt to alter the status quo and rewrite history."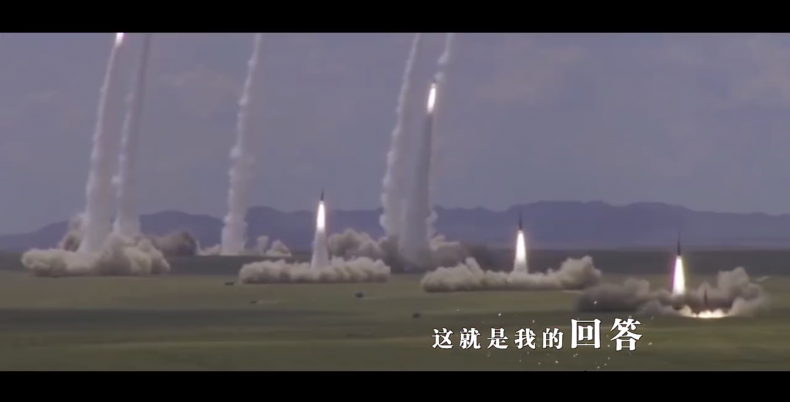 "This is another example of the PRC increasingly using its military as a tool of coercion with Taiwan and other neighbors," he said. "Taiwan's security—and its people's ability to determine their future, free from coercion—remains a vital interest to the United States and is integral to regional security."
But China has stepped up its warnings to Taiwan, with the former's warplanes reportedly crossing the de facto divide running through the Taiwan Strait some 40 times. Taiwanese forces scrambled its own jets in response, and Defense Minister Yen Ming asserted the country's right to "self-defense and to counter-attack" in the event of perceived territorial incursions.
The view from Beijing sees no borders in the water.
"Taiwan is an inalienable part of Chinese territory, and there is no so-called "center line" in the strait," Chinese Foreign Ministry spokesperson Wang Wenbin told reporters at a press conference in Beijing.
He accused the U.S. of violating the four-decade One China Policy that declared Beijing to be the one true representative of China. U.S. Bureau of East Asian and Pacific Affairs Assistant Secretary David R. Stilwell affirmed Washington's commitment to this understanding in his testimony to the Senate Armed Services Committee on Friday, but also reiterated that the U.S. was responsible for Taiwan's security.
Wang, for his part, promised a "forceful response" for those who encouraged "separatist forces" in Taiwan during the briefing.
The contested waters of the Asia-Pacfic have grown particularly heated as Washington and Beijing's rivalry deepened. The two countries have traded accusations ranging from dishonest trade practices to human rights abuses, but China has grown especially defensive of its territorial claims to the region, including its eastern border with India and over Hong Kong, the East and South China Seas and Taiwan.
The latest annual Pentagon report on China's military power released earlier this month found that "China continues to view the Taiwan issue as the most important and sensitive issue between the United States and China."
It listed a series of steps the PLA has taken to block foreign interference on the subject and potentially even gearing up to retake the island by force. Chinese President Xi Jinping has offered peaceful reunification, but he has has not ruled out a military campaign to assert control over Taiwan.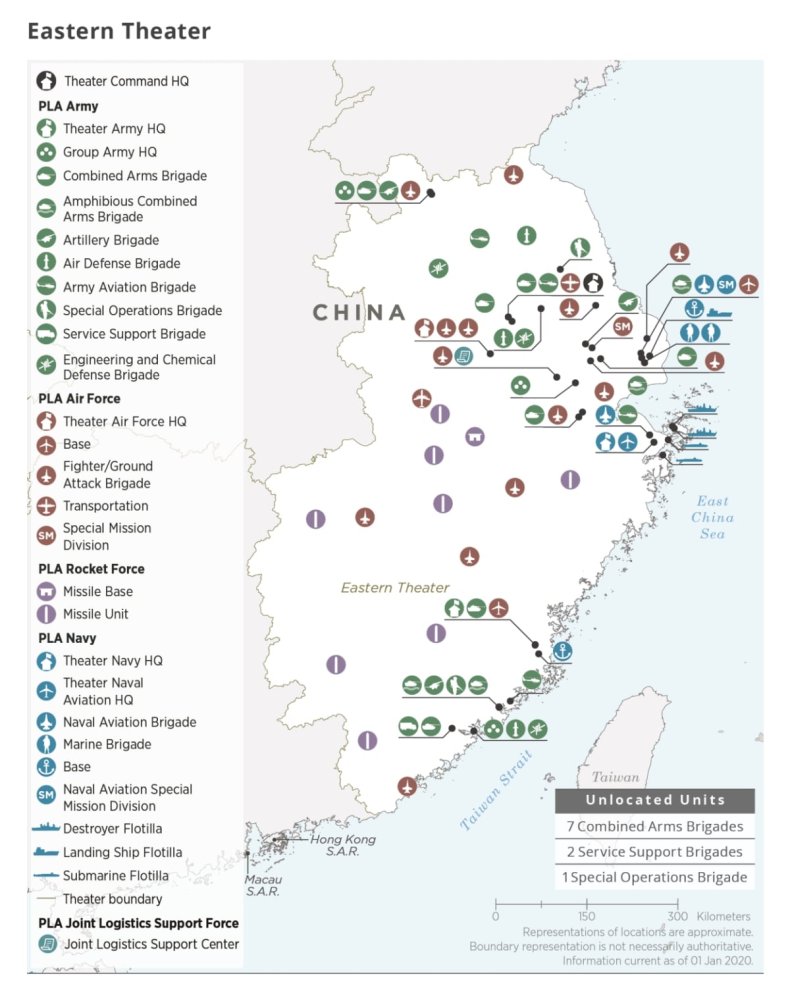 In an interview with Fox News on Monday, Trump too talked tough on the flashpoint, but declined to specify how he planned to respond to the recent Chinese military activity in the Taiwan Strait.
"They know they've got some big problems, OK?" the president said. "If they play around, if they want to play the game, they've got some big problems."
Trump was a no-show, however, at the United Nations on Monday, where acting U.S. Deputy Permanent Representative Ambassador Cherith Norman Chalet spoke for the 75th anniversary of the international body in place of the president. Xi spoke remotely to commemorate the event, adopting a softer tone than his U.S. counterpart.
He addressed his country's worsening feud with the U.S. without mentioning the country by name.
"Cold War mentality, ideological lines or zero-sum game are no solution to a country's own problem, still less an answer to mankind's common challenges," Xi said. "What we need to do is to replace conflict with dialogue, coercion with consultation and zero-sum with win-win."