China Will Keep Russia Close In Communication Over North Korea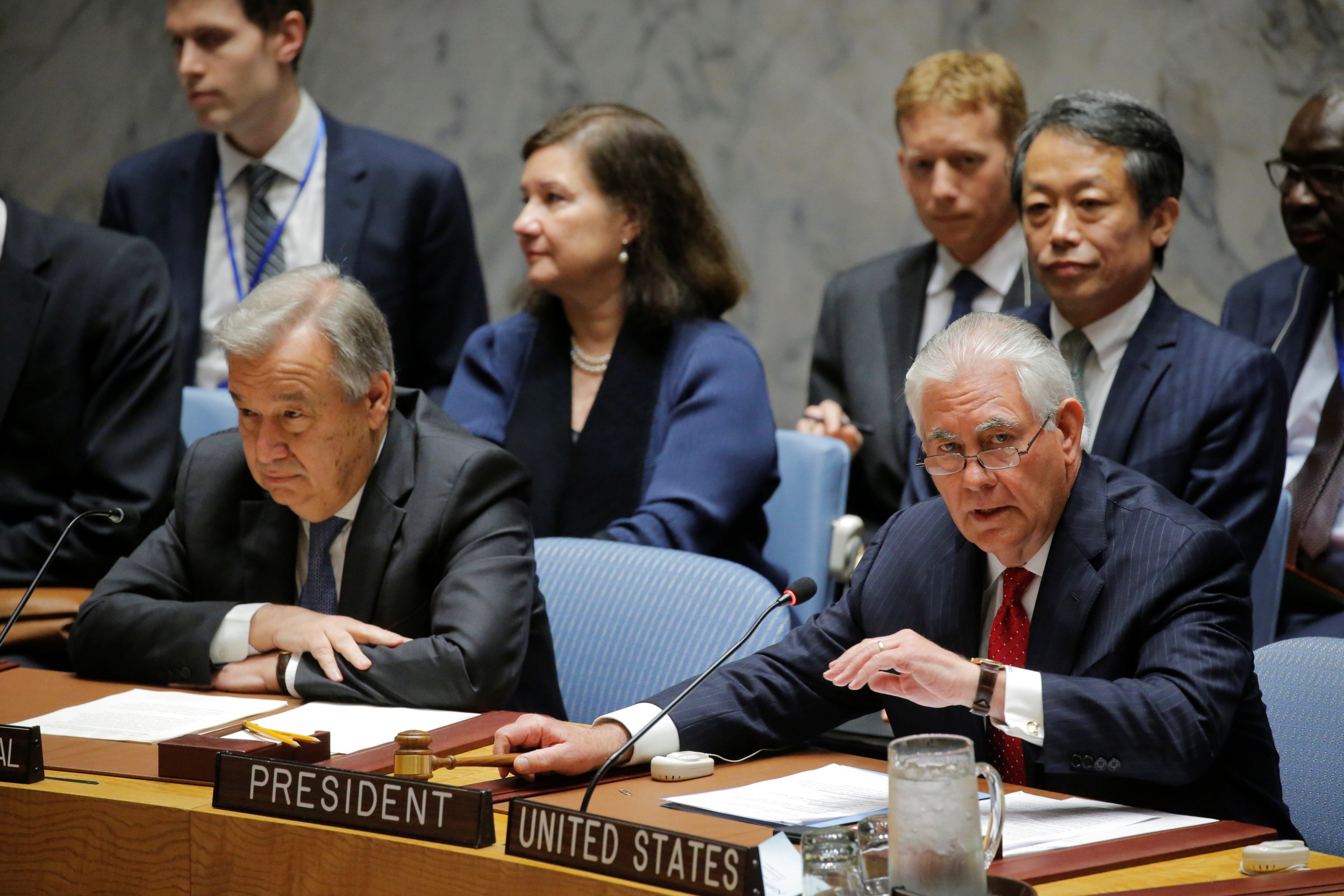 China is keeping close communication with Russia with the increased friction over neighbor North Korea's nuclear ambitions and hopes to continue to do so, state news agency Xinhua reports.
Chinese Foreign Minister Wang Yi met with Russian Deputy Foreign Minister Gennady Gatilov on Thursday to discuss Pyongyang's continued political stand off with the U.S. and its allies in the Asia Pacific region, ahead of a UN Security Council ministerial meeting on the matter.
Both Russian and Chinese military equipment reportedly amassed on each country's respective border with North Korea, earlier this month. Each country denied the military build up was linked to the increasingly deteriorating relations between Pyongyang and Washington that has been happening at the same time.
China and Russia are North Korea's most powerful supporters even though both have been critical of the regime's nuclear testing.
Speaking on Thursday Wang said the two nuclear powers saw eye to eye on implementing a "two-track approach" on North Korea, meaning the North suspends its nuclear missile testing, while the U.S. and South Korea suspend increased combat readiness.
Russia's own statements on the North Korean nuclear situation have kept to the tone of Wang's statement, with Russian Security Chief Nikolai Patrushev warning earlier this week that the peninsula is on the "brink of war" but blamed external forces for escalating tension.
Ahead of his 100th day in office on Saturday, U.S. President Donald Trump who has recently turned his attention abroad, after enduring setbacks on domestic policy, left open the possibility that "we could end up having a major, major conflict with North Korea."
"Absolutely," he told Reuters in an Oval Office on Friday, but insisted he is committed to a peaceful solution. "We'd love to solve things diplomatically but it's very difficult."
North Korea looks as though it will continue to be high on Trump's agenda of international challenges. "Yes, I would say that's true, yes. ... North Korea would be certainly that," he said.
Trump's Secretary of State Rex Tillerson said the U.S. will make the case at the U.N. for China to intensify pressure on North Korea to halt nuclear missile tests.
"We are going to test their willingness to help us address the serious threat," Tillerson said on the eve of the meeting. "We were told by the Chinese that they informed the regime that if they did conduct further nuclear tests China would be taking sanctions actions on their own."