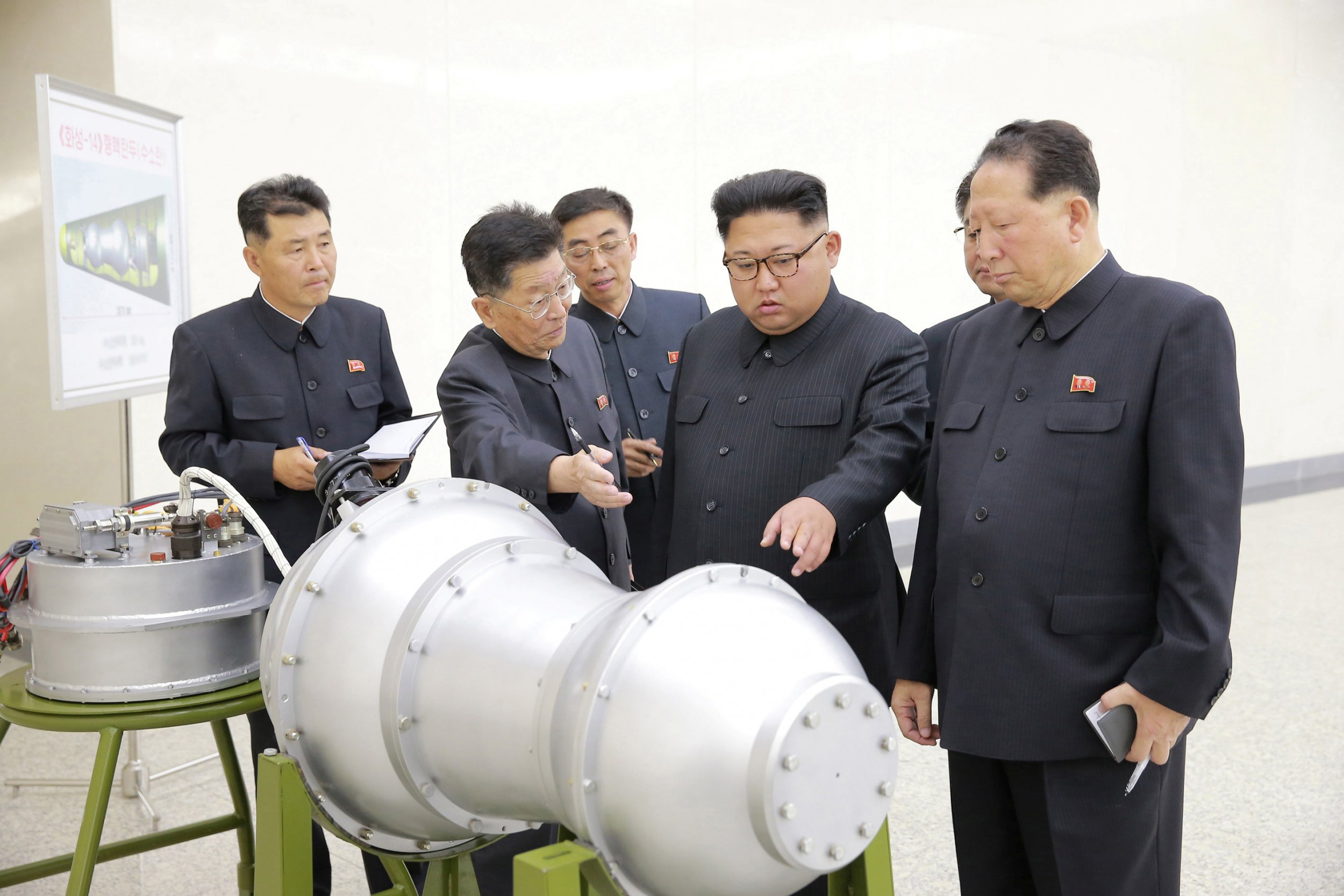 Trump's administration may find resistance to taking military action against North Korea, after China's ambassador to the United Nations said the country would not "allow chaos and war in the Peninsula."
Speaking at Monday's emergency meeting of the U.N. Security Council, Liu Jieyi urged for a peaceful resolution to the situation with North Korea after the isolated nation announced it had successfully tested a miniaturized hydrogen bomb over the weekend.
"China will never allow chaos and war on the peninsula," he said in comments carried by The Hill.
"The parties concerned must strengthen their sense of urgency, take due responsibilities, play their due roles, take practical measures, make joint efforts together to ease the situation, restart the dialogue and talks and prevent further deterioration of the situation on the peninsula."
But in the same meeting, U.S. ambassador to the United Nations Nikki Haley spoke out in favor of a strong response.
"The time for half measures in the security council is over. The time has come to exhaust all of our diplomatic means before it is too late. We must now adopt the strongest possible measures. Kim Jong Un's action cannot be seen as defensive," Haley said on Monday.
Trump has made his feelings on a police of appeasement clear when it comes to North Korea, tweeting on Sunday following Pyongyang's announcement of the nuclear test that the isolated nation was not responding to attempts to pacify the situation.
"South Korea is finding, as I have told them, that their talk of appeasement with North Korea will not work, they only understand one thing!" Trump wrote on Sunday, in comments some lawmakers feared was exacerbating the situation as he lashed out at South Korea and China in a series of tweets.
"North Korea is a rogue nation which has become a great threat and embarrassment to China, which is trying to help but with little success," he said.
And although Trump's defense secretary James Mattis said the president had asked to be walked through all possible response scenarios, he echoed Trump's sentiment on possible military action against North Korea.
"Any threat to the United States or its territories including Guam or our allies will be met with a massive military response," Mattis said shortly after a meeting held with President Trump and other military leaders at the White House on Sunday.
"Kim Jong Un should take heed the United Nations Security Council's unified voice. All members unanimously agreed on the threat North Korea poses. And they remain unanimous in their commitment to the denuclearization of the Korean peninsula. Because we are not looking to the total annihilation of a country, namely, North Korea."