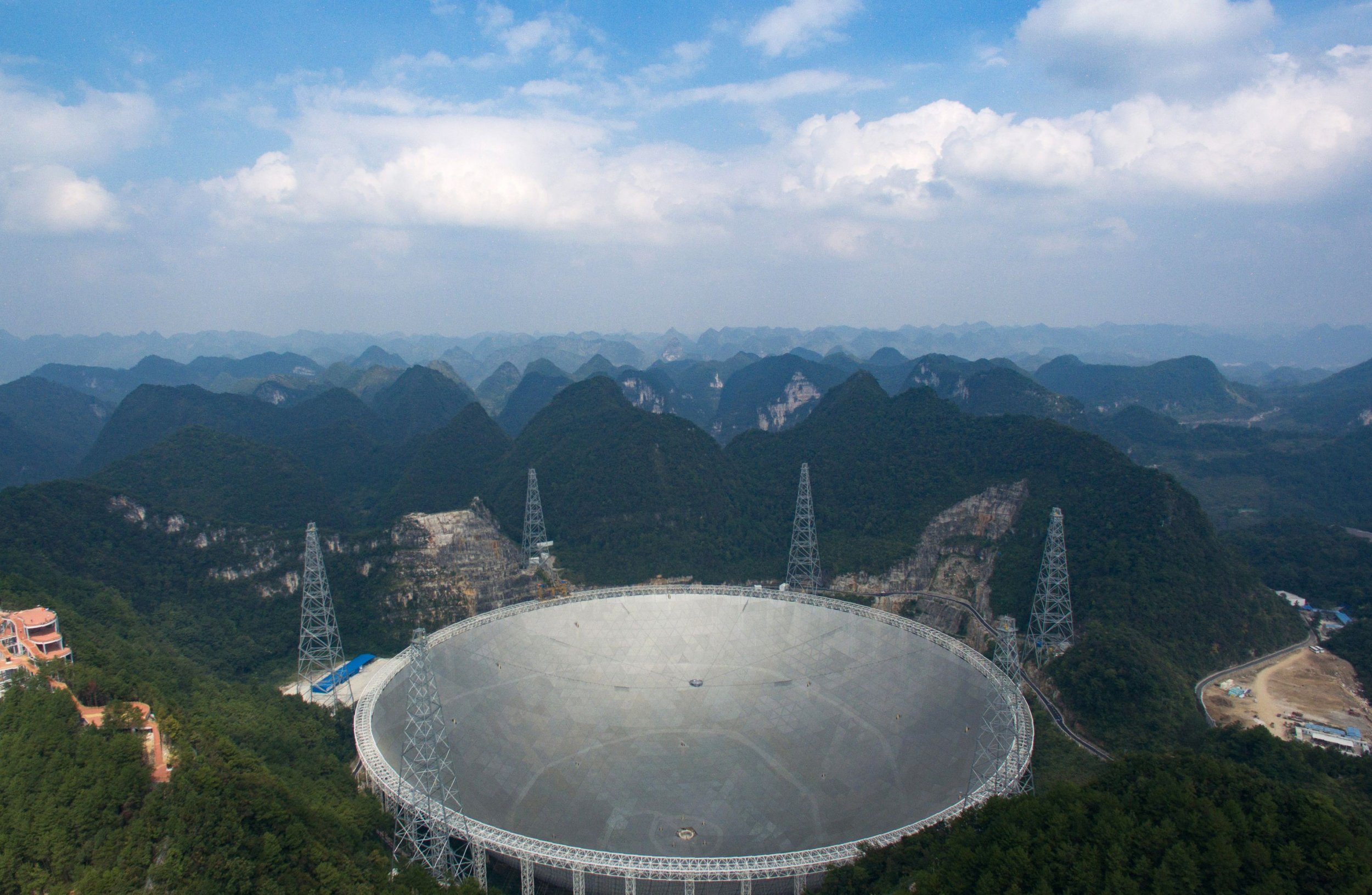 China is offering one lucky, intelligent foreigner more than a million dollars plus benefits to operate the world's largest radio telescope, but there are a few catches.
Standing in China's southwestern remote mountainous province of Guizhou, the Five-hundred-meter Aperture Spherical radio Telescope (FAST) has an opening for chief director of scientific operation. The job has reportedly been reserved for a foreigner only and carries with it a roughly $1.9 million research grant and free housing, among other perks. The pool of contenders is shallow, as the job requires more two decades of experience, including previously heading a large-scale radio telescope project and holding a scientific position at a leading university or institution. But local experts said being in charge of what's been called humanity's best chance yet to discover extraterrestrial life is a worthwhile position.
Related: NASA is hiring a planetary protection officer to save Earth from aliens
"FAST is a portal to new discoveries. For an astronomer, running FAST could be the opportunity of a lifetime," Wang Tinggui, a professor of astrophysics at the University of Science and Technology of China in Hefei, Anhui, told the South China Morning Post.
The job does come with some serious drawbacks, he warned.
"It is not a job for a scientist. It's for a superhero," Wang added.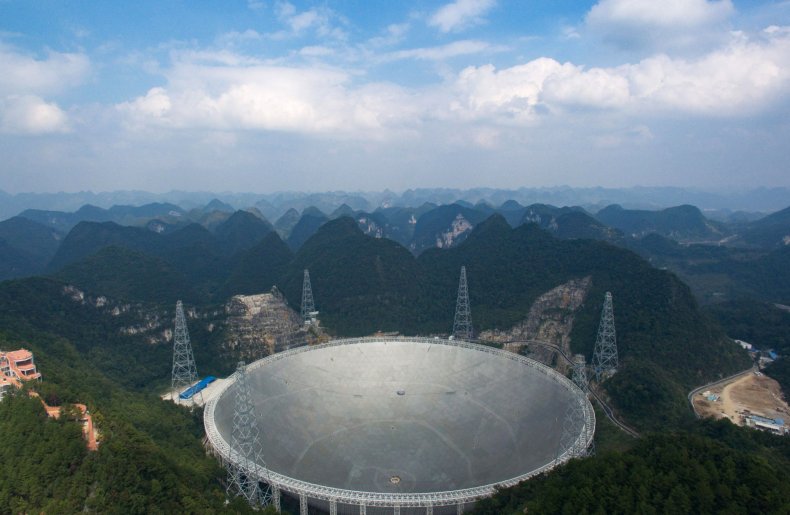 FAST's home, Guizhou, is one of China's poorest and most underdeveloped provinces. While rich in natural resources and cultural diversity, there is little access to the outside world. The rush to build FAST and get it operational, allowing it to take over from Puerto Rico's Arecibo radio telescope as the world's largest in September 2016, also reportedly left plenty of FAST's features undertested. Whoever gets the job will likely be tasked with making sure the telescope runs smoothly.
Still, this employment opportunity has the potential to attract the bravest among the world's leading astronomers, especially those interested in discovering life beyond Earth. Peng Bo, director of the Chinese Academy of Science's Radio Astronomy Technology Laboratory, said last year that the more than $178 million telescope's "potential to discover an alien civilization will be five to 10 times that of current equipment as it can see farther and darker planets," according to China's state-run Xinhua News Agency. Prior to FAST's completion, Chinese Astronomical Society Director-General Wu Xiangping said the device's unmatched reach may even reveal clues about how the world began.
"Having a more sensitive telescope, we can receive weaker and more distant radio messages. It will help us to search for intelligent life outside of the galaxy and explore the origins of the universe," Wu told Xinhua News Agency in 2015.
The telescope's construction reportedly displaced up to 9,000 locals, but the enormous fixture has attracted crowds of tourists who have speculated as to whether the site's operators may be hearing from aliens anytime soon. While up to 2,500 pulsars—neutron stars central to the quest for other Earth-like planets—have been discovered over the years, FAST's creators are looking to increase this number by 1,000, a feat that experts have said could lead to groundbreaking discoveries beyond our solar system.
"Every time there's an increase in the number of known pulsars there are new phenomena discovered," Dick Manchester, a radio astronomer at Australia's Commonwealth Scientific and Industrial Research Organisation, told Vice's Motherboard last month. "That goal of 1,000 newly discovered pulsars is realistic. Doubling the number of pulsars—or in that ballpark—is certain to turn up a lot of unexpected objects."
Cushier telescope jobs do exist, however. Australia's news.com.au reported Monday on 36-year-old Mike Dalley of Brisbane, who spends his stargazing days dining with celebrities and swimming in the crystal-clear waters of the Soneva Fushi and Soneva Jani resorts in the Maldives.