China Is the World's Worst Jailer of Journalists: Report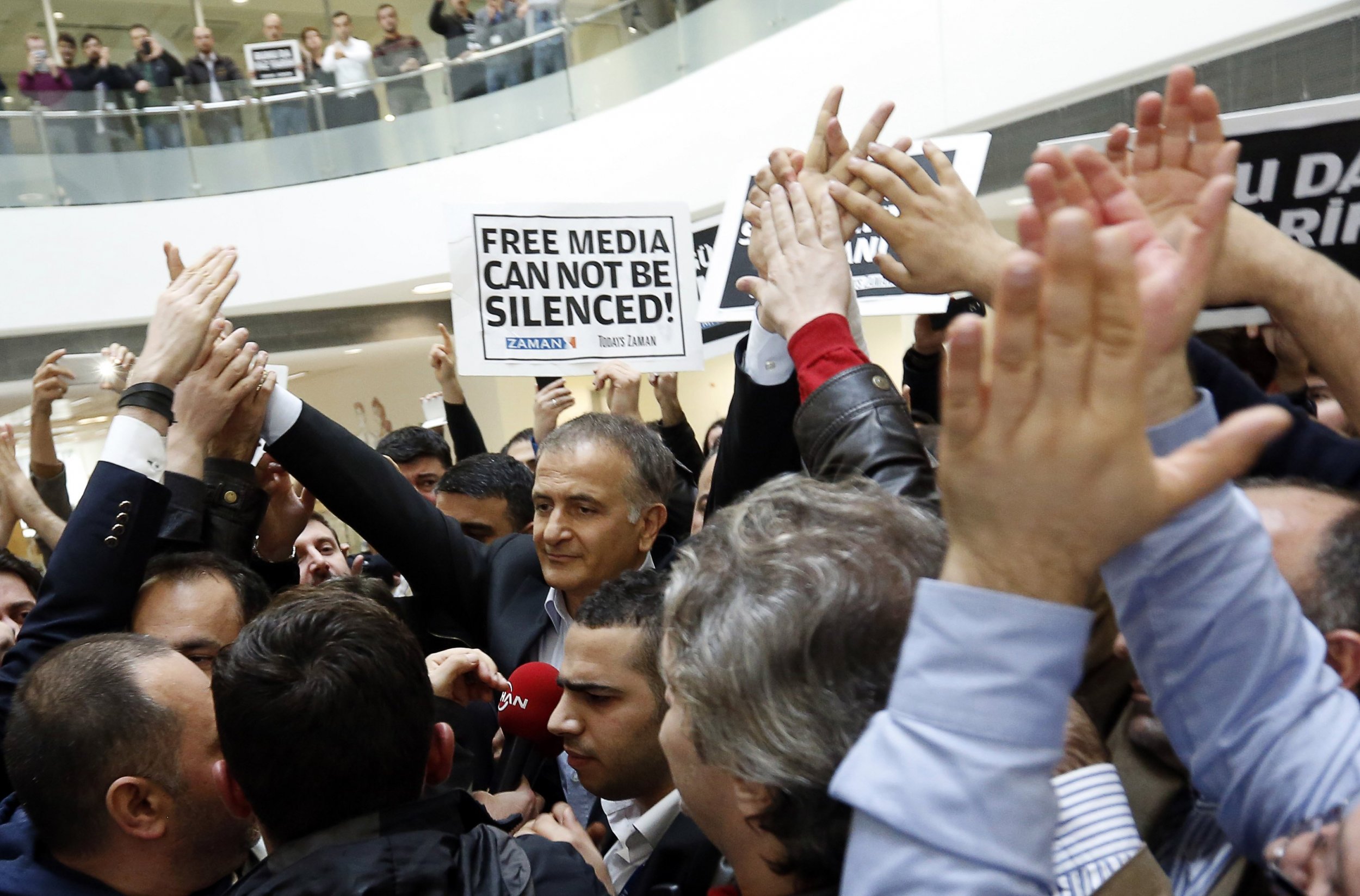 China imprisoned the largest number of journalists this year, and 2014 was the second worst year on record in terms of the number of jailed members of the press, the Committee to Protect Journalists (CPJ) said in its annual prison census Wednesday.
In 2014, 220 journalists are behind bars around the world, second only to 2012, when 232 were in jail. The CPJ has been keeping track of the number of journalists in prison for almost 25 years.
"We may live in the information age, but those who bring us the news are being jailed in record numbers," Joel Simon, CPJ executive director, said in a statement. "From China to Iran, and from Egypt to Burma, hopes for reform have been dashed as authoritarian governments suppress critical speech at a terrible cost to journalists."
Forty-four journalists are currently behind bars in China, the largest number CPJ has ever recorded in the country and the result, the nonprofit believes, of a "broad crackdown on free expression since President Xi Jinping took office" in 2012. Nearly half the jailed journalists are Tibetan or a member of the Uighur minority.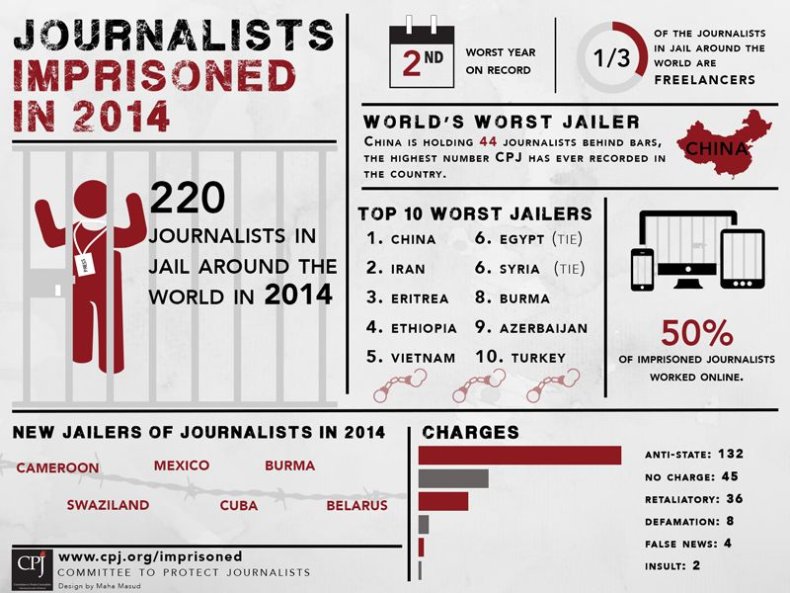 Iran has 30 journalists in prison, including Jason Rezaian, an Iranian-American journalist and the Washington Post's Tehran bureau chief, who has been detained in the country for five months. The nature of his charges have not been disclosed.
Together, China and Iran hold more than a third of the world's imprisoned journalists.
Twenty percent of journalists are being held without a charge being disclosed, the report says. The top 10 most dangerous countries for journalists include Eritrea, Vietnam, Syria, Azerbaijan and Turkey, which was the world's top jailer in 2012 and 2013 but freed many journalists this year. However, earlier this month Turkish authorities detained 24 journalists, media workers and police officers accused of conspiring against the government of President Recep Tayyip Erdoğan. Erdoğan defended the protests and said they were a "necessary response to 'dirty operations'" by those who oppose his government, Reuters reports. Turkey, a candidate for European Union membership, has rebuffed criticism on this and other matters.
The number of jailed journalists in Egypt doubled this year to 12 and includes three journalists from international news outlet Al-Jazeera.