Chinese President Xi Jinping has congratulated President-elect Joe Biden on being elected U.S. president, Chinese state media reported Wednesday.
Xi told the former vice president that the healthy and stable development of China-U.S. relations was not only mutually beneficial to the peoples of both nations, but also the "common expectation" of the international community, Xinhua News Agency said.
The Chinese president expressed a hope for Beijing and Washington to uphold principles of "no conflict and no confrontation," the report said. Xi also called for mutual respect, a "win-win spirit," a focus on cooperation as well as a reining in of disagreements.
The Communist Party chairman urged Biden to help progress relations between China and the United States, and to work "hand in hand" with the nations of the world toward the noble causes of world peace and global development.
Vice President Wang Qishan also congratulated Vice President-elect Kamala Harris on the same day, Xinhua said.
The messages to the incoming Biden team come after some 20 days of silence from Beijing, which had declined opportunities to comment on the election result through official channels.
As the votes slowly came in after Election Day and results pointed to a loss for President Donald Trump, Chinese government publications such as Global Times and China Daily began warming to Biden.
Commentators saw an opportunity to finally put aside four tumultuous years which have been marked by a damaging trade war, spats over Beijing's handling of the COVID-19 pandemic, and a high-profile ban on Chinese telecommunications giant Huawei.
The war of words between the two governments will continue during the transition period as the Trump administration reportedly prepares to restrict some 89 Chinese aerospace companies from buying U.S. goods and technology, according to Reuters.
This is less than two weeks after the president issued an executive order prohibiting American investment in 31 Chinese companies with ties to the People's Liberation Army.
In Antony Blinken, who is President-elect Biden's pick for secretary of state, China sees an opportunity to stabilize relations that have deteriorated under the constant and open criticism of Secretary of State Mike Pompeo.
Chinese state media has described Blinken and National Security Advisor-designate Jake Sullivan as "old faces," who Beijing expects to be more measured toward China, and, importantly, far more predictable.
Like Biden's pick for U.N. envoy, Linda Thomas-Greenfield, Blinken and Sullivan both served under President Barack Obama and will be familiar with the current Chinese regime.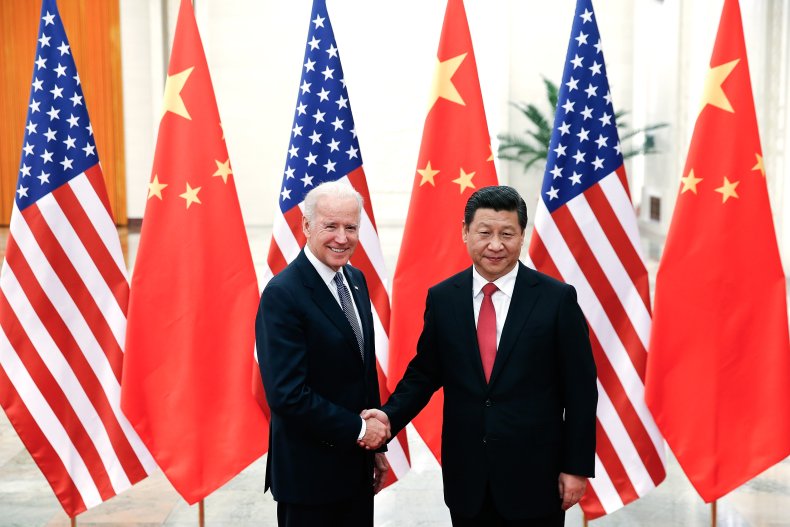 Correction 11/25/20: The headline and intro were updated to remove references to a call.