China's New Action Hero Beats Western Villains and Box Office Records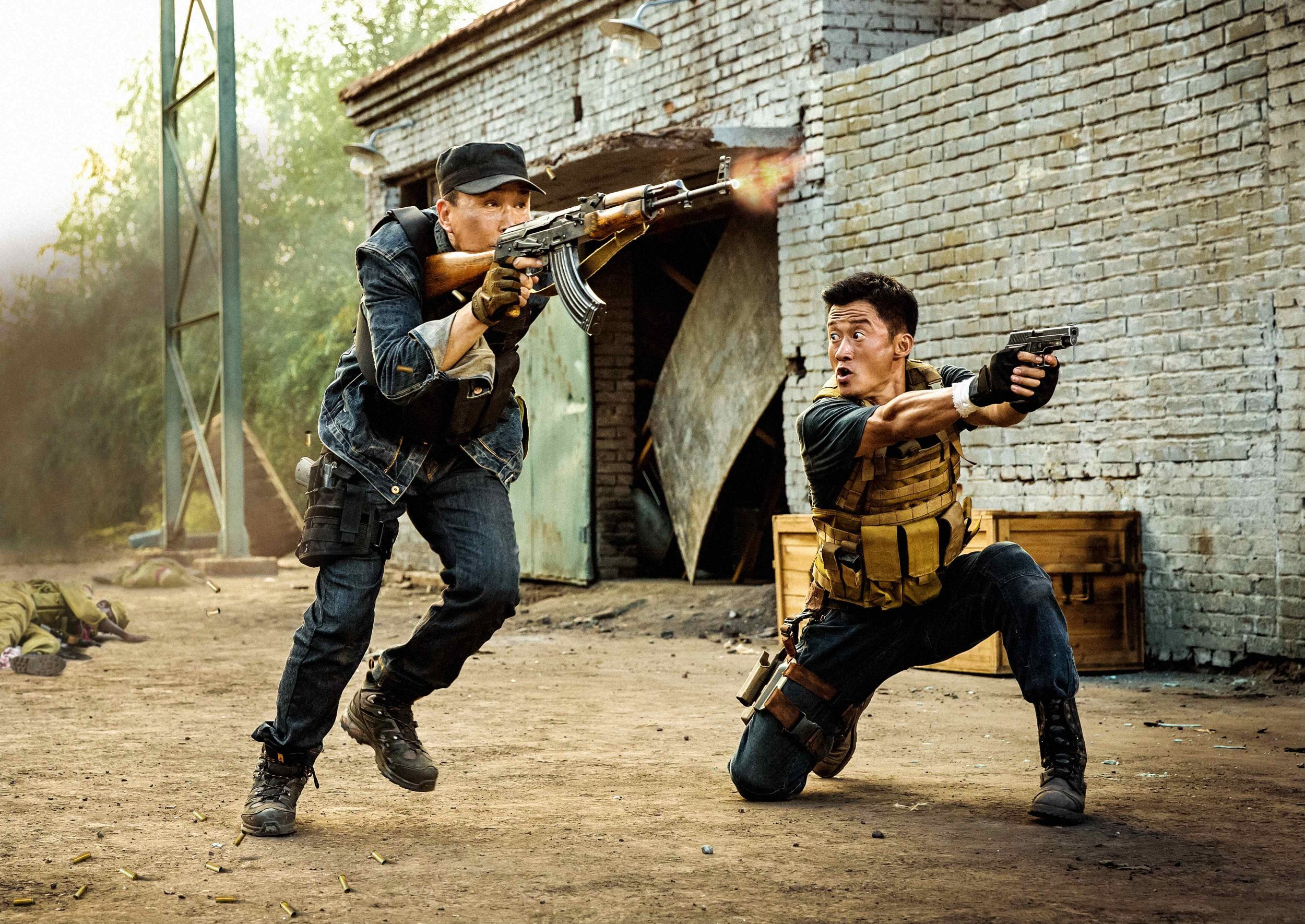 "You know, they say violence doesn't solve anything, but sure is fun," says one of the Western villains in the trailer for Chinese action movie Wolf Warrior 2, before unleashing a drone attack on innocent civilians.
Chinese moviegoers seem to agree with the statement, as the movie has broken box office records in the country, earning more than $768.5 million in the first 25 days since its release. These are the highest movie earnings for a single territory, second only to the North American release of Star Wars: The Force Awakens, which earned $936.7 million, according to The Hollywood Reporter.
Wolf Warrior 2 is the second installment of a Rambo-style saga that follows lone soldiers fighting on the side of justice. It was written and directed by Wu Jing, who also plays the lead character, Leng Feng.
Even a columnist for the hawkish state tabloid Global Times recognized the American influence ("a very typical Hollywood narrative") in the Chinese movie. "Before [this movie], patriotism as a prominent theme in a domestic film rarely got excellent box office results," the opinion column read.
"In effect, this film is a hybrid of Hollywood-style movie superhero with Chinese-style patriotism," Yin Hong, a film critic who teaches at Tsinghua University in Beijing, told the New York Times. "This film satisfies the audience's admiration for an individual superhero, but behind that there's also a strong sense of country."
The movie takes place in an unidentified African nation, where rebels aided by Western mercenaries are aiming to overthrow the government. As the civil war spreads, the Chinese attempt to evacuate their citizens, and Leng Feng, who is in the country searching for his girlfriend's killer, volunteers to free dozens of Chinese citizens trapped in a factory.
Watching the troubled but moral title character, Chinese moviegoers are finally enjoying seeing a local hero fighting for justice.
"I like the film for its righteousness and the real and breathtaking fighting scenes," Yao Jian, a physical trainer who had just watched the movie, told Bloomberg. "It kind of accomplishes a dream that every man has, and it is a story that reflects China's rise."
China has long been considered a market for Hollywood to tap into, but box office results have been mixed. The Great Wall, a fantasy-action movie set in a mythical China, failed to achieve the success the U.S.-China co-producers had hoped for, as Forbes noted, and was marred by accusations of whitewashing, as Hollywood star Matt Damon played the lead role.
Perhaps having learned from those lessons, Marvel has decided to team up with China's Internet company NetEase to create a Chinese-comic superhero, China's state news agency Xinhua reported in July.