China's 'Aggressive' Push for Artificial Islands Could Mean Air Exclusion Zone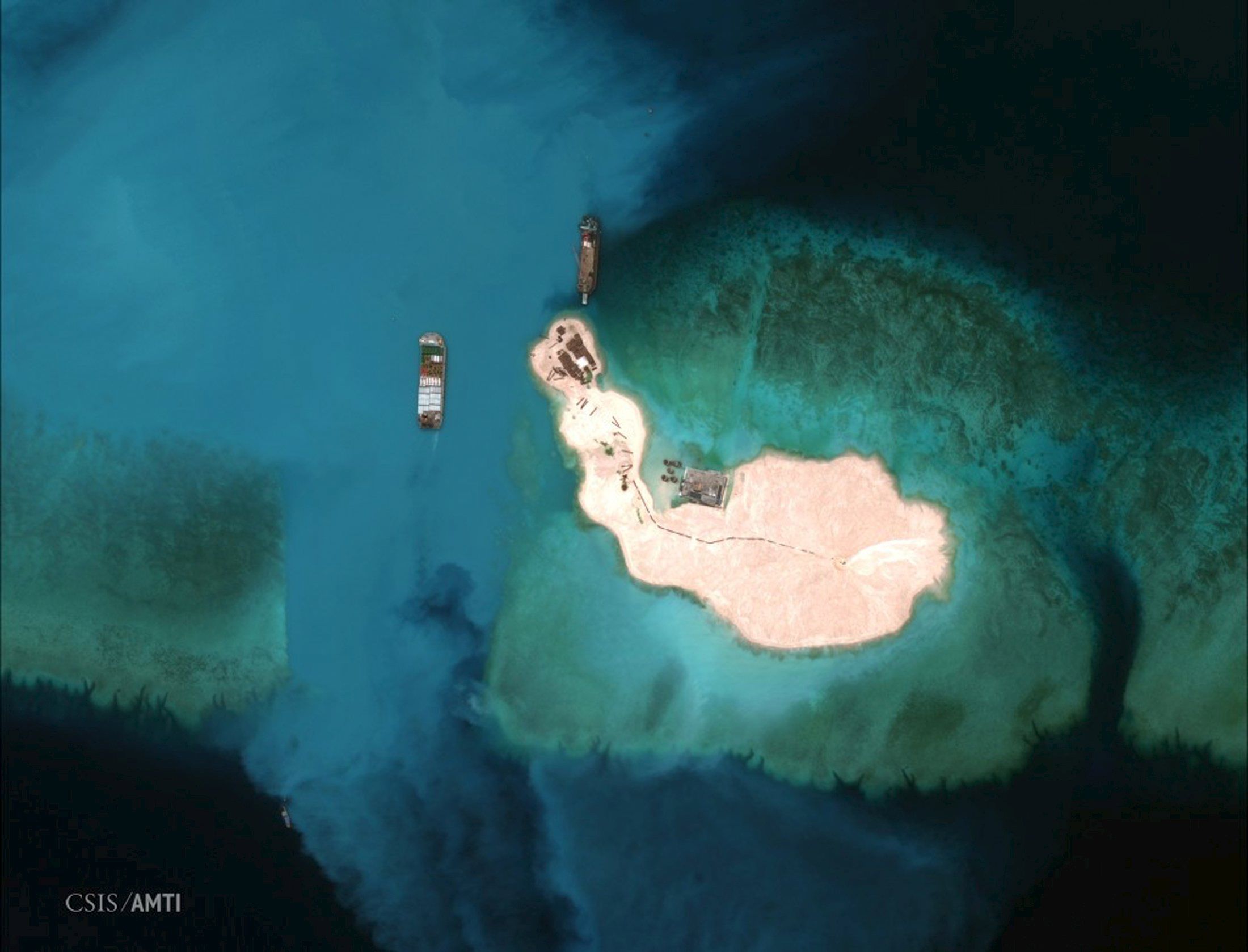 WASHINGTON (Reuters) - China could eventually deploy radar and missile systems on outposts it is building in the South China Sea that could be used to enforce an exclusion zone over the disputed territory, the U.S. military commander for Asia said on Wednesday.
Admiral Samuel Locklear, speaking at a congressional hearing in Washington, described as "aggressive" the land reclamation and construction projects China has been conducting at eight military outposts in the South China Sea.
The work involved "fairly massive" reclamation in the Spratley archipelago and upgrades to facilities in the Paracel Islands, he said.
The building in the Spratleys included better berthing space for ships, as well as what was presumed to be an airfield on the Fiery Cross Reef, Locklear, head of the U.S. Pacific Command, said in testimony to the House Armed Services Committee.
It would allow China to deploy more patrol ships in the area and to base and resupply them, he said.
"It allows them to exert basically greater influence over what's now a contested area. Expanded land features down there also could eventually lead to the deployment of things such as long-range radars, military, and advanced missile systems," he said.
"And it might be a platform if they ever wanted to establish an air defense zone."
China drew condemnation from Japan and the United States when it imposed an Air Defense Identification Zone (ADIZ), in which aircraft are supposed to identify themselves to Chinese authorities, above the East China Sea in late 2013.
The United States responded by flying B-52 bombers through the zone in a show of force.
China has denied speculation that it plans to declare a new ADIZ in the South China Sea but its rapid reclamation work has alarmed other regional states with territorial claimants.
Last week, U.S. President Barack Obama accused China of using its "sheer size and muscle" to push around smaller nations after Beijing sketched out plans to use the Spratleys for military defense as well as to provide civilian services that would benefit other countries.
China claims most of the potentially energy rich South China Sea, through which $5 trillion in ship-borne trade passes every year. The Philippines, Vietnam, Malaysia, Brunei and Taiwan also have overlapping claims.
Western and Asian naval officials have expressed fears that China could also try to limit sea navigation once the reclaimed islands are fully established.