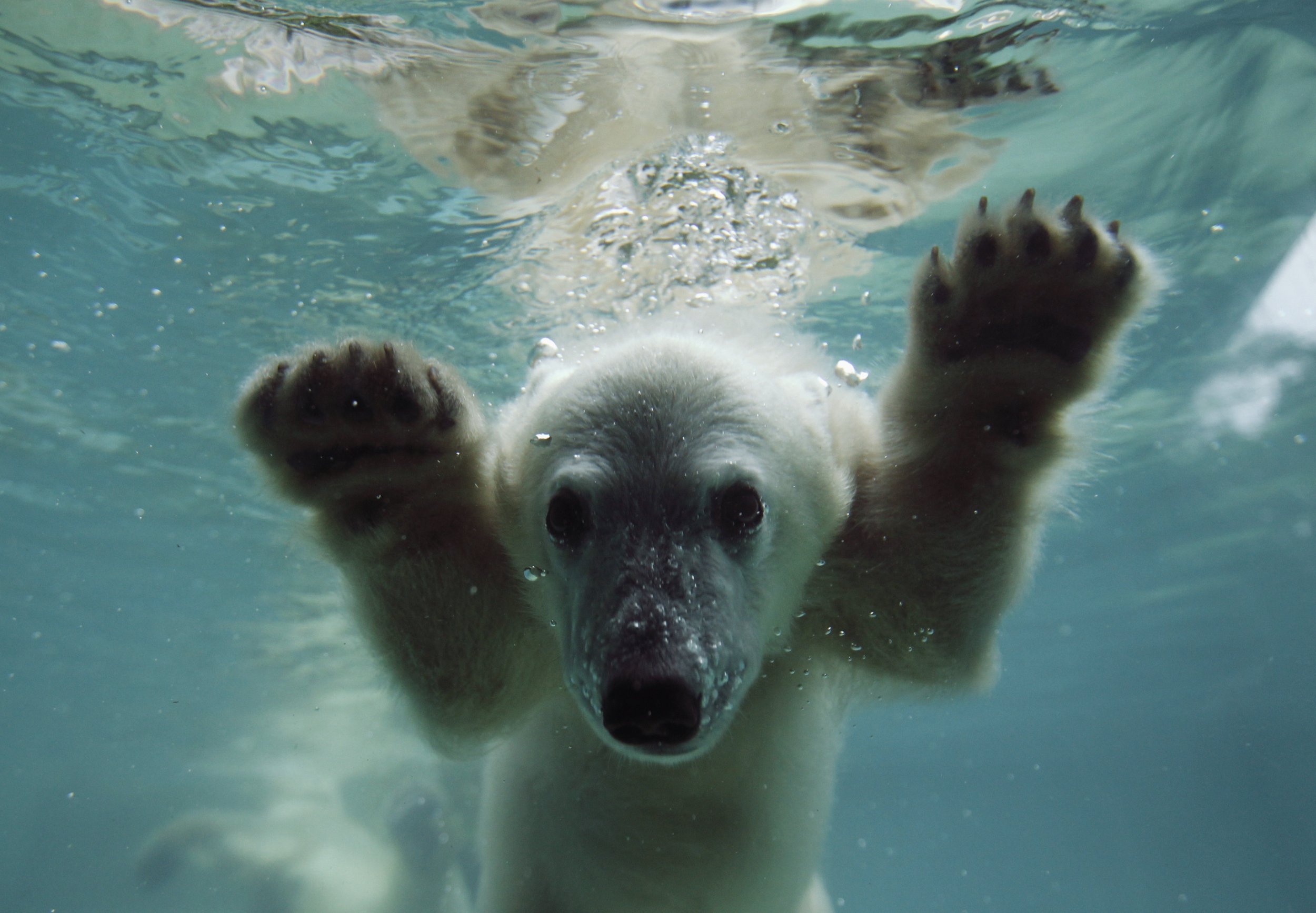 Every January, thousands of sculptors head to China's northernmost city, Harbin, armed with tools, chisels and thick gloves. Cheeks reddened by cold—the temperature can fall to minus 36 degrees in Harbin—the sculptors carve snow angels, cathedrals and cities out of shimmering, translucent ice.
But however much China wishes it was, this is not the Arctic. Harbin, sits 1,440 miles south of the Arctic Circle. Temperatures are currently pushing 86 degrees, and more ice creams are being bought than ice sculptures made.
China wants resources to support its growing population, and the Arctic, with its untapped resources, offers those opportunities to mine natural resources. China's lack of geographical presence in the Arctic has not stopped it laying out its 2017 launch of its Belt and Road Initiative (BRI), a massive infrastructure project encompassing 60 countries and designed to boost the global economy and link China with the world, via sea, land and rail.
Now the rest of the world knows that China is staking a claim on the Arctic.
Classified as all land above 66 degrees north latitude, the Arctic is one of the most resource-rich regions in the world. Oil, natural gas and various ores are all available for the taking, and unlike in the rest of the world, not all states give their word to international treaties. Up to 20 percent of the Earth's natural resource reserves can be found in the Arctic, and it's one of the world's least-populated areas —just 4 million people live above the Arctic Circle.
The Arctic is the 21st century's equivalent of the Wild West. As scientific expeditions reveal how many natural resources can be found under the sea ice, competition is heating up, and China is throwing its resources at winning the race to the North.
Malte Humpert, strategic director and founder of the Arctic Institute, describes the region as "the last white dot on the map."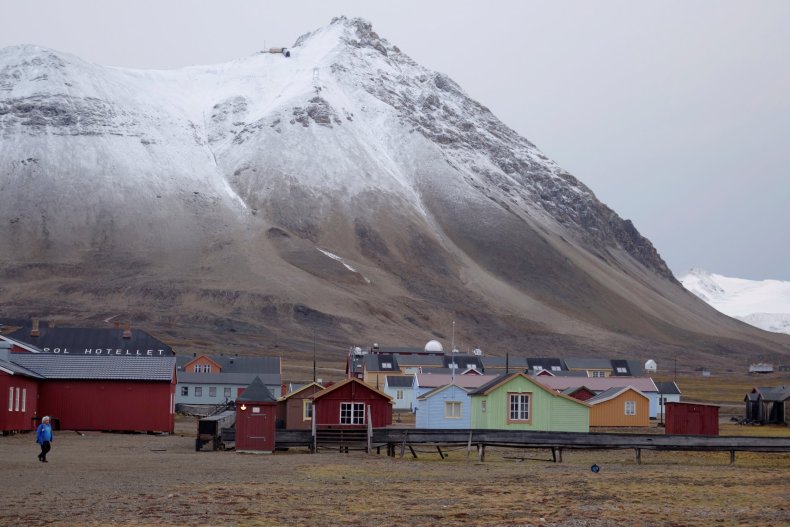 "It's the last frontier, at least, from an outsider perspective. It's a mysterious place with plenty of opportunity, from a geopolitical perspective, fishing perspective or resource perspective. There are no police standing around the arctic, surveillance or constant military awareness," he said.
And China is taking advantage of that. Last month President Xi Jinping referred to BRI as a way to strengthen its "Northern Link." China's charm offensive with countries in the Arctic has increased in 2017, and during the launch of China's BRI project, Xi Jinping also mentioned his plan to look North.
Xi's trips to Finland, Alaska and Iceland in May are no coincidence, says Damien Degeorges, an Arctic consultant told the Nikkei Asian Review. "Looking at visits to Finland, Alaska and Iceland, you can see the connection with the Arctic Council's chairmanship calendar."
After meeting Finnish President Sauli Niinisto in May, Xi confirmed Degeorges' statement, saying China and Finland will "seize the opportunity of Finland's rotating chairmanship of the Arctic Council to enhance cooperation in Arctic affairs."
The Arctic Council is comprised of countries with land in the Arctic Circle, and includes Canada, Denmark, the United States, Iceland, Norway, Finland, Sweden and Russia. Observers are permitted at the table; they can see what is happening but have no vote or power to veto the main council. In 2013, China, South Korea and India were added to the Arctic Council's roster of observers, keen to remain involved in Arctic affairs despite their distance from the actual Arctic itself.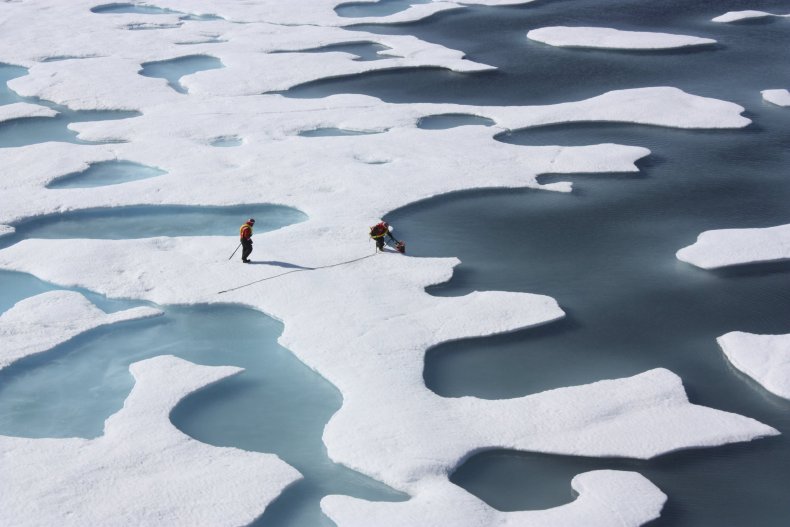 China has been interested in the Arctic since the 1990s. "It has emerging policy goals, but they're not really defined yet. They've expressed interest in the Arctic for some time because of interest in oil, natural gas, fishing and shortened shipping routes," says Mark Eades, at the Foreign Policy Institute.
Developing the Arctic is important for China. Firstly, as China's population edges toward the 1.3 billion mark it is predicted to hit by 2040, it must find other sources of oil and natural gas. Secondly, 90 percent of the world's international trade takes place between Asia, Europe and North America. The Arctic Ocean connects these continents, and if a route were established through the Arctic, shipping costs and time could be slashed for China, which controls a large amount of the world's trade.
China's interests expand to more than just mining investment. As one of the world's major shipping nations, finding alternative ways to move cargo is crucial. The South China Sea area is under dispute. The Panama Canal recently had to expand as it reached capacity. The Suez Canal runs through pirate-infested water. "Using the Northern passage [which runs along Russia's north Arctic coast and is ice-free in the summer] would cut transportation time by 40 percent. Plus, there are no pirates," says Heidar Gudjonsson, Eykon Energy, an Icelandic oil exploration company. "Opening up the Arctic shipping route makes China less dependent on the South China Sea, where there is currently tension."
China is expected to dominate global shipping by 2030, a Shanghai report predicts, and Hong Kong, Shanghai and Qingdao will become "supercontainer hub ports."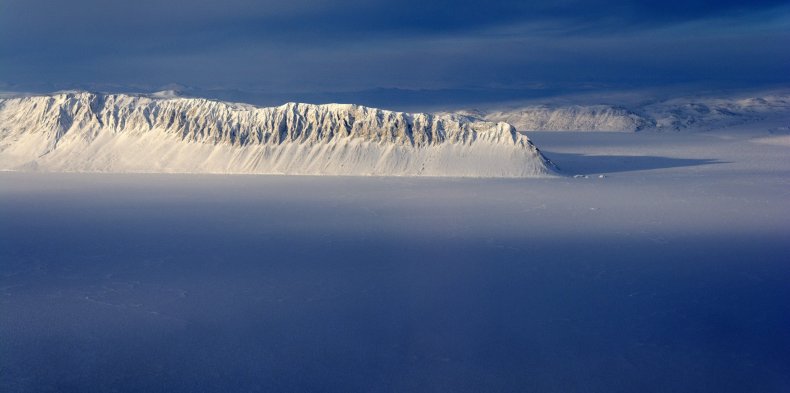 With no direct connection to the Arctic, China is relying on its allies to make beneficial investments for them. The only BRI partner in the Arctic Council is Russia, and the two countries have agreed to cooperate on more Arctic-based BRI projects. Large-scale Arctic investment by China can be seen in the Yamal LNG project, a proposed liquefied natural gas plant based in Russia's northeast peninsula. China's Silk Road Fund bid is for a 9.9 percent stake in the $27 billion project, which means Chinese companies now control 29.9 percent of Yamal LNG. This is important because China is increasing its influence in the Arctic, despite not having any territory there.
China's search for natural resources drives its interest in the Arctic, and the country has the political and economic strength to shape activity in the underdeveloped region. The CAA, China's Arctic and Antarctic Administration is responsible for organizing trips and expedition in the region—their website emphasizes China's contribution to "peaceful development" in the Arctic.
In 2016, China invested heavily in Greenland. A Chinese iron trader called General Nice bought the remains of London Mining, a Sierra Leone–focused mining company now in liquidation. However, it then imported thousands of Chinese workers, which caused controversy in Greenland. Despite not having a place on the Arctic Council, China has managed to maneuver itself into a strong position in Greenland too—the Citronen Fjord Zinc-Lead Project mines are influenced by a branch of China's Non-Ferrous Company. Greenlanders are worried that the mines, not far from the North Pole, are forecast to employ plenty of foreign labor, and there are fears that the country's natural environment will be destroyed if the mines expand.
Chinese investment hasn't stopped there. In September 2016, Shenghe Resources bought a stake in Greenland Minerals and Energy. Greenland's government has so far been mostly supportive of Chinese investment. It reduces reliance on Denmark, which colonized Greenland in 1721 aspiring to become a colonial power. Currently, Denmark provides Greenland with financial support and subsidies, but Greenland wants to become self-sufficient.
China considers its presence in the Arctic to be a win-win situation, experts say. China possesses enough technology, people power and money to be of interest to the Arctic Council. In return, China wants to benefit from the fruits of any collaboration. Beijing is also being careful to tread softly in the North, so as not to appear aggressive. Malte says this is because the Chinese government is adept at thinking long-term, and is able to do so because it doesn't change every five years. "The Arctic is not necessarily their main focus today but part of longer-term thinking. They think in 20-30 year time frames. The Arctic won't change in the next five years, but it will in 30 years, and then China will be prepared."
In the Arctic, identity is bound up with the environment. Land, animals and ice are integral to the local way of life. "There is no other area in the world where oil and gas are extracted so responsibly, and in the lowest polluting way, as there are strict standards that all mining bodies must adhere to. It's hard for an international company to come in and not follow these standards," says Gudjonsson, while discussing potential risks stemming from Chinese Arctic investment.
Historically, China and Chinese contractors have been environmentally heavy-handed during other exploratory endeavors. In Africa, China is frequently criticized for allowing its citizens to mine or log without much care for the environment. In June, 31 Chinese miners were arrested in Zambia for illegal logging. China has also been accused of exploiting local workers in foreign projects, and treating locals poorly. They have been nicknamed "the new imperialists," and there is muted concern from U.S. bodies over China's future involvement in the Arctic.
Considering China's past, its engagement in the Arctic is a risk, says Malte. "However if Russia, an Arctic council member, wants to partner with somebody else, there's nothing we can do about it. China can't make security or military decisions in the Arctic, and there haven't been any major environmental problems in the Arctic yet."
China has only one Arctic research station, the Yellow River, compared with the five it has in the Antarctic. The Yellow River opened in 2004, and has an observatory, dormitory for 25 people and is based in Ny-Alesund, Norway, in the Svalbard archipelago. It is full of top-of-the-range equipment, highlighting its serious intent in the region. In December 2016, China announced it was starting the construction of a new icebreaker, which would be ready for sailing in 2019. Produced by shipyard Jiangnan, the vessel will be able to break open 5-feet-thick ice from its front and rear, and will weigh 13 tons, which means it might be able to access the Arctic Sea year-round.
Chinese companies and envoys are visiting the Arctic more and more, striking deals and ramping up investment day by day. China's research station in Ny-Alesund is symbolic, representing as it does, China's entry into "an elite polar club previously dominated by the West," Charles Emmerson writes in The Future History of the Arctic.
The Arctic might be physically distant from Beijing, but China sees 66 degrees north as closer than ever before.