China's Bizarre Energy-Saving Measures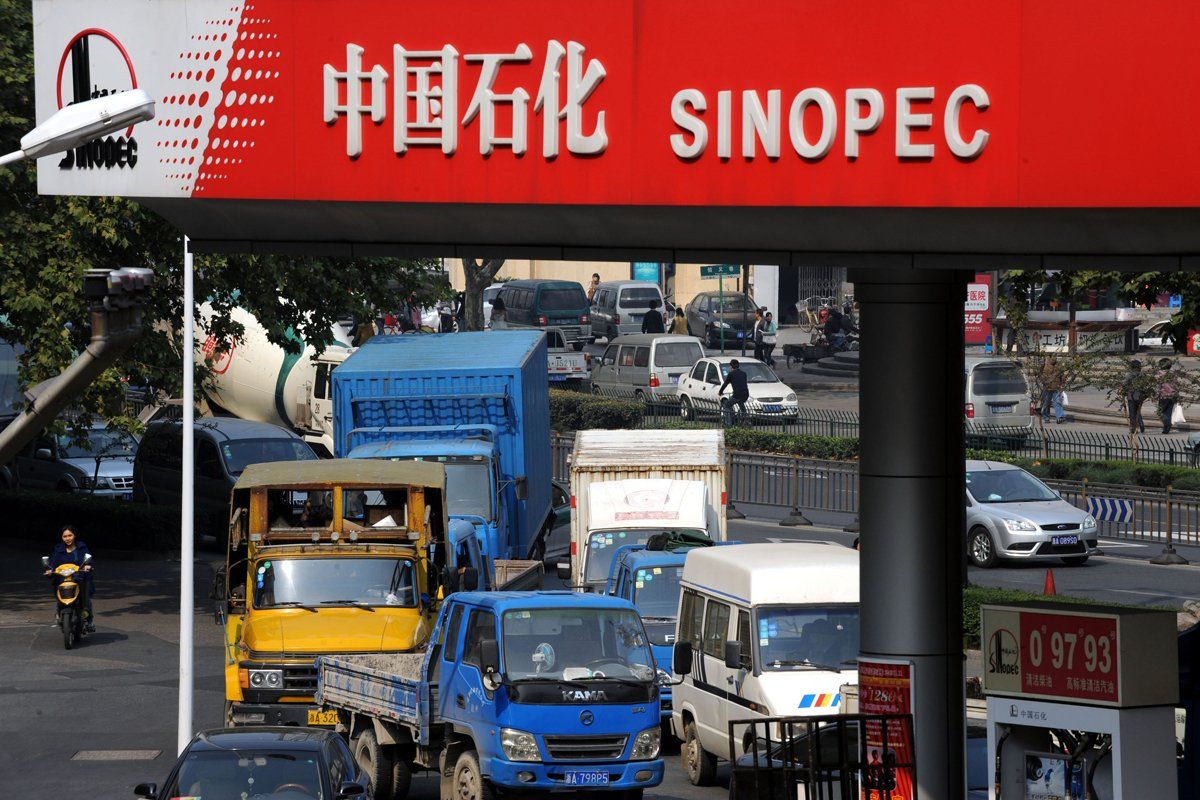 Shortages of diesel at gas stations, factories forced to suspend production, homes left without electricity. Hard to imagine that these could be the results of a government campaign, but that's recently been the case in some parts of China. It's the result of a last-minute effort to meet targets for reducing the country's energy intensity—the amount of power consumed per unit of GDP produced.
In 2005, the government pledged to reduce energy intensity by 20 percent by 2010. Closures of energy-guzzling plants, notably inefficient coal-fired power stations and small cement works, saw some significant progress—until the financial crisis of late 2008, according to Wang Tao, a climate-change specialist at the Worldwide Fund for Nature in Beijing: "Then unfortunately a lot of the government's stimulus package went into infrastructure, and into the heavy industries like steel and cement this requires—so this went against the trend of reducing energy intensity."
Earlier this year, China's central government called for redoubled efforts to meet the target (not least in advance of the latest round of climate-change talks in Cancun). In many regions, local governments set energy-use quotas for officials—and warned them they could lose their jobs if they exceeded these. Many responded simply by switching off electricity supplies: in Henan province, steel works were ordered to close for days, and power was cut to homes in towns and villages. In other parts of the country traffic lights, and even hospitals, were left without electricity. It angered residents and frustrated businesses: "We were manufacturing at a factory in Guangdong and they suddenly told us the local government had ordered them to stop production," says Gustavo Salinas, a Peruvian-Spanish businessman who sources textiles in southern China. "It was nothing to do with lack of capacity—that plant actually generated surplus power for the national grid!"
These "strange and silly" measures, as Wang Tao of the WWF describes them, caused further distortions—pushing up the price of energy-intensive cement to record levels (a factor in China's recent sharp rise in inflation). Many factories have tried to beat the cuts by turning on backup diesel generators, leading to long queues at filling stations, as motorists rush to buy diesel before stocks run out. Moreover, diesel generators are a more polluting energy source than many of China's conventional power stations. The situation has provoked much criticism in the Chinese media, with the Shanghai Daily newspaper describing the last-minute rush to achieve the target as a "green charade."
There have also been warnings that energy efficiency may decline once this year's deadline has passed. But Wang Tao of the WWF says the recent chaos does at least show that the central government is serious about the issue. And a new quota, possibly a further 18 percent reduction in energy intensity, is likely to be included in the government's forthcoming five-year plan. Wang believes that some local officials will have learned a "very great lesson" from recent events: "They've learned they have to really plan ahead," he says, "and the central government has learned that it has to give better guidance to help localities which lack experience to find the best way."
But Richard Brubaker, professor of sustainability at the China Europe International Business School in Shanghai, notes that China's overall carbon emissions are still rising, and says the government must target industry and construction, as well as power generation: "They have to make hard decisions, and say that some heavily polluting industries can no longer be allowed—such as aluminum," he suggests. "And they really need to improve the construction of residential buildings, which lack basic insulation, and use too much steel and cement." With more than 200 million people expected to move from rural areas to China's cities in the next 15 years, it's an urgent issue.