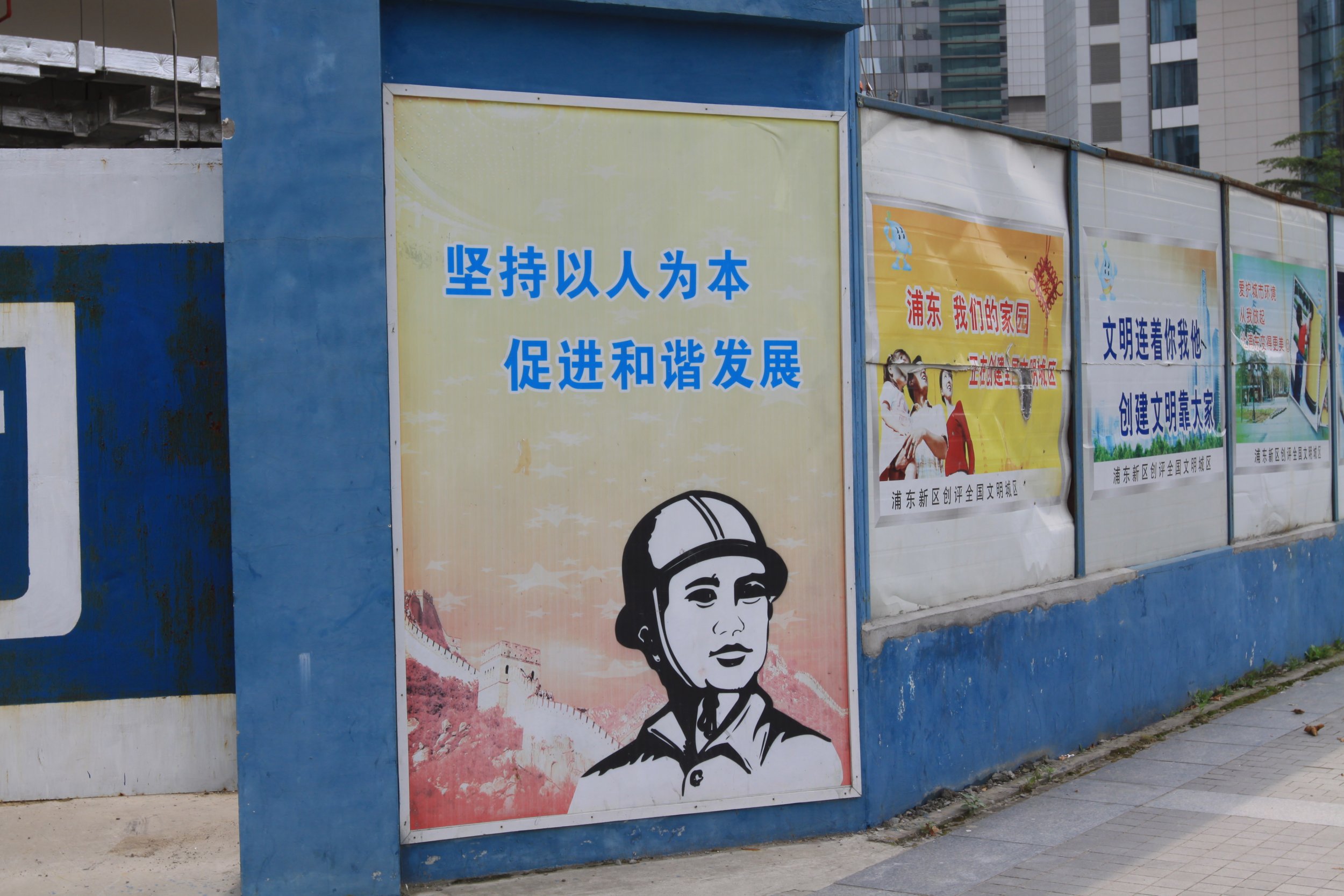 SUZHOU, China — A few minutes after our tour boat glided past the neon lights of Suzhou's spanking new business district, the city abruptly fell dark. The modern LED display that had illuminated the night sky over Jinji Lake was little more than a show to entice investors to do business in what had been touted for the past hour as a booming tech and industry hub.
A city of 6.5 million in China's southeast Jiangsu Province, Suzhou is described by Chinese government officials as a shining beacon of the country's modernizing economy, with 28,000 projects funded by more than $100 billion in foreign investment from 116 countries.
But experts on China tell a different story. Though there are no official statistics, some analysts estimate the nationwide commercial real estate vacancy rate was hovering between 30 and 50 percent even before the recent economic slowdown.
"They're very good at doing marketing and showing perceptions of what isn't," said Peter Adriaens, a professor of entrepreneurship at the University of Michigan and Sichuan University institute in Suzhou. "For example the fact that many buildings are empty … They have way more tech parks and incubators then there is need for them or there is a pipeline to fill them."
The Chinese pumped hundreds of billions of Yuan into building tech parks and developing urban centers over the last decade as China experienced prodigious GDP growth, often more than 10 percent per year. But China's annual GDP growth rate has fallen from 11.9 percent in early 2010 to just 7.5 percent late last year, prompting Princeton Nobel Prize-winning economist Paul Krugman to declare in July that "the Chinese model is about to hit its Great Wall, and the only question now is just how bad the crash will be."
That downward trend, which arrives as President Xi Jinping implements reforms aimed at reducing state investment and subjecting the economy to stronger market forces, is evident in the lack of strong interest in many of the nation's designated investment destinations. While Suzhou, an attractive city just 60 miles from Shanghai, has been able to keep its grade-A office space vacancy rate down to about 13 percent, other cities have seen less success.
Hangzhou, one of China's wealthiest and most treasured cities, is home to a number of major tech incubators and commercial projects, but its prime office vacancy rate was 27 percent as of July, according to CB Richard Ellis. Tours of two of its leading tech parks showed the city's strong potential as an innovation center, but dozens of glass-walled buildings remain empty as — despite the many incentives offered to foreign and domestic companies — investment isn't flowing in. Even boom cities like Suzhou are seeing signs of slowing growth; its Genway I-Park industrial park reported a total occupancy rate of just 70 percent in May.
In cities from Wuhan to Tianjin, dozens of these self-contained tech and investment hubs and so-called "future cities" have been built to create a form of Silicon Valley-style synergy to drive innovation and lead a Chinese tech boom. But, as in Hangzhou, many of the buildings in these parks sit fallow as entrepreneurs and companies pass them over for other opportunities.
Many observers are left wondering whether China's huge outlays on these projects will ever bear fruit or whether some will remain empty, testaments to the communist nation's inability to plan industries to drive its economy.
Said E. Dawlabani, an economist at Memenomics Group in La Jolla, Calif., sees the way Beijing handles its shift towards free market economics as a key factor in that calculation, as the government will scale back on directing workers, companies and funds toward ideal cities.
"If they shift to an emphasis on free market forces then I foresee a glut of these buildings going unfilled" he said. "I would see what they're describing as the Manhattan of China turning into nothing but rust columns if the transition to a free market economy is too quick."
The vacancy problem applies to housing as well, as the construction boom China underwent in recent years led developers — spurred by low interest rates, government assistance and other incentives — to build thousands of hulking residential buildings, many of which sit mostly empty. "If you build it they will come" is a mantra that does not apply to these endeavors.
"You've got a number of societal shifts going on," explained Selig Sacks, co-chairman of the U.S./Greater China Transactional Practice at the law firm Foley & Lardner, Milwaukee. "You've got the announced intent to have 25 million new urban dwellers a year, and yet where will those high-value jobs come from to allow these people to leave their farms and assume an urban lifestyle?"
Tracy Chen, a senior research analyst and portfolio manager for mortgage-backed securities at Brandywine Global Investment Management, who earned a master's degree at Sichuan University in Chengdu, says if China hopes to fill its empty towers it will need sustained growth.
"The overbuilding of housing — empty cities — as well as excess capacity in the manufacturing industry can be attributed to government allocation. It really depends on the growth," she explained. "I have no problem believing that China can absorb those cities if it can continue six to seven percent growth and institute those structural reforms. Otherwise it will stay empty."