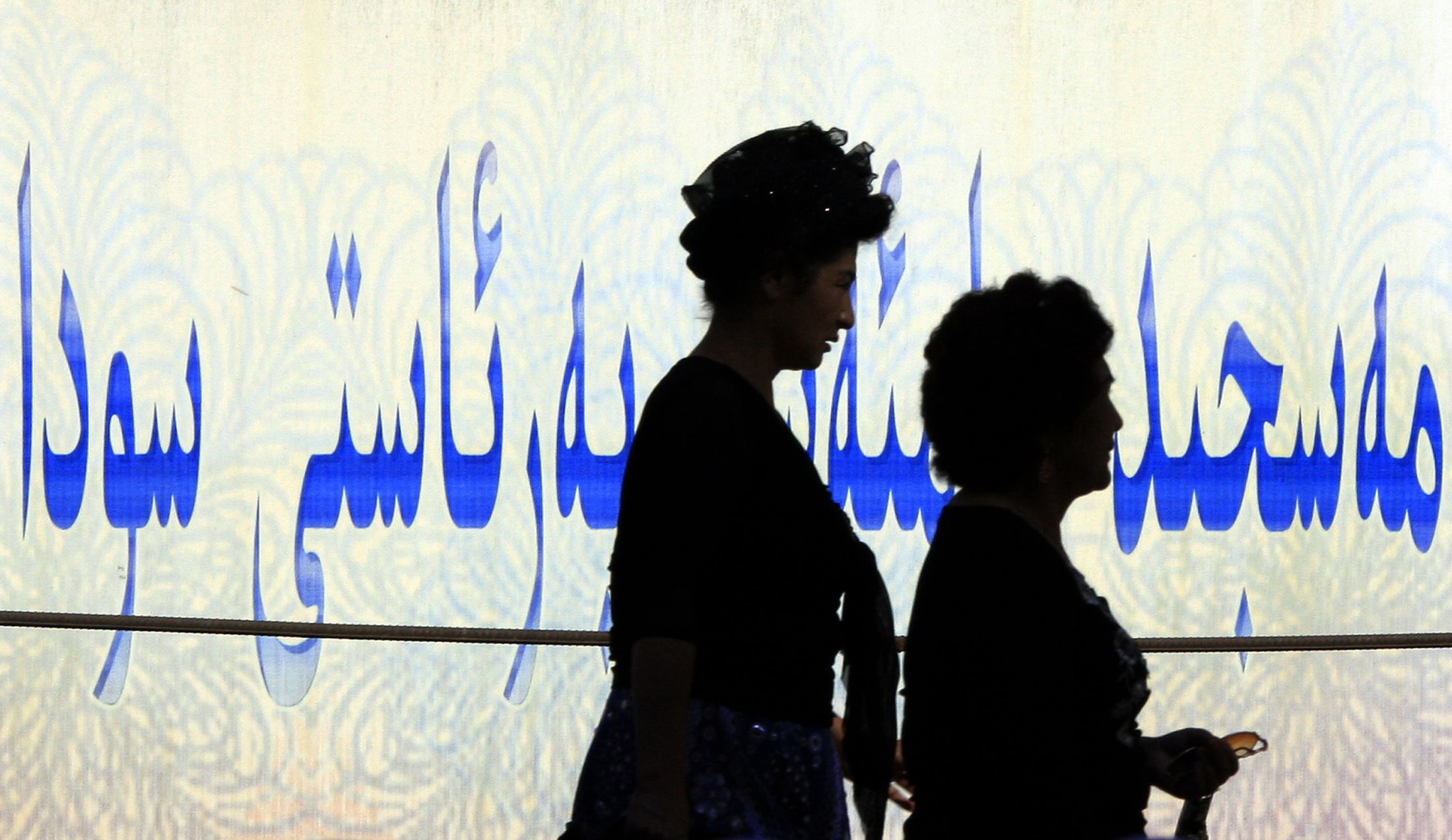 A Chinese state-owned newspaper defended Beijing's harsh crackdown on the Uighur Muslim minority in the northwest on Monday, arguing that the campaign has prevented Xinjiang from "becoming China's Syria" or "China's Libya."
In an editorial that ran on August 13, the ruling Communist Party–affiliated paper, Global Times, said that authorities helped "salvage" the northwestern region after it deteriorated to "the verge of massive turmoil."
"[Xinjiang has] no room for destructive Western public opinions," the paper said. "We must hold onto our belief that keeping turmoil away from Xinjiang is the greatest human right."
The report came after a U.N. anti-discrimination committee called out Beijing for its treatment of Uighurs, referencing reports of mass detentions that resemble "a massive internment camp that is shrouded in secrecy."
"We are deeply concerned at the many numerous and credible reports that we have received that, in the name of combating religious extremism and maintaining social stability, [China] has changed the Uighur autonomous region into something that resembles a massive internship camp that is shrouded in secrecy, a sort of 'no rights zone,'" Gay McDougall, a vice chairwoman of the United Nations committee on the elimination of racial discrimination, told a panel.
The statement marked the first time the U.N. spoke out about the camps, which had been covered by most international media outlets.
In December 2017, Newsweek reported that Chinese police were gathering DNA samples, blood types, fingerprints and iris scans from millions of Muslims in Xinjiang province to build an enormous citizens database. Months later, another report detailed how more than 100,000 Muslims were being rounded up and forced into overcrowded and squalid political "re-education" centers.
According to reports the committee cited, as many as 1 million Muslim Uighurs were being held indefinitely in the camps without due process. Last month, Senator Marco Rubio (R-Fla.) condemned China for orchestrating a situation he described as "like a horror movie."
Xinjiang is a northwestern territory that borders Pakistan and Afghanistan. It is home to around 10 million Turkic Uighurs, according to Bloomberg.
The Global Times report condemned Western interference, saying its "purpose is to stir trouble for Xinjiang and destroy the hard-earned stability in the region."
When asked about the camps at a press briefing last month, Chinese Ministry of Foreign Affairs spokesperson Geng Shuang said Beijing "fully respects people's religious freedom, and we guarantee that in accordance with law."
Opinions of the daily Chinese paper have been used to infer those of the Communist Party leaders. In 2016, Hu Xijin, the paper's editor in chief since 2005, revealed that the paper expressed viewpoints official leaders may have held but could not voice publicly.