China's Elevated Bus Gets First Road Test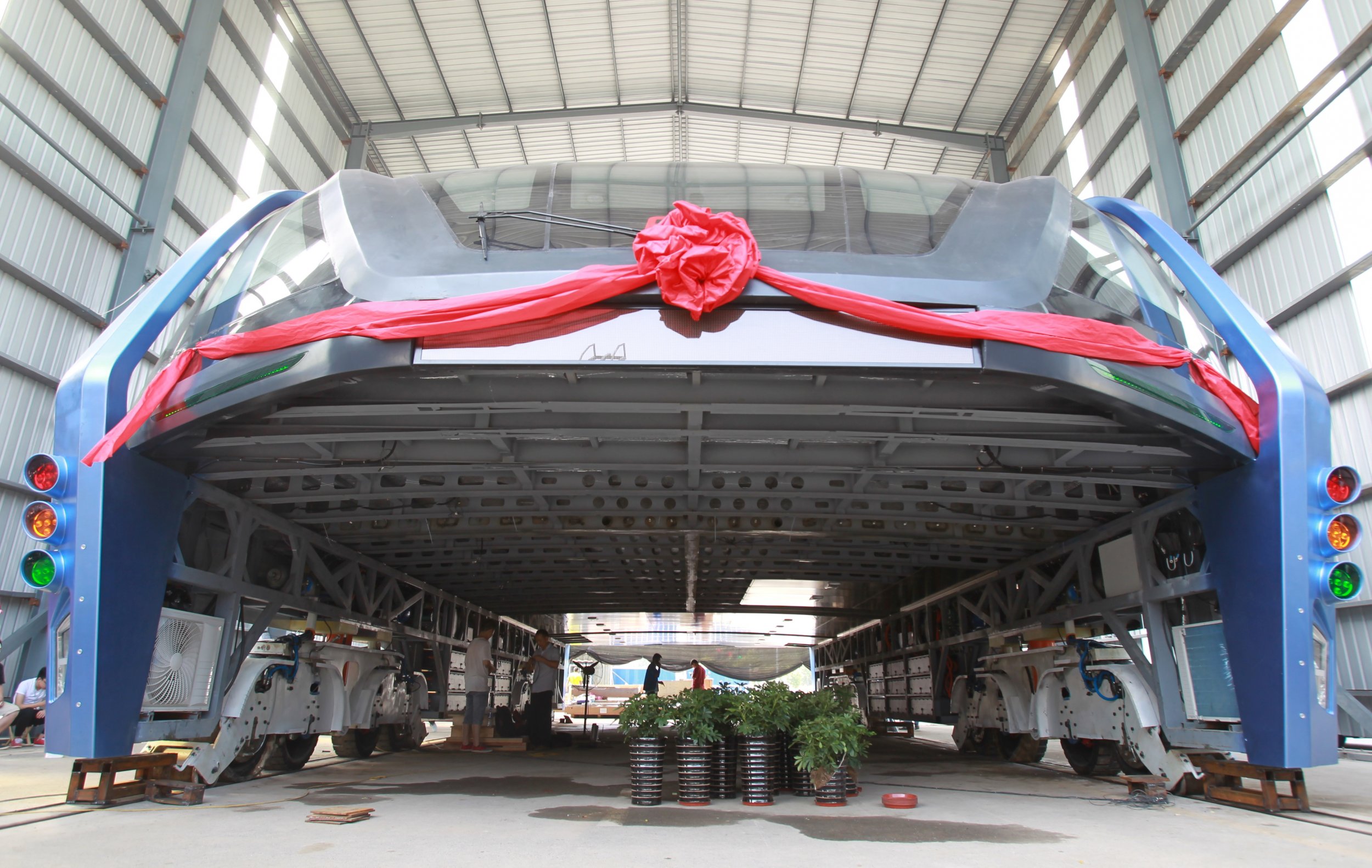 An innovative transport solution to traffic jams has been rolled out in China in the form of an elevated bus that straddles multiple lanes of vehicles.
The Transit Elevated Bus (TEB) is 22 meters long and can carry up to 300 passengers, allowing it to theoretically replace 40 conventional city buses.
First unveiled as a concept six years ago, a full-scale prototype of the TEB was demonstrated on a 300-meter track in Qinhuangdao on Tuesday.
China's rapid urbanization has led to significant problems within its cities, including pollution from vehicles and heavy traffic congestion—the TEB has the potential to make a positive impact on both.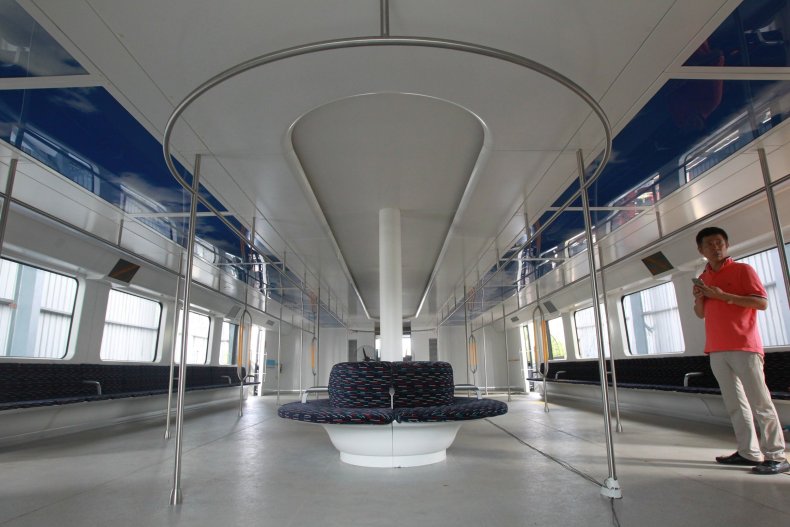 "The biggest advantage is that the bus will save lots of road space," Song Youzhou, the chief engineer of the TEB, told local news agency Xinhua earlier this year.
The TEB can also be produced for around one fifth of the cost of underground subway trains, Song claimed, while reducing traffic congestion by 30 percent.
It is yet to be tested on any significant scale, however, and the 300-meter test track was straight, meaning it is not clear whether the current version would be able to negotiate corners.
The futuristic bus was assembled in around one month, suggesting its development is being fast-tracked.
According to Xinhua, Brazil, France and India are among the other countries interested in the travel concept.