China's Hottest Cities and Kashgar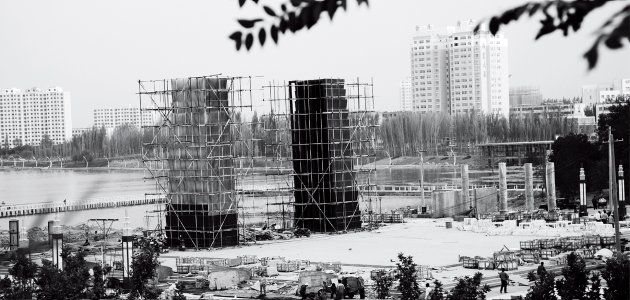 The dusty silk-road oasis of Kashgar sits at the precipice of empire. The westernmost city in China borders the remotest parts of Afghanistan and Pakistan; nondirect flights from Beijing, which became available only in September, take more than six hours. Kashgar's average income hovered at about $1,000 a year in 2008, low even for the poorer corners of China. Ethnic tension simmers. Muslim Uighurs, who make up the vast majority of Kashgar prefecture's mostly rural population of 4 million, feel like they're the underclass in their own heartland. Ethnically, culturally, and aesthetically, it's one of the least Han cities in China. Geographically separated from the rest of China by the fierce Taklimakan Desert, "Kashgar's not exactly at the center of things," says Willy Lam, a China analyst at the Chinese University of Hong Kong.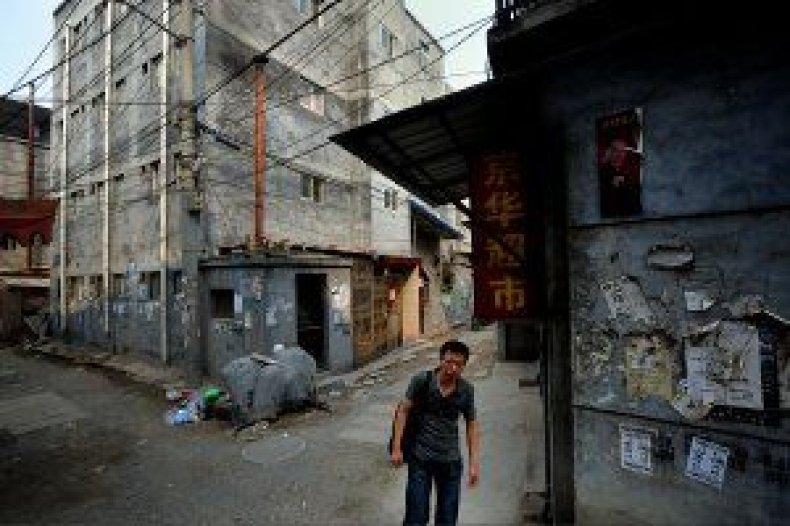 Yet the central government is trying to change just that. It's notable that the flying time from Kashgar to Beijing is the same from the West to East Coast of America, because if Beijing has its way, Kashgar will resemble China's Los Angeles—a regional economic hub in a far western hotbed of ethnic diversity. Beijing is currently showering attention and resources on the region in order to boost the local economy and develop further trade ties into Central Asia and Europe, but also to placate Kashgar's restive Uighur population. In 2009 the central government provided a large chunk of subsidies, some $7.4 billion for construction projects; earlier it spent $25 million on a new airline terminal. Despite protests from Uighurs and conservationists, the government last year tore down thousands of homes in the old city in tandem with a $448 million plan to move residents into government housing. As part of a development scheme to shift resources from rich areas to poor ones, the province of Guangdong is required to transfer $1.4 billion to Kashgar over the next five years.
The clearest signal that Beijing is serious about transforming Kashgar is that in May the government classified the area a Special Economic Zone, the first new one in more than 15 years. A designation held by only six areas in China, including the city of Zhuhai and the hopping tourism destination of Hainan Island, a Special Economic Zone means favorable tax policies, investment opportunities, and, supposedly, openness to the outside world. In Kashgar's case, that means exporting Chinese electronics, food, and household goods in exchange for raw materials from nearby nations in Central and South Asia in particular. Beijing hopes Kashgar will become "a window for countries in Central and South Asia to export Chinese products and explore foreign markets for Chinese products," says Prof. Chen Yao, deputy director of the Western China Development and Research Center of the Chinese Academy of Social Sciences, who advises the government on regional issues. Or as Kashgar Party Secretary Zeng Cun recently put it, "We want to turn Kashgar into a world-level international big city."
The role model for Kashgar is Shenzhen, China's most successful Special Economic Zone, which celebrated its 30th anniversary in August. In 1980 Shenzhen was a fishing village, and now it is one of the nation's wealthiest, most important cities, the urban hub of China's booming southeastern coast. Shenzhen grew over the past three decades by capitalizing on both its advantageous coastal location and proximity to Hong Kong and Taiwan (major sources of investment capital), but also on the huge Chinese government support that came with its designation as the first Special Economic Zone. Shenzhen has been mandated as a vanguard for Chinese economic reform; it was the first city to be allowed to receive foreign investment, and in 2009 the central government set up ChiNext, a NASDAQ-style stock exchange, there. The banner LEARN FROM SHENZHEN, PAY TRIBUTE TO SHENZHEN was hung in the last few months in Kashgar's People Square, under one of China's larger Mao statues.
The central government wants Shenzhen to be not just a model for Kashgar, but a mentor. "Shenzhen will not only invest and offer material help, but will also offer its experiences in managing a special zone, in economic development, and in talent management," says Chen. Kashgar government officials couldn't be reached for comment. But a new party slogan, "In the East there is Shenzhen, in the West there is Kashgar," features prominently in newspaper articles about the city. "Although Kashgar has developed fast in the past 10 years, I think it will develop faster in the 10 years to come," says Zhao Huasheng, a professor at the Russian and Central Asian Affairs Research Center, a government think tank of the Academy of International Studies at Fudan University.
That Kashgar is receiving so much official attention and financial support shows the continued faith of the government in its ability not only to bring social stability to restive regions by state-fostered economic development, but also its confidence that it still retains the ability, after more than 30 years of breakneck growth, to conjure another metropolis out of thin air. So far, so good. Economically, at least, Kashgar is already a success. In 2009, according to government figures, Kashgar's economy grew at an annual rate of 17.4 percent, with the fastest growth coming from the secondary sector; Kashgar's agricultural and service sectors both make up roughly more than a third of Kashgar's GDP. Real-estate prices citywide went through the roof after the Special Economic Zone was created in May. The central government recently released a report refuting a widely read article stating that prices had doubled in the past few months, saying that Kashgar has seen a yearly appreciation of only 30 to 40 percent. "When I went to Kashgar on May 26 to try to do a building, all of the desirable properties had already been taken," says Dai Jun, who works for Shun Cheng property developers. "I talked to some locals in March who said that they couldn't even sell their apartments, but by May locals and nonlocals, from places like Guangzhou, Shanghai, Jiangxi, were all buying," he says. Tourism numbers in Kashgar, while still comparatively small, are at an all-time high. "Over the next few years we will probably see big changes," says John Hu, a Kashgar resident and the owner of John's Café, which has been around since 1988. "There will be more factories, more buildings, more hotels, and more jobs," he says. Kashgar's fate, however, is not sealed, and even the Special Economic Zone designation doesn't always guarantee success. Shantou, a coastal city in Guangdong province (the southern manufacturing hub) was one of the first zones, too, but it failed to blossom, in part due to a less favorable coastal location; its economy is currently a fraction of the size of Shenzhen's. What's more, despite the lofty-sounding dollar figures being poured into Kashgar by the central government, the western outpost hasn't been prioritized the way that Shenzhen was three decades ago. While there are few reliable statistics from China's early era of development, Shenzhen received a major percentage of China's foreign direct investment in the 1980s, especially from Hong Kong. Kashgar's FDI barely registers.
More important, Shenzhen had none of the political problems of Kashgar, where stability remains an elusive goal. The Uighurs "are more isolated now than any time in their 3,000-year history," says Dru Gladney, an expert on Uighurs at Pomona College in California. "They feel that they can't compete in this market." It's very difficult for Uighurs to get passports and to travel overseas. Last year, because of race riots in the provincial capital of Urumqi that killed hundreds, the government turned off the Internet in the entire province; it resumed full service only in the past few months. Kashgar's population is growing at roughly three times the rate of China as a whole, a trend that could lead to higher economic growth—or a bulge of dissatisfied youth. "One of the reasons that Kashgar hasn't had that much unrest is because there is so much security presence in the city," says Gladney. In a political culture where symbolism plays a heavy role, it's notable that the highest-ranking leader to publicly visit Kashgar this year is Zhou Yongkang, China's security czar and a member of the Politburo Standing Committee.
Political instability in the countries bordering Kashgar also complicates the city's ability to benefit from trade links. Most of Central Asia remains too poor to be a meaningful market for Chinese goods and services. Kashgar itself lacks the same oil and natural-gas reserves that enrich other parts of the province. Still, it does have a favorable location for transporting resources between China and the rest of Asia. Plans to build a rail line from Kashgar to the Arabian Sea via Pakistan would link the Chinese-built port of Gwadar with China and, with an accompanying pipeline, shave days off oil shipments from the Persian Gulf. Dubbed the "Iron Silk Road" by Chinese media, the route passes through disputed and nearly anarchic Pakistani territory. This scheme, which involves military infrastructure near Indian territory in a disputed zone, worries India; in July, the country's minister of state and defense expressed "concern" over the project.
Predictably, that hasn't curbed Beijing's development ambitions, and it is plowing ahead with all manner of rail, road, and sea links that will secure trade and energy resources, many of which run through or around Kashgar. The Iranian government announced in September that China would build a railway from Tehran to the border with Iraq; this line is expected to stretch from Tehran to Tajikistan, Kyrgyzstan, and finally to Kashgar, which could make the city a hub for commercial shipping to Europe. If that happens, Kashgar's future would be set. But countries like Kyrgyzstan, which had a coup in April, could dent these plans. Regional conflict could bleed across the Chinese border. "If these areas aren't stable, it will be difficult for Kashgar to be stable," says Zhang Yao, a professor at the Office of Russian and Central Asian Affairs Research at the Shanghai Institute of International Studies.
So far, instability is the biggest constant in Kashgar. The city blossomed during the turbulent days of the Mongol empire, and was a battleground in the contest between Britain and Russia for strategic dominance in Central Asia, before falling off the map in the 20th century. Thus far, no major Chinese or Western corporations have set up substantial operations in Kashgar, and it feels decades away from Shenzhen. But Shenzhen in the 1980s was decades away from Beijing, and it caught up fast, growing at an average annual rate of 25.8 percent for the past 30 years, compared with a national average of about 10 percent; its residents now enjoy a living standard on par with the capital. If China's command-and-control model of development succeeds once again, Kashgar might well become a prosperous trading center. If not, it could serve as a potent warning of what happens when ethnic instability triumphs and the center cannot hold.