China's Hubei Province Orders Citizens to Stay Home Amid Coronavirus Epidemic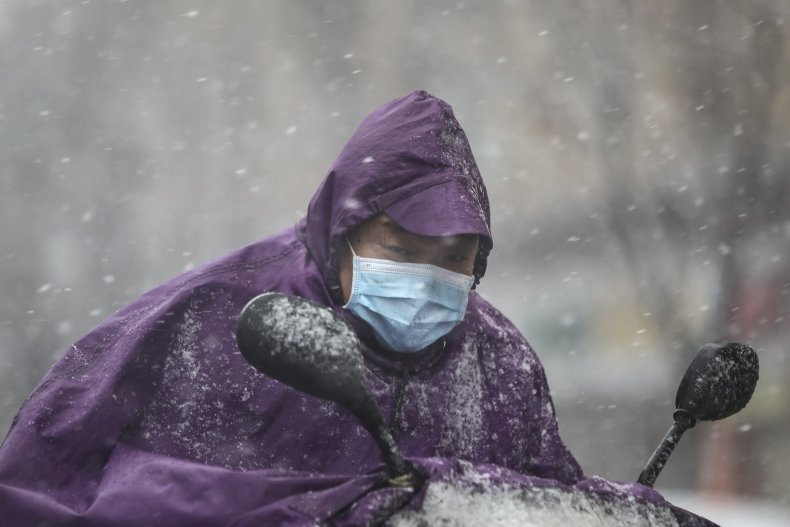 The Chinese government has ordered residents of the province of Hubei—the epicenter of the outbreak of a novel coronavirus that has killed over a thousand people and infected thousands more—to follow new rules to stymie its contagion.
The coronavirus originated in Wuhan, the capital city of Hubei, in late 2019. Cases have been confirmed in 24 other countries, including the United States, although the vast majority of confirmed cases are still in China. The New York Times reported that as of Sunday, about 68,500 people have been confirmed to be infected with the virus worldwide and at least 1,669 have died as a result of it. One American citizen in Wuhan died earlier this month, and a person in France became the first one in Europe to die from it on Saturday.
The South China Morning Post reported that more than 80 percent of confirmed cases of the virus and 96 percent of its deaths in China were within Hubei, which has a population of about 58 million.
The government issued a notice on Sunday stating that the provinces rural communities, which number about 200,000, are to be put on lockdown, with only one guarded entrance, according to the South China Morning Post. Once every three days, a person from each household will be permitted to leave their town to buy supplies.
However, The Straits Times, a Singaporean news paper, reported that the government will also arrange for essentials to be delivered to people who are prohibited from leaving their homes per the new instructions.
"In principle, every villager should stay at home. If he really needs to step outside, he has to wear a mask and keep a minimum 1.5 metres from other people," read the regulations from China's central government, according to the South China Morning Post. "All leisure and entertainment venues shall be shut down and all group activities shall be suspended. Weddings should be postponed, and funeral processes minimised ..."
Further, the notice stated that businesses were to cease operations until they were given an official go-ahead from authorities, reported The Straits Times. And all cars—excluding police vehicles, ambulances and those carrying important supplies—would be barred from traveling on the province's roads.
The rules went into effect only four days after Ying Yong, the former mayor of Shanghai, became the Communist Party Secretary of Hubei—an office The Straits Times referred to as the province's "top political job."