The Pentagon says advances in Chinese military capabilities will only raise global tensions as recent reports reveal stunning progress in its hypersonic weapons program.
Defense Department spokesperson John Kirby was asked about Beijing's reported hypersonic missile tests in July and August, as well as the nature of the U.S.'s own capabilities. He declined to comment on specifics but told a regular press briefing on Monday that China risks fueling an arms race.
"The bottom line is we know that they're trying to advance military capabilities, capabilities that we believe are only going to increase tensions in the region and beyond," Kirby said, before repeating Defense Secretary Lloyd Austin's description of China as America's "number one pacing challenge."
In two reports last week, unnamed U.S. officials told the Financial Times that China had successfully tested two hypersonic weapons. The missiles, which were carried into low Earth orbit, raised fears about China's potential to evade U.S. missile defenses with next-generation nuclear-capable arms.
The Defense Department has recently released progress notes pertaining to the U.S.'s own hypersonic weapons program, but Kirby declined to comment on whether the American delivery method was similar to the Cold War-era space-based Fractional Orbital Bombardment System (FOBS) believed to be deployed by China.
"I'm not going to speak to Chinese-specific capabilities. I think it's important for them to be transparent with the international community about what they're doing and what they intend to do," he added.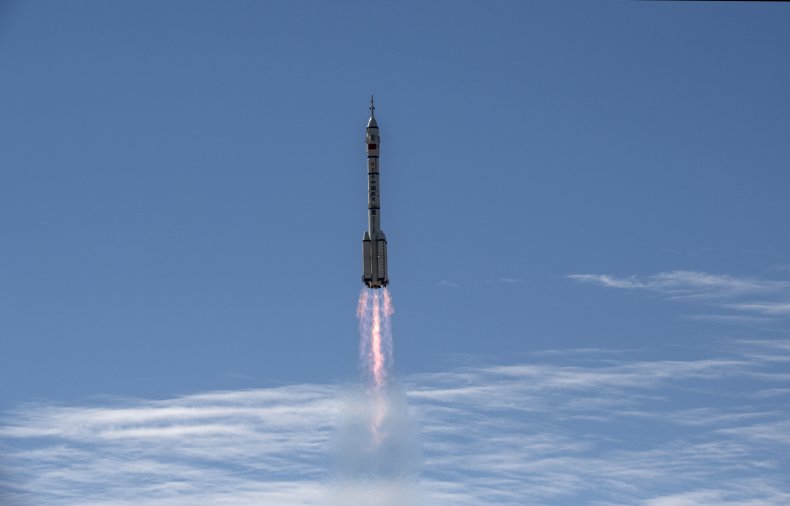 Amid increasing tensions between Beijing and nearby capitals including New Delhi, Tokyo and Taipei, Kirby said there was "no question that China continues to bully its neighbors to try to coerce them into behavior that is more in keeping with China's national security or economic interests."
China's behavior is not conducive to the American vision for a "free and open Indo-Pacific," the Defense Department spokesperson said.
Quizzed on what Washington could do to help allies mitigate the threat, Kirby said the U.S. has "put a real premium on bolstering and reinforcing our alliances and partnerships in that area, and making sure that we have the proper defensive capabilities in place to deal with the security challenges that exist out there."
Asia watchers have had their eyes on a recent joint naval exercise between China and Russia that saw a combined 10 warships sailed into the Sea of Japan, triggering nervous reactions in Tokyo.
"Generally speaking, we don't have an issue with military exercises; we do it all the time," Kirby noted. He said the U.S. would focus on improving its own capabilities and partnerships with allies in the region.
"We have a lot of them," he added, "and we believe those alliances and partnerships are a real unique strength that the United States has in the Indo-Pacific."
Last Friday, China's Foreign Ministry spokesperson Wang Wenbin said of Beijing's relationship with Moscow: "Our two countries have always been advocates of world peace, contributors to global development and defenders of international order, setting an example for a new type of international relations."
"China and Russia are not allies, but closer than allies," he added.