China's Military Releases 'Call of Duty'-Style Promo Video to Recruit Millennials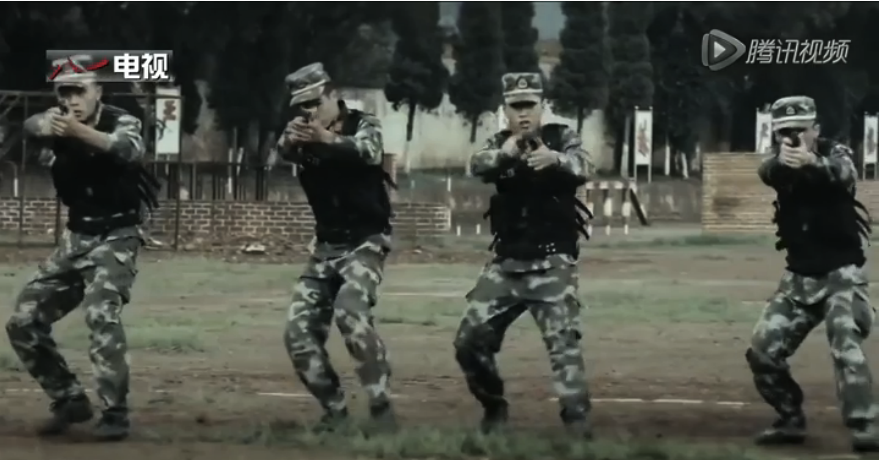 China's military is trying to attract millennial recruits into its ranks with a new video seemingly inspired by action-packed first-person shooters like Call of Duty.
China's Defense Ministry rolled out the video, entitled "Battle Declaration," on Wednesday on its website in an attempt to show the Chinese military as an advanced and modern force, despite recent cuts.
The fast-paced video (which contains some graphic images) features a rock backing track that includes lyrics such as "just waiting for the order to kill, kill, kill" and "War can break out at any time."
A narrator raps loudly at the start of the video: "There is always a mission on your mind. There is always an enemy in your view. There is always responsibility on your shoulders. There is always passion in your heart. War could erupt any time. Are you ready?"
The lyrics continue: "Ambassadors of peace, we are the guardians of China. Ambassadors of power, we are the tiger's teeth," according to The Guardian.
The video shows the Chinese military's jets performing stunts mid-air, large military parades and troops on operations, and also features Beijing's attack helicopter, its naval fleet of submarines and the country's sole aircraft carrier, the Liaoning.
A Chinese military official, identified only as Jiao, told the China Daily that the video aims at recruiting young Chinese nationals and shows that the military is "no longer the poorly equipped one that they saw from TV dramas, but a powerful force as modernized as the United States military."
Chinese authorities have turned to such videos before, to boost the image of some of its policy decisions. In December, state broadcaster CCTV released a rap video lauding President Xi Jinping's anti-corruption campaign, Quartz reported.