China's Only School For HIV-Positive Students Now Permitted to Hold College Entry Exams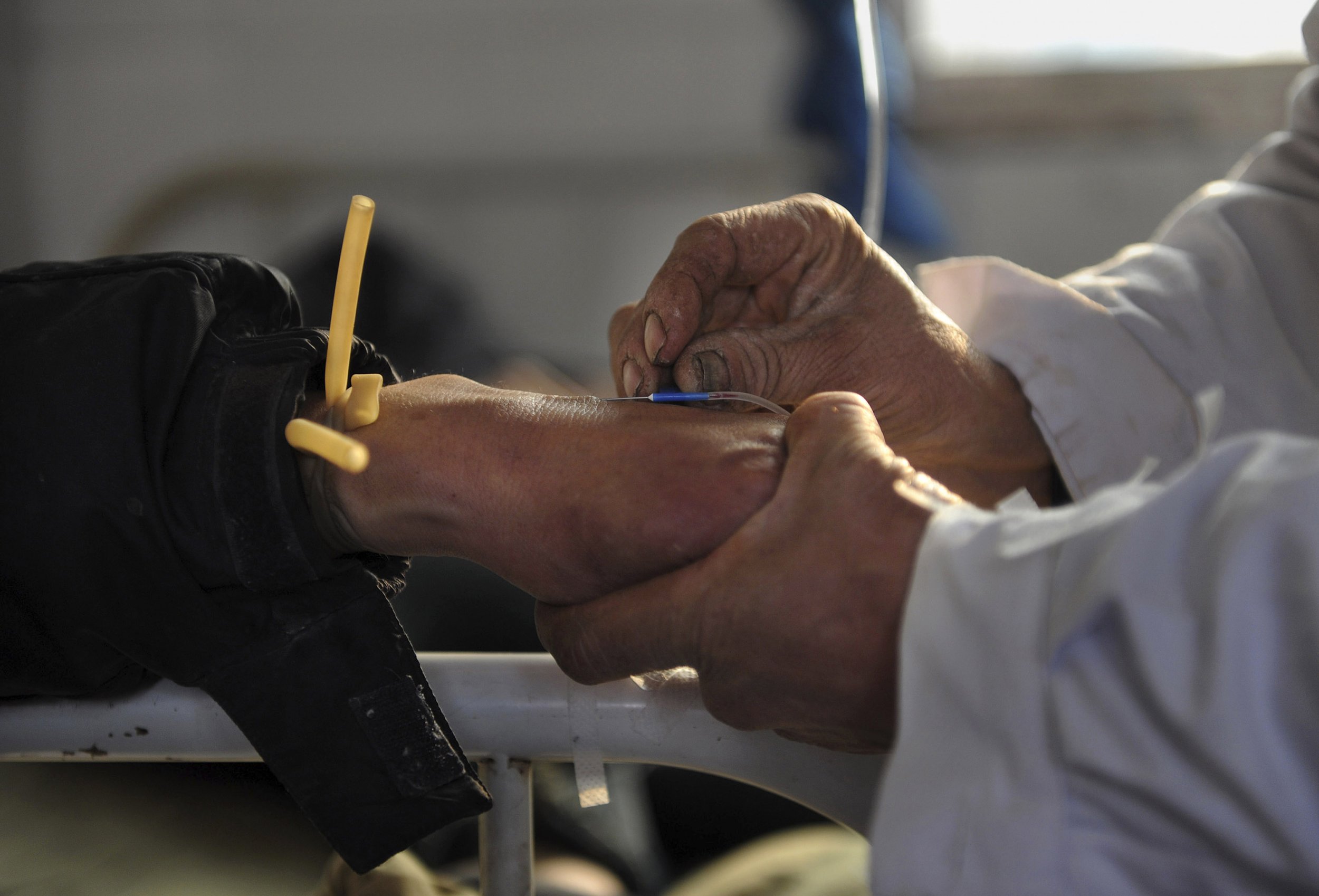 Kun Kun was just five when his grandfather signed a petition to have him thrown out of his village. Kun Kun had been tested for HIV, and found positive. Other children refused to play with him and, along with his grandfather, 200 of his neighbors signed the petition.
Despite massive progress in HIV treatment in China, the virus is entrenched in social stigma and it's not unheard of for children to expelled if they test positive. In some cases medical workers refuse to touch people with HIV and in 2013 they were were even forbidden from going to spas or public bath-houses.
Kun Kun's was saved by Linfen Red Ribbon School in Shanxi Province, China's only school for HIV-positive students. The school, designed to provide a place where HIV-positive children, study and receive medical treatment.
On Thursday, Linfen announced it would prepare an examination room to allow 16 students to sit the National Higher Education Entrance Exam, which Chinese high school students have to take in order to be accepted to college.
The news led to criticisms from some on social media, who suggested that segregating young people with HIV would only serve to increase the stigma, but Guo Xiaoping, a retired doctor and founder of Linfen, disputes this.
"Without us, many wouldn't even have had the chance to go to school," Guo told China Daily.
A spokesperson for a UK AIDs charity told Newsweek that in Britain, or in the West, HIV positive children do and could go to school with others and be well and healthy, and easily manage their medication. However, in China, if stigma exists, that makes education more challenging.
Guo told People's Daily Online that it's hard to completely remove discrimination, although progress has been made. "Some people are still against the idea of taking exams with HIV-positive students, so a special exam room has been established under my proposal and with the approval of educational departments."
Guo started the school in a vacant ward at Linfen Hospital, after realising that children who needed to attend hospital frequently for treatment and blood tests were missing class. He decided to expand the school and moved to a 60,000 sqm campus in 2012, in the suburbs of Linfen.
Government funding has kept the school free, including for schooling and medical costs. It provides classes from the first to final grade, and has now been given permission to officially allow children to sit final year exams.
According to a China Daily article from February 2017, seven teachers educate the 33 enrolled students, most of which contracted HIV through their mothers—which is known as vertical transmission—either in utero, during breastfeeding, or during childbirth. Many of the children were abandoned by their parents, reported Shanghaiist.
"Despite the extraordinary advances we have seen in the treatment of HIV, it remains one of the most stigmatised of all medical conditions. Children living with HIV may have a particularly hard time of it, especially considering that they may need to be on treatment from an age when they won't fully understand why," Matthew Hodson, executive director of Aidsmap, tells Newsweek.
He adds: "Most HIV treatments are now relatively simple to take and dosing has improved so that side-effects are rare. People with HIV whose treatment is working usually only require occasional monitoring. Children and adolescents may need greater support to be adherent to their treatment."
China is somewhat behind other countries when it comes to treating HIV, according to international AIDs-watch Alert. They state that "progress in reducing mother-child transmission is low".
Positively, China now offers free anti-retroviral therapy for all citizens living with HIV. Around 875,000 people are estimated to be infected with the virus in China, according to UNAIDs.
Despite this improvement, there remains a stigma against HIV positive people, Hodson says: "Although China has a free, inclusive, nationwide, HIV care policy it is falling short of the UN's targets of achieving 90 percent of people living with HIV diagnosed, 90 percent of these on treatment and 90 percent undetectable (the aim of HIV treatment)."
There have been calls for an urgent increase in sex-education across the country, which will help reduce the number of transmissions between mothers, children, partners, and others.