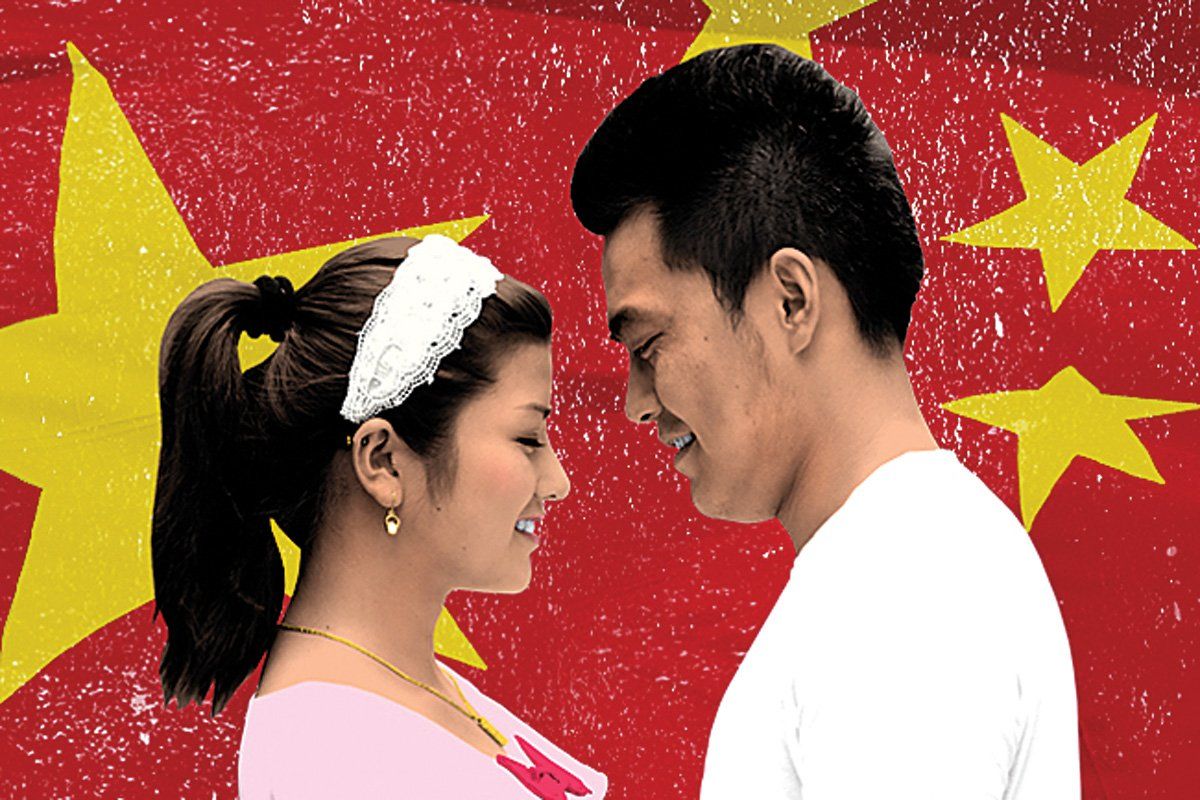 Where did I come from?
Sooner or later, every kid asks. But in China, where frank discussions of sex and childbirth remain taboo, parents often avoid the subject altogether. In a recent news segment on the state-run China Central Television, a reporter asked adults when they first learned about sex. After much nervous giggling, many acknowledged that their parents were less than forthcoming about their biological origins. One woman said she grew up thinking she came from her mother's armpit. "I knew nothing about sex until college," she said. Most of the 200 people interviewed said their parents told them that they had been found. Even scarier, some said they'd rather leave their children in similar ignorance than bring up the birds and the bees.
Despite a booming bedroom culture of mistresses and a recent spate of sex scandals, many of China's 1.3 billion people remain paralyzed when it comes to discussing sex openly. Sex education is often a quick and vague lecture to high-school students by teachers too embarrassed to frankly talk about private parts, let alone contraception. The Chinese government has no national policy for sex education, and attempts to implement a curriculum have been thwarted by parental opposition.
This silence has serious consequences. According to an online survey, only 12 percent of 1,000 Chinese women ages 20 to 35 fully understand contraception. Experts believe this lack of awareness contributes to the high rate of abortions in China. Many other women turn to an over-the-counter emergency pregnancy remedy: mifepristone, also known as the morning-after pill. China was the first country to approve the drug, which unleashes chemicals that will terminate a pregnancy but can also harm a woman's body if used repeatedly, which is frequently the case in China.
Cluelessness about sex is not just a pregnancy risk. Last month China's news agency reported a 13 percent spike in new HIV cases so far this year, and many people do not understand how the disease is spread.
Still, some parents refuse to accept that they have a responsibility to educate their children. "I didn't understand sex when I was a child," one parent told CCTV. "In retrospect, it was a good thing. Why can't my son just grow up with the same ignorance as I did?"
Perhaps that attitude worked decades ago, but no longer. A recent study by ­Tsinghua University in Beijing shows that 71 percent of young people in China are sexually active before marriage. "Young people are learning about sex anyway, either from the Internet or from their friends," said Li Yinhe, a renowned female sexologist in Beijing. "It's important that they learn from the right places."