China's TikTok app is the world's most powerful social media platform. Is Beijing now using it to spread Russian disinformation on Ukraine? Two media watchdog organizations suggest the Chinese state is in fact doing so. According to Tracking Exposed, the Chinese video-sharing app is censoring content in Russia on an "unprecedented scale for a global social media platform," blocking 95 percent of content previously available to Russian users.
TikTok said on March 6 it was responding to Russia's new "fake news" law when it suspended live-streaming and uploads of new content by Russian users. But Tracking Exposed said TikTok's actions go "above and beyond what is required in response to the Russian 'fake news' law." The Chinese app is leaving space for Kremlin-controlled information. "With these recent changes, TikTok runs the risk of effectively converting itself into a propaganda channel for the Kremlin," Tracking Exposed said.
"The effect of TikTok's changes since the war began is that Russian people are deprived of a global perspective on Russia's actions in Ukraine, and can only see content heavily weighted towards Kremlin-approved information," said Salvatore Romano, Tracking Exposed's head of research, in a statement. "This makes it less likely that public opinion in Russia will become critical of the war." As Romano pointed out, TikTok is "the last non-Russian-owned global social media platform in Russia."
TikTok has also been spreading Russian disinformation to non-Russian audiences. Matt Skibinski told Brian Stelter of CNN's "Reliable Sources" last Sunday that his research organization, NewsGuard, conducted an experiment showing that the Chinese platform was feeding Russian propaganda to all new subscribers within 45 minutes, even if they were not looking for Ukraine content.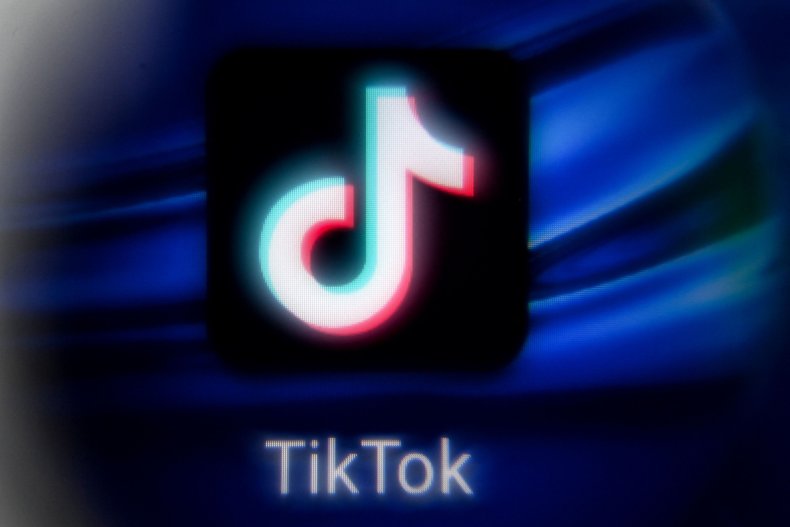 "You're getting what the algorithm thinks you want to see," said Mara Schiavocampo, an ABC correspondent, to Stelter.
But that's wrong: The TikTok algorithm is showing you what the Kremlin wants you to see.
TikTok is powerful. "Never has the world seen a social media app spread more wildly—or an algorithm that anticipates your desires more precisely—than TikTok," Axios wrote late this month.
TikTok is so successful because it was designed to be addictive, powered by perhaps the world's most sophisticated artificial intelligence for a commercial app. TikTok delivers, perhaps better than any other platform, customized content. Need proof? TikTok now has more than one billion monthly active users.
That's more than a billion people getting a steady stream of Russian disinformation, thanks to China's Communist Party. The Party has put its massive propaganda machinery, which includes TikTok, in service of Vladimir Putin's Ukraine war effort.
Douyin, TikTok's sister site in China, manages TikTok's algorithms, including the algorithms determining which videos are shown to users. That access gives Beijing the ability to "boost the signal"—curate content with powerful AI. And powerful AI can get people to think—and act—in certain ways.
As Paul Dabrowa, an Australian national security expert, wrote in a private note, "weaponized propaganda," especially when powered by AI, "can trigger wars, economic collapse, riots, and protests of all kinds."
"TikTok routinely conveys Chinese Communist Party propaganda, while censoring criticism of the People's Republic of China and information the CCP wants suppressed," Kerry Gershaneck, author of Political Warfare: Strategies for Combatting China's Plan to "Win Without Fighting," told me. "It is no surprise, then, that TikTok seems to be actively supporting Russian propaganda and disinformation regarding Putin's rape of Ukraine."
TikTok's parent, ByteDance, has signed support agreements with Beijing's security apparatus, Gershaneck reports, and ByteDance boasts its commitment to promote the Communist Party's agenda.
We can't just let this continue.
The Trump administration in 2020 deemed TikTok a national security threat and moved to ban it in the United States. Department of Justice filings maintained that TikTok was a reliable Chinese propaganda and censorship organ and the Justice Department in a court filing called ByteDance's CEO a "mouthpiece" of the Communist Party.
But President Biden revoked the ban last year.
It was a big mistake. TikTok isn't just a threat to Ukraine. TikTok's dissemination of Russian propaganda is a threat to democracy worldwide. Democracies tend not to censor content—even when containing disinformation—because they believe virtually all content should compete in a marketplace of ideas.
China considers the U.S. an enemy and therefore does not allow American apps. So why should America allow Chinese apps?
But the issue goes beyond reciprocity when it comes to TikTok. TikTok has been repeatedly accused of surveilling users, censoring content, and mishandling the information of minors. According to various reports, the app's vulnerabilities allowed for the surreptitious downloading of malicious software onto users' devices.
And in its reporting, Radio Free Asia suggested the People's Liberation Army, working from China's now closed Houston consulate, used the app in 2020 to foment the violent overthrow of the U.S. government.
In short, China's regime, conducting what its military calls "unrestricted warfare," has weaponized TikTok against the United States.
Now, Beijing has just added one more crime to TikTok's rap sheet: making its platform available to a foreign power—Russia.
This month the New Yorker famously called Ukraine the "World's 'First TikTok War' " because so many people around the world were seeing the conflict through videos posted on the app's platform. "The volume of war content on the app far outweighs what is found on some other social networks," The New York Times reported this month after conducting a review of TikTok content.
We now know one of the reasons why this is so. It's time to unplug TikTok.
Gordon G. Chang is the author of The Coming Collapse of China. Follow him on Twitter @GordonGChang.
The views in this article are the writer's own.