China's envoy to the United States urged Beijing and Washington to find common ground and avoid going down a hostile path as the still-heightened tensions between the world's top two powers showed early signs of easing.
Addressing a virtual reception hosted Tuesday by the Chinese embassy in Washington to commemorate the 72nd National Day of the People's Republic, ambassador Qin Gang hailed his country's contributions to the world and vowed further international efforts in endeavors such as fostering trade ties, fighting the COVID-19 pandemic and combating climate change.
Qin, who assumed his position as China's seniormost diplomat in the U.S. in July, then issued an appeal for the two nations to overcome their differences for the sake of themselves, their peoples and the international community.
"Ladies and gentlemen, today's world is undergoing changes unseen in a century," Qin said. "Whether China and the U.S., two major countries with different history, cultural, social system and in different development, choose peaceful coexistence or conflict and confrontation, prefer win-win cooperation or zero-sum game, concerns the well being of the two peoples and the future of the world."
Qin's remarks mirrored those attributed to Chinese President Xi Jinping during his call earlier this month with U.S. counterpart Joe Biden. The Chinese ambassador referenced this conversation directly.
"In his phone call with President Joe Biden not long ago," Qin said, "President Xi Jinping pointed out that when China and the United States cooperate, the two countries and the world will benefit; when China and the United States are in confrontation, the two countries and the world will suffer."
"Getting the relationship right is not optional," he added, further citing the talk between the two leaders, "but something we must do and must do well."
He said Beijing was up to the task of following through with Xi's stated commitment to improving relations between the two countries.
"China will follow the spirit of the two presidents' call and work with the U.S. side, on the basis of respecting each other's core concerns," Qin continued, "and properly managing differences, advance coordination and cooperation bilaterally and on major international and regional issues such as climate change, COVID-19 and economic recovery so as to bring China-U.S. relations back to the right track of stable development as soon as possible."
And Qin said he was personally tasked with overseeing this task.
"My job here is to work with various sectors of the U.S. to fulfill what President Xi has expected of us," he added.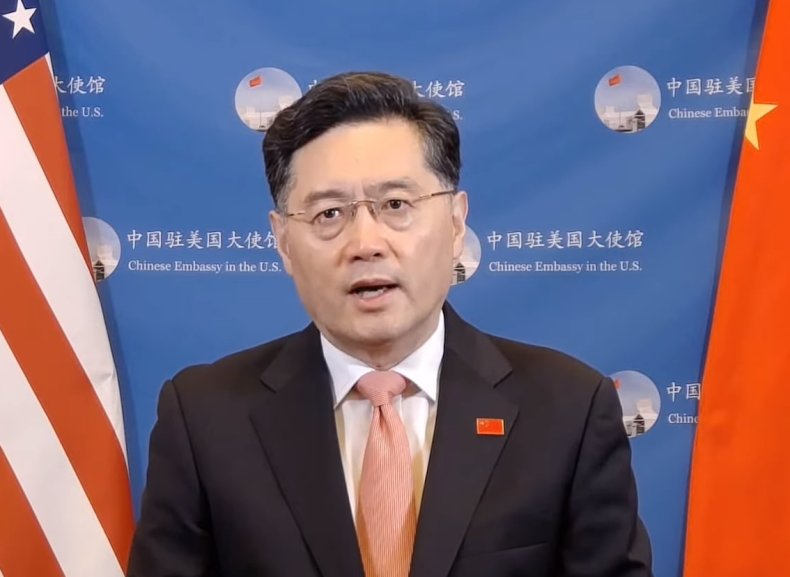 The words come at a potentially pivotal time for U.S.-China relations, which have undergone a significant deterioration in recent years, especially throughout the administration of former President Donald Trump. A trade war, geopolitical friction and dueling accusations over the handling of the COVID-19 pandemic frayed bilateral ties to a critical point, raising not only political enmity but military tensions as well.
Reporting emerged earlier this month via excerpts from journalists Bob Woodward and Robert Costa's recently published book "Peril" detailing Joint Chiefs of Staff Chair General Mark Milley's efforts at the time to deescalate the situation via two calls last October and this January to Chinese People's Liberation Army leadership, to whom the top U.S. military official was said to have pledged a warning if military action against China was imminent.
Milley has since defended his actions and continued to do so Tuesday as he faced lawmakers of the Senate Armed Services Committee.
While the immediate threat of conflict subsided, deep-rooted differences continue to plague the U.S.-China relationship and still did as Biden took office in January.
The current U.S. leader and his administration have set out to pursue a policy of "cooperation," "competition" and "confrontation" in different areas, an approach that Beijing has criticized as unhelpful. Biden has also irked Chinese officials by continuing Trump-era policies of expanding relations with the self-ruling, China-claimed island of Taiwan, and issuing sanctions over allegations of abuses in the semi-autonomous region Hong Kong and the northwestern province of Xinjiang.
Since being sworn in as president, Biden has spoken only twice with Xi, the first time in February and the second on September 9. The White House readout of the second call offered a softer tone than the previous talk.
"The two leaders had a broad, strategic discussion in which they discussed areas where our interests converge, and areas where our interests, values, and perspectives diverge," a White House readout said. "They agreed to engage on both sets of issues openly and straightforwardly."
"This discussion, as President Biden made clear, was part of the United States' ongoing effort to responsibly manage the competition between the United States and the PRC," it added. "President Biden underscored the United States' enduring interest in peace, stability, and prosperity in the Indo-Pacific and the world and the two leaders discussed the responsibility of both nations to ensure competition does not veer into conflict."
Two weeks later, a possible sign of goodwill emerged as the Justice Department reached a deal to dismiss all charges against Meng Wanzhou, chief financial officer of Chinese multinational technology corporation Huawei who was arrested in Canada in December 2018 for allegedly submitting fraudulent bank statements to skirt Trump administration-imposed sanctions on Iran and then extradited to the U.S.
Meng has since returned to China to a hero's welcome, and both White House Press Secretary Jen Psaki and Chinese Foreign Ministry spokesperson Hua Chunying confirmed in recent days that Meng's fate was discussed during Xi and Biden's call this month.
In another positive development for China's dynamic with the West, detained Canadians former diplomat Michael Kovrig and businessman Michael Spavor were released from custody on espionage charges and allowed to return to their home country.
Hua and other Chinese officials have consistently argued that the two developments were unrelated.
And in yet another potential signal for improved diplomatic standing, U.S. siblings Cynthia and Victor Liu were allowed to leave China after three years of being barred from doing so as part of an ongoing investigation into unspecified wrongdoing. While the nature of their allegations remain unclear, a connection is suspected between their exit ban and money laundering charges filed by Chinese authorities against their father, Liu Changming.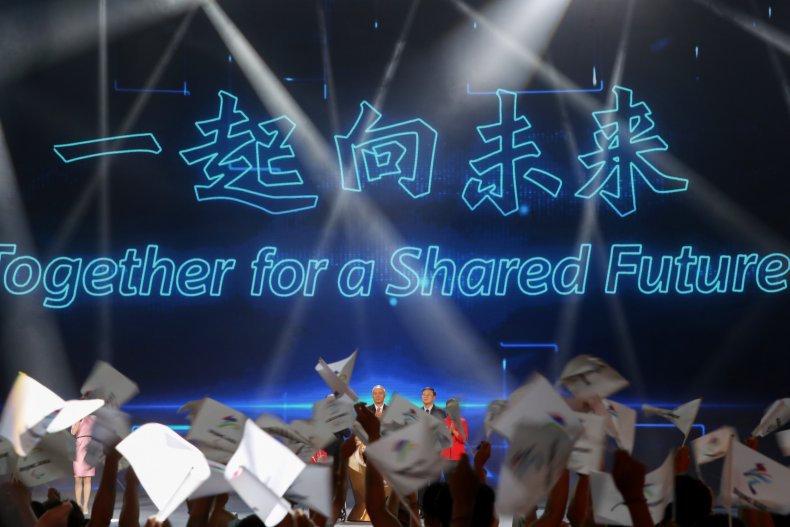 An alleviation of U.S.-China tensions could also set the stage for a better dynamic between the two nations as Beijing hosts the 2022 Winter Olympic Games next year.
Activists critical of China's use of detainment centers known officially as vocational education and training centers to counter extremism among the mostly Uyghur Muslim population, a campaign the Biden administration has followed its predecessor in calling a "genocide," have called for a U.S. boycott of the upcoming event.
The Biden administration has acknowledged the issue, but has yet to take an official position on whether or not the U.S. would support its athletes taking part in the games, as they did when Beijing hosted the Summer Olympic Games in 2008.
Qin expressed his desire for U.S. participation during his remarks at the online embassy event on Tuesday.
"Friends, the Beijing Winter Olympic and Paralympic Games will open in four months' time," Qin said. "I sincerely invite American athletes to join us in Beijing next year for a rendezvous of ice and snow."
"I wish Chinese and American athletes the best of luck in the games!" he added.