China's Warning to Journalists: Don't Work With Foreign Media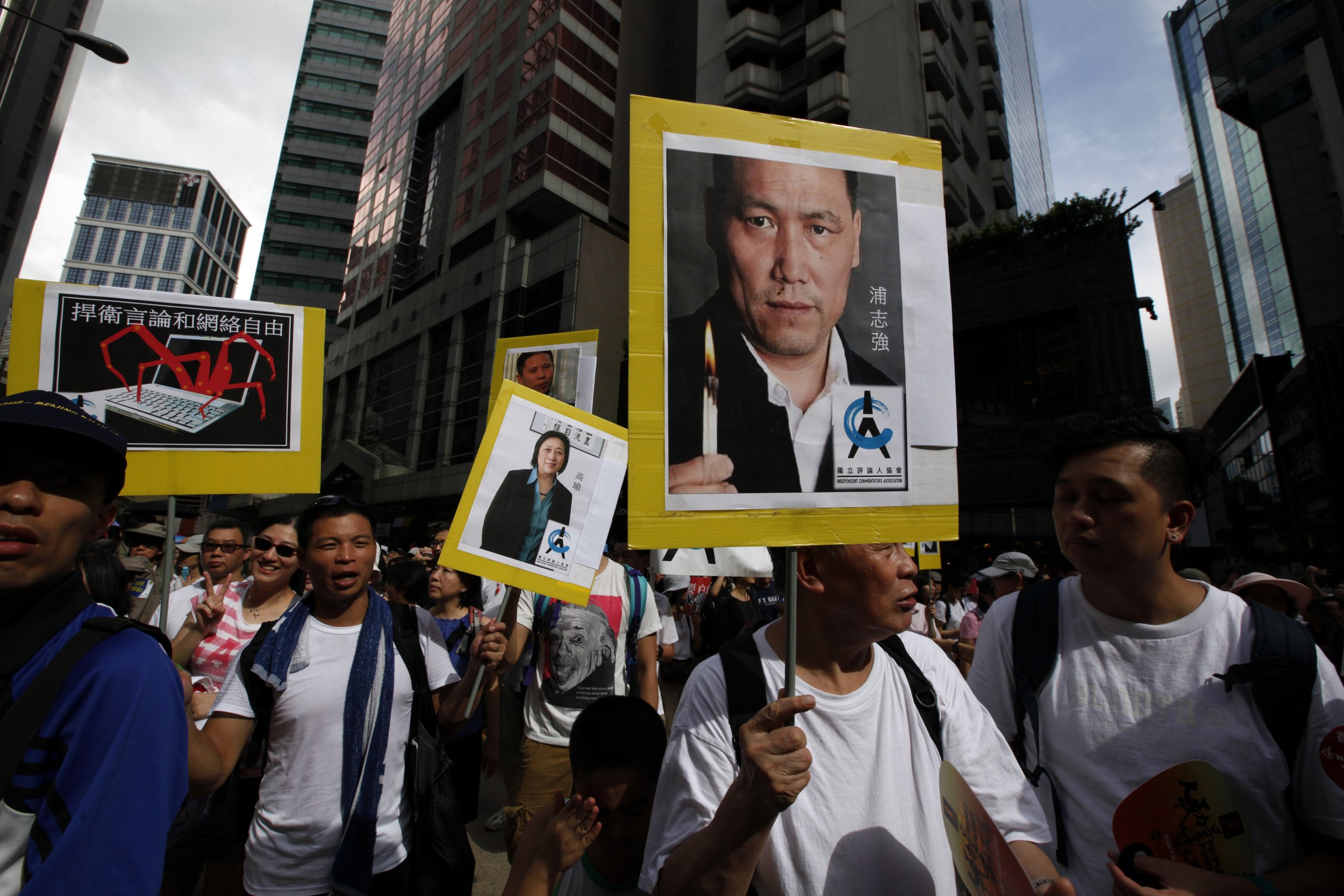 In another blow to press freedom in a country with notoriously restrictive laws, the Chinese government has issued a warning to journalists not to work with any foreign news organizations.
The New York Times reports that China's State Administration of Press, Publication, Radio, Film and Television posted a statement to their website, dated June 30, 2014, that instructs Chinese journalists not to pass any information to foreign media organizations. "Journalists' credentials will be revoked if their leaking information has serious consequences," an official told the Xinhua news agency on Wednesday. "The behavior of some media professionals has harmed the interests of the party and the country."
Last month, a wave of restrictions on media were imposed, including rules prohibiting journalists from reporting outside of their beats or regions, and a ban on media setting up their own webpages. China, marked with a deep red stain on the Reporters Without Borders World Press Freedom Index 2014 map, is the sixth worst country in the world for media freedom. Listed 175th out of 180, it takes its place among the lowly ranks of the globe's worst offenders, including Somalia, North Korea, and Syria.
Benjamin Ismaïl, head of the Asia-Pacific desk at Reporters Without Borders, said the new regulations are directly linked to the Gao Yu case. Gao, a prominent Chinese journalist, was reported missing in April and later found to be detained and prosecuted for leaking "state secrets" by allegedly forwarding a Communist Party document—known as Document 9—to an international news site.
"I think they clearly planned to issue such regulation and they needed to illustrate prior to releasing the regulations," Ismaïl told Newsweek, referring to the ban on journalists working with foreign news outlets. "They needed some case on which they could accuse journalists."
"Nowadays, new regulations come after public examples can justify it, hence the wave of forced confessions broadcast of CCTV, " Ismaïl said. Gao was paraded on Chinese state television network CCTV in May and apologized for threatening national interests.
There are no specifics rules outlining just how much involvement Chinese journalists can have with foreign media. This, Ismaïl believes, is deliberate, allowing authorities to implement the law in the broadest way possible.
"I think it's purposefully vague," Ismaïl said, adding that while many foreign journalists are shocked by the decision, some Chinese media are choosing to ignore the regulations.
"Many of them just do not care at all. Many of them are shocked, of course they are," Ismaïl said. But just like the December 2013 news reporting a regulation that required Chinese media to pass a Marxist ideology exam to keep their press cards, many Chinese journalists are not spending too much time worrying.
"[The regulations] will not be implemented systematically, but it will just give [authorities] more arbitrary force to prosecute whenever they want, and base the repression and harassment on these now-public regulations," Ismaïl said. "It just adds to the rhetoric."