China's Xi Jinping Could be President for Life Under New Communist Party Proposal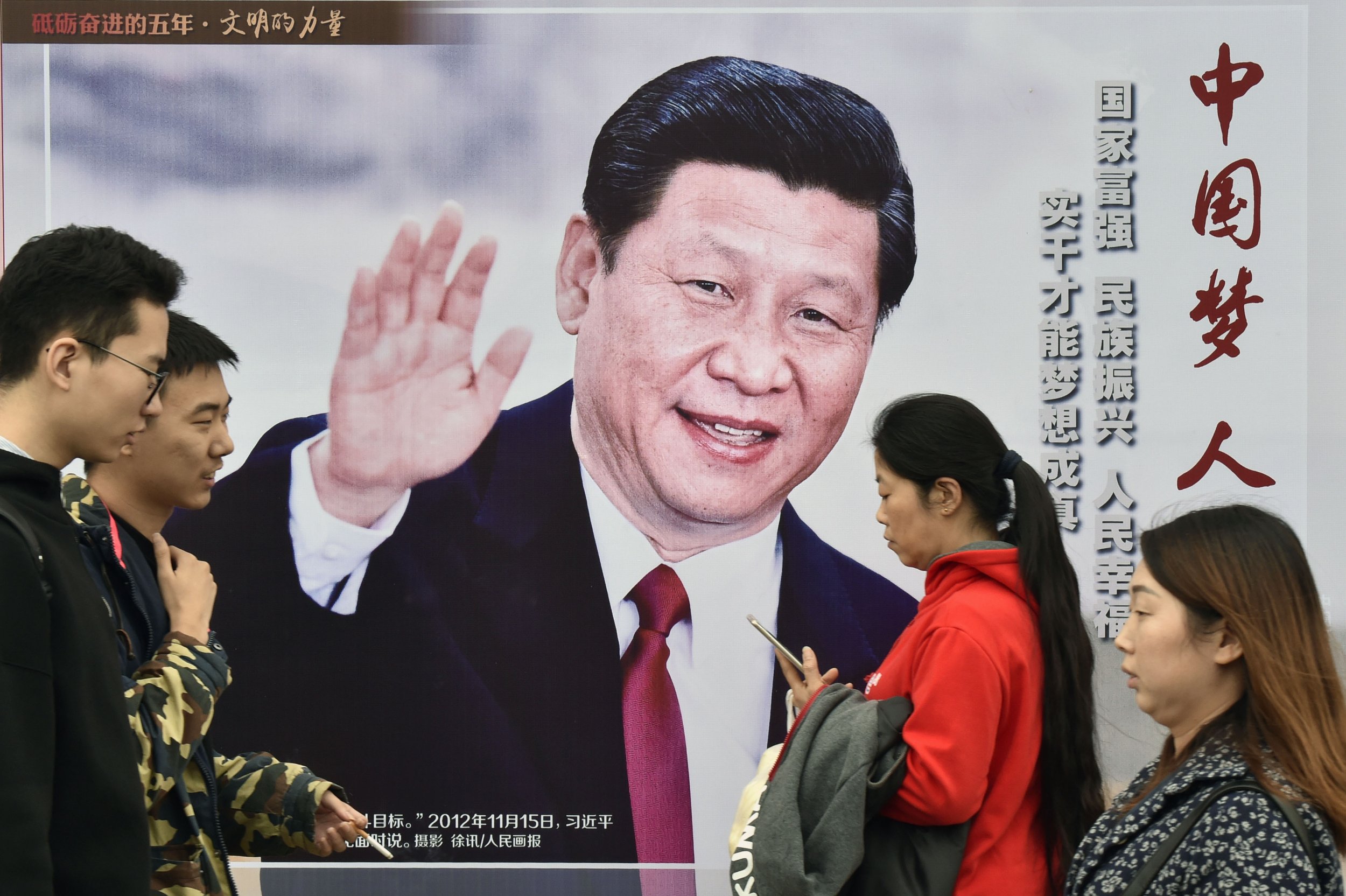 China's ruling Communist Party on Sunday set the stage for President Xi Jinping to stay in office indefinitely, with a proposal to remove a constitutional clause limiting presidential service to just two terms in office.
Since taking office more than five years ago, Xi has overseen a radical shake-up of the party, including taking down top leaders once thought untouchable as part of his popular war on deep-rooted corruption.
Sunday's announcement, carried by state news agency Xinhua, gave few details. It said the proposal had been made by the party's Central Committee, the largest of its elite ruling bodies. The proposal also covers the vice president position.
Xi, 64, is currently required by China's constitution to step down as president after two five-year terms. Nearing the end of his first term, he will be formally elected to a second at the annual meeting of China's largely rubber-stamp parliament opening on March 5.
There is no limit on his tenure as the party and military chief, though a maximum 10-year term is the norm. He began his second term as head of the party and military in October at the end of a party congress held once every five years.
Zhang Lifan, a historian and political commentator, said the news was not unexpected, and it was hard to predict exactly how long Xi could stay on in power.
"In theory he could serve longer than Mugabe but in reality, no one is sure exactly what will happen," Zhang said, referring to Zimbabwe's former president whose four decades in office ended in November, after the army and his former political allies moved to force him out.
Though positive remarks filled the comments section under the pages of main state media outlets like the People's Daily, the move was not welcomed by everyone on China's Twitter-like Weibo service.
"If two terms are not enough, then they can write in a third term, but there needs to be a limit. Getting rid of it is not good!," wrote one Weibo user.