China's Xi Jinping Begins Four-Day UK Visit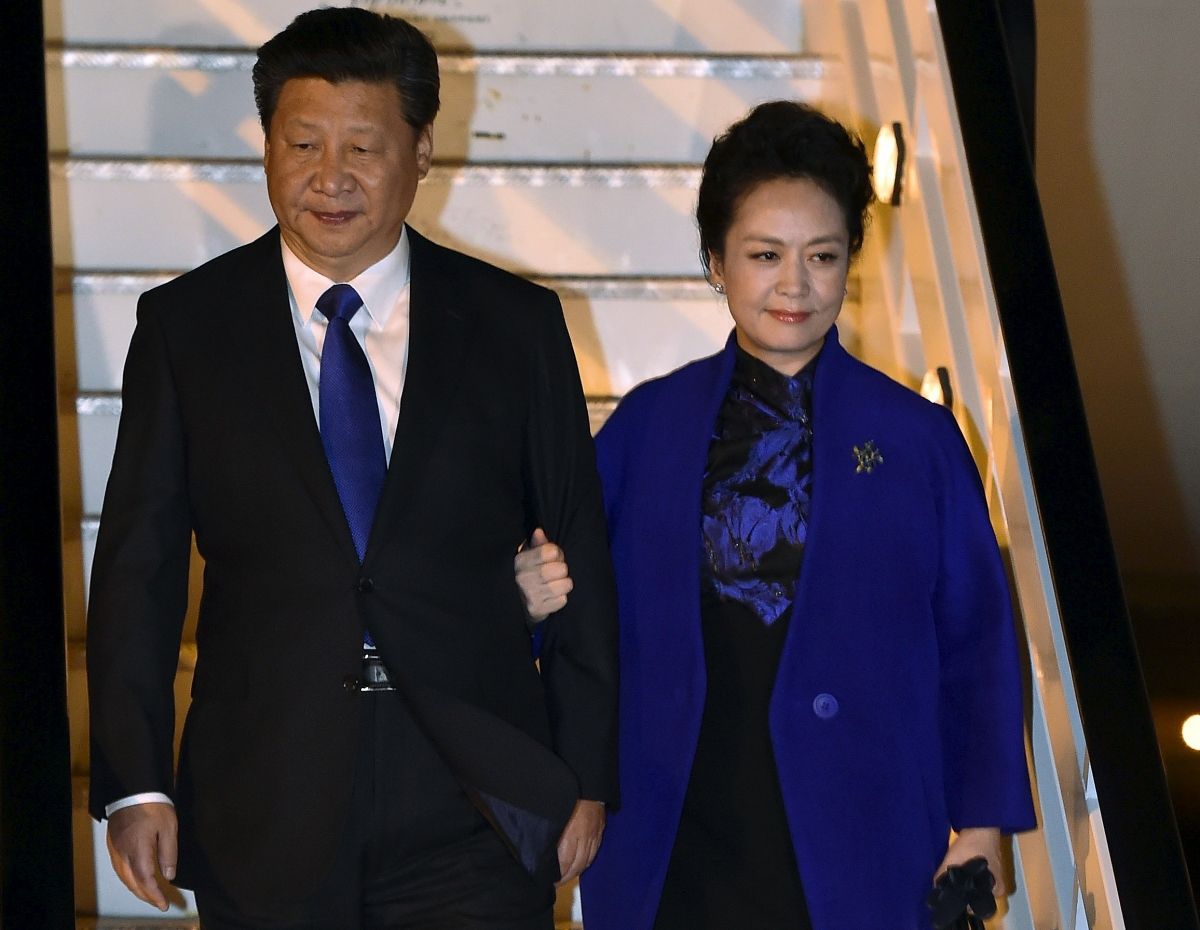 Chinese President Xi Jinping has landed in the U.K. for a four-day state visit, the first to be made by a Chinese premier in a decade.
China's leader is to meet with the British Royal family and top British politicians on his visit. He arrived at Heathrow Airport late Monday with his wife Peng Liyuan, where they were welcomed by British Foreign Secretary Philip Hammond.
Xi is to address the Houses of Parliament in Westminster, visit a number of businesses and will stay at Buckingham Palace throughout his visit. British Prime Minister David Cameron hailed Xi's arrival as the start of a "golden era" in relations between Beijing and London.
China's CNTV reported that "a number of deals are expected to be signed between governments, financial institutions and enterprises." The visit comes after British Chancellor George Osborne's trade visit to China last month, during which he pledged to make Britain China's "best partner in the West."
While the British establishment appears to be welcoming Xi, some in the country are not so excited by the visit. There are protests, both for and against China's government policies, scheduled for Tuesday in London's St. James' Park.
Xi became China's Communist Party leader in 2012 and has carried out a campaign to root out corruption and lavish excess in the country's elite. However, the country's human rights record has been widely criticized by human rights groups. David Mepham, U.K. director of rights group Human Rights Watch, told the BBC that there had been a "ferocious assault" on human rights activists in the country since Xi rose to power. "What Human Rights Watch and others have documented over the last three years since Xi came to power as the president of China is a very rapid and marked deterioration in the human rights climate in China," Mepham said.
The New York Times reports that Prince Charles has chosen not to attend the official state banquet for Xi at Buckingham Palace. He has not confirmed why he will miss the public event but his friendship with the Dalai Lama—an outspoken critic of China's Communist Party—may provide one reason. Nevertheless, the heir to the throne is still scheduled to meet the Chinese leader in private on Tuesday morning.