Vote to Extend Xi Jinping's Term Shows Growing Crackdown on Dissent, Biographer Says
The move to increase Xi Jinping's term as president of China represents an increased crackdown on dissent at the top echelon of power and will curb any chance of a successor, a biographer of the leader has said.
Only two lawmakers voted Sunday in the National People's Congress against changing the constitution to allow Xi to remain president beyond 2023, with three abstentions. Some 2,958 people voted in favor.
Director of London's SOAS China Institute Steve Tsang, who wrote the 2016 book China in the Xi Jinping Era, said extending the presidency beyond two terms was not in itself as significant as showing how impotent the politburo that controls the country had become.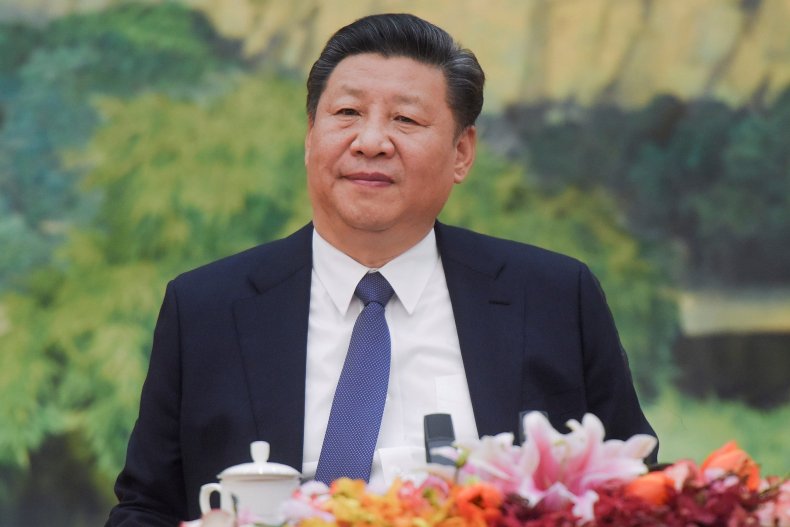 "What I think is being reflected is how much effort is being put into it to reduce or eliminate the number of abstentions and dissenting votes, because usually they are in double digits.
"Now you have 24 of China's most able and smartest people in the politburo. Is it really possible that none of them could see this change could be seen as a retrograde step and therefore unpopular?" he told Newsweek.
Tsang said this is a signal that nobody will dare tell Xi whether a policy is wise or not and, without anyone challenging him, even bad decisions will be implemented with the same rigor as good ones.
State-run media in China have been quick to reject claims the vote by Congress will mean that Xi will be president for life. China Daily said that any such suggestion showed an "ignorance of China's reality."
But Tsang said any grooming of a successor has become more unlikely.
"He is putting himself in a position where it would be increasingly difficult for him to retire. There is no succession to be arranged, he cannot allow it to be arranged because once he starts, he is at risk of building up somebody else who could challenge him.
"You also have the situation that he already ended the de facto immunity of people who have served in the politburo standing committee, so nobody can be sure in retirement they are untouchable and the same applies to their families.
"So if Xi Jinping retires, can he be sure nobody would touch him or his family?" he added.