Chinese Anger Rises over 'Malnourished' Pandas in U.S. Zoo
More than 150,000 people have signed a petition calling for a giant panda currently on loan to Memphis Zoo to be returned to China, claiming that the animal is being mistreated. The growing anger over the alleged deteriorating health of the panda reveals the deepening political tension between China and the U.S.
The petition was started by PandaVoices.org, which describes itself as an international group created to "bring home" Ya Ya and Le Le—two giant pandas that China loaned to the Tennessee zoo some 20 years ago.
China has been sending pandas on loan to the U.S. for decades as a diplomatic tool to strengthen ties between the two countries. But among economic competition and the recent incident surrounding an alleged Chinese spy balloon intruding into American airspace, the relationship between the two countries is increasingly tense.
Le Le—a 24-year-old male giant panda—died in his sleep, Memphis Zoo announced in February. The cause of his death—which the zoo said was "sudden and unexpected" was unknown at the time of its announcement, but it's being investigated by the zoo's veterinarian team and a group of experts from China.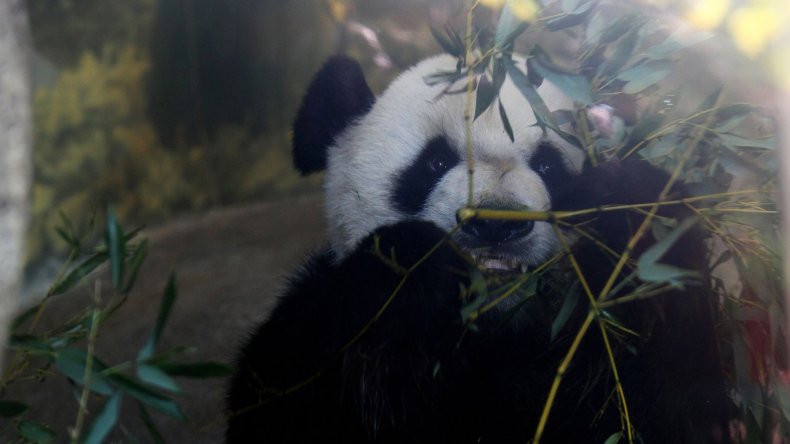 Reports published in Chinese media said that an autopsy on the giant panda revealed that he died of heart failure, triggering a wave of anger among Chinese panda lovers.
Animal rights groups have claimed that Memphis Zoo has mistreated the two pandas, claiming that Ya Ya's scant fur and thin appearance are the consequence of malnutrition and longer caging times than recommended. Memphis Zoo has denied these claims, instead writing on its website that Ya Ya's fur condition is the result of a "chronic skin and fur condition which is inherently related to her immune system and directly impacted by hormonal fluctuations."
According to the zoo, the condition of the panda's fur not connected to nutrition and doesn't affect her quality of life.
Chinese experts who checked Ya Ya's health after conducting Le Le's autopsy said that the female giant panda is in good health, its weight is stable and it has a good appetite. They reported that she suffers from fur loss caused by a skin disease.
"The expert team discussed Ya Ya's fur abnormalities with the Memphis Zoo. They have also put forward suggestions and requests to U.S. counterparts about Ya Ya's healthcare," the experts said, as quoted by the South China Morning Post, a Hong-Kong based newspaper owned by the Alibaba group, a Chinese multinational technology company specializing in e-commerce, retail, the Internet, and technology.
Ya Ya, who came to Memphis from the Beijing Zoo in 2003, is expected to be returned to China in April, when the zoo's loan agreement with the Chinese Association of Zoological Gardens expires.
The association recently said in a statement that: "The Chinese and American sides are liaising […] so that Ya Ya can be transported back to China as soon as possible," as reported by the South China Morning Post.
Newsweek has contacted Memphis Zoo and the Chinese embassy in the U.S. for comment.