Chinese Arms Exports More Than Double in Five Years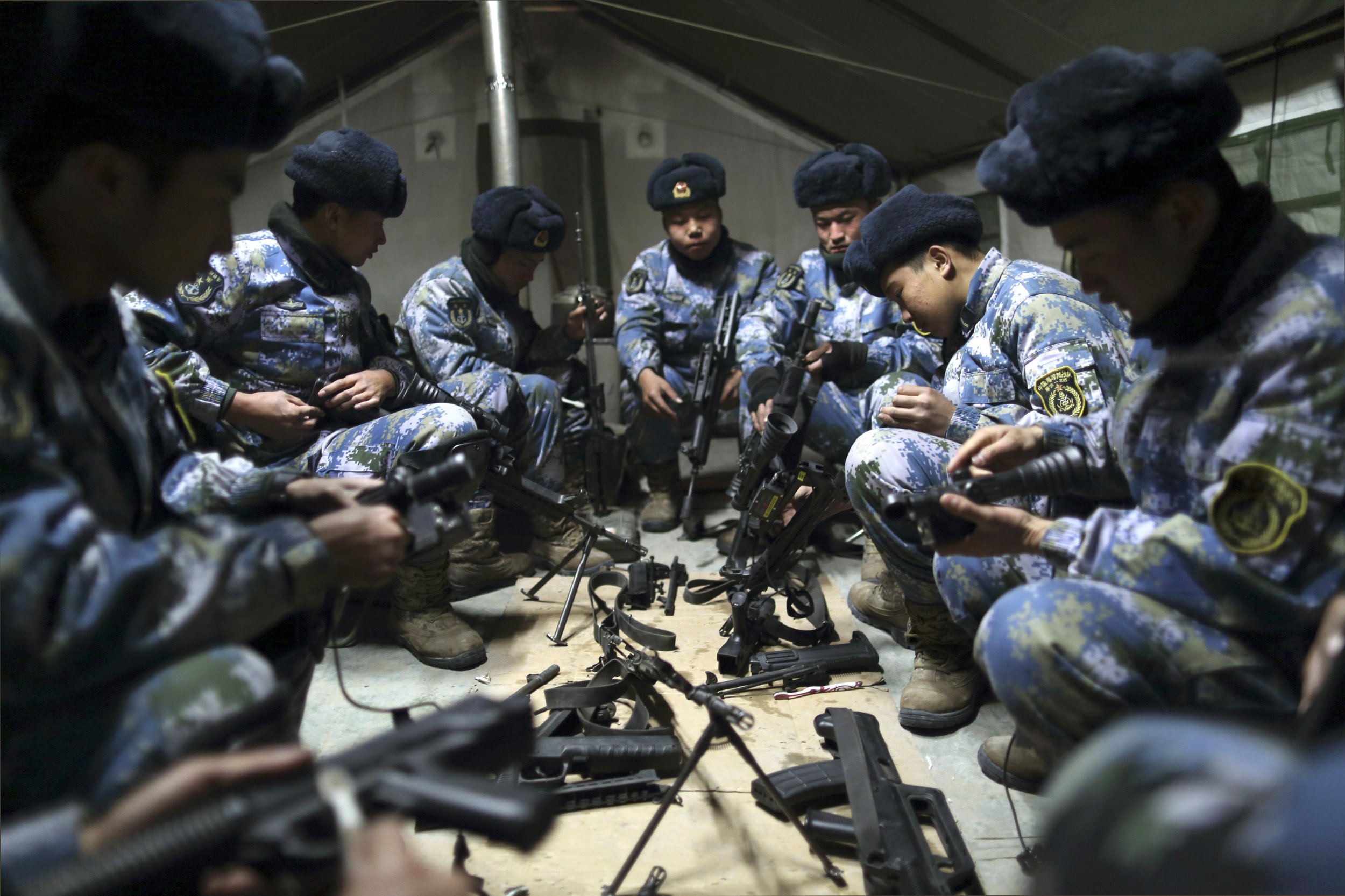 Chinese arms exports have more than doubled in the last five years as Beijing moved from the ninth largest supplier of arms in the world to the third by 2014, a new report has revealed.
Figures released by the Stockholm International Peace Research Institute (SIPRI) thinktank show that China had usurped Germany's position as its delivery of arms increased 143% in the five years running up to 2014, compared to the five years before.
The majority of the Chinese arms, some 68%, were delivered to Pakistan, Bangladesh and Myanmar, while weapons were also sent to 18 African nations. China delivered 41% of its major arms exports to Pakistan, the neighbour of Beijing's regional rival, India.
The SIPRI report details that Beijing conducted deals to send armoured vehicles and aircraft to Venezuela, three frigates to Algeria, hundreds of anti-ship missiles to Indonesia and unmanned aerial vehicles (UAVs) to Nigeria.
"Enabled by continued economic growth and driven by high threat perceptions, Asian countries continue to expand their military capabilities with an emphasis on maritime assets", said Siemon Wezeman, senior researcher with the SIPRI Arms and Military Expenditure Programme.
In response to the report, Chinese foreign ministry spokesman Hong Lei defended China's increasing arms trade at a press briefing today, saying that they were simply assisting with the defence of the nations they had sent weaponry to.
"We follow principles of helping the receiving country with its reasonable self-defense capabilities, not damaging global and regional peace and stability, and not interfering in the receiving country's internal politics," said Lei.
Andrew Smith, spokesperson of the UK-based anti-arms trade NGO, Campaign Against Arms Trade (CAAT), was critical of China's rising transfers to oppressive regimes, countering Beijing's claims that the country was not contributing to instability.
"Some of the regimes being armed by China are among the most unstable and oppressive in the world," he warned. "These arms sales are not just providing military support to the recipients, they are also a sign of China's political endorsement. The competition between arms exporting nations can only lead to further instability and even more human rights abuses."
The SIPRI report also revealed that the overall global volume of arms transfers had increased by 16% in the same period, led by the U.S. whose exports of major weapons increased 23%, giving Washington an overall volume of 31% of all arms exports.
Russian arms exports increased by 37%, leaving Moscow with the second-largest share of arms exports in the world at 27%. Germany and France were the fourth and fifth largest arms exporters respectively while the United Kingdom dropped out of the top five into sixth place.
The top five importers of major weapons between 2010 and 2014 were India, Saudi Arabia, China, United Arab Emirates (UAE) and Pakistan, accounting for a third of global arms imports. Imports by African states increased by 45% between 2005-2009 to 2010-2014, the largest African importers being Algeria (30%), Morocco (26%) and Sudan (6%).
According to Chinese premier Li Keqiang's latest budget, announced earlier this month, Beijing's annual defence expenditure is set to increase 10.1% this year following a 12.5% growth from last year. The eagerness of China to improve its military might and operational capabilities despite an economic slowdown has given it the second-largest defence budget in the world behind the U.S.