Chinese Art Collectors Go Missing on Pay Day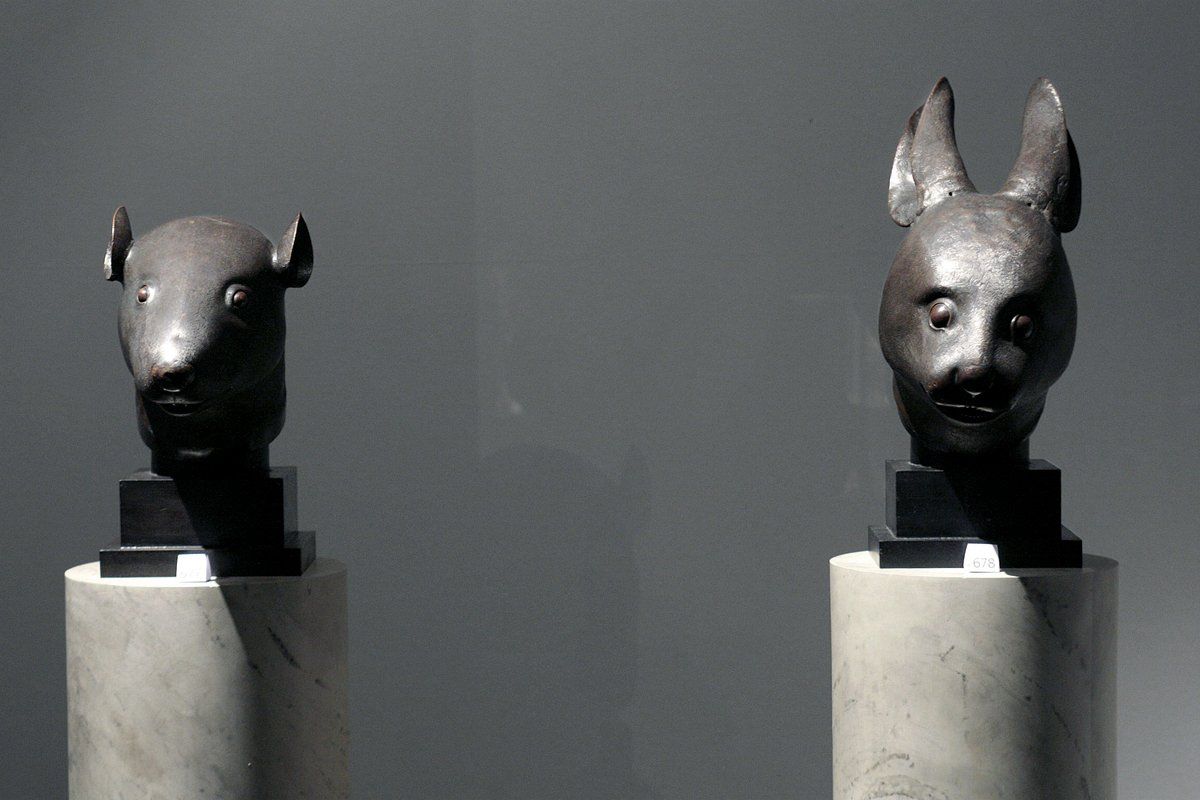 China's $8.3 billion auction market is now the world's largest, up from third place behind the U.S. and U.K. just three years ago, according to the art-market website Artprice. Mainland buyers are wowing art-world observers with stupendous outlays of money: in March, a collector offered $18 million at Sotheby's New York for an 18th-century Chinese vase that the catalog estimated to be worth a mere $800 to $1,200. The same month, during bidding at Toulouse auction house Lebarbe, a Chinese buyer set a new French record for Chinese art with a $31 million bid on a scroll painting that depicts the marching troops of the Qianlong emperor and which once belonged in Beijing's Imperial Palace.
While these extraordinary sums have inflamed sellers' imaginations, auction-house tongues are also wagging about China for another reason: mainland buyers may promise big, but getting them to pay up is turning out to be an epic headache.
Last November, two British siblings sold an ornate 18th-century imperial vase through a small English auctioneer for $83 million—a world record for Chinese art. The sellers are still waiting for payment from the buyer, a Chinese real-estate developer. It's a story that's increasingly common. Earlier this month, Hong Kong–based collector Nicholas Coulson filed the first lawsuit against an international auctioneer for delayed settlement from Chinese buyers. The plaintiff wants Christie's to reimburse him for the attorney fees he incurred trying to collect payment for 44 lots (mostly high-value Bordeaux wines) sold last November to mainland buyers. Standard payment is 35 days; Coulson didn't see all of his money for more than two months, and only after he threatened serious legal action.
"The art market has changed," Coulson says. "It has gone from professionals only to a kind of luxury retailing where you have no idea who you are dealing with." Coulson also points to a flaw in auction procedure that lets truant buyers off the hook: houses do not have to honor most defaulted bids. That's a major liability for sellers, since antiquities returned by auctioneers for nonpayment can generally only be sold again in private deals at deep discounts. But there's little incentive to change the policy, since the bulk of middlemen commissions—up to 25 percent of prices—come from buyers, whom auction houses are keen to keep happy.
"For a seller, the worst is to be in doubt whether the work is actually sold or not," says Jean Marc Decrop, a prominent dealer specializing in Asian contemporary art. Last year, Decrop found himself in that exact position, wondering if he'd ever see the money for a Chinese painting that went under the hammer in Hong Kong. (He finally did get paid, after four agonizing months.) Decrop notes that during the peak of the credit crunch, one U.S. buyer developed a cash-flow problem, but in that case—unlike with the Chinese purchaser—the American was open about it and arranged to pay via an installment plan.
Unsurprisingly, auction houses express few concerns—at least, not publicly—about late payments. François Curiel, president of Christie's Asia, admits that Christie's has seen some settlement delays but says that the prices achieved from Asian bidders "will more than compensate for a month or two of late payments." Christie's revenues in Hong Kong, where there is no sales tax, nearly doubled last year thanks to Chinese buyers, who accounted for 20 percent of the company's record $5 billion in global earnings. The auction house is planning for dozens of new hires in China and special Mandarin-speaking concierges to help Chinese buyers in New York and London.
At least one defaulting Chinese bidder has used nonpayment to make a political point. In 2009, at the Christie's Paris sale of the late Yves Saint Laurent's art, bigwig Chinese antiques dealer Cai Mingchao outbid the competition for two bronze animal-head sculptures that once graced a fountain in Beijing's Summer Palace. Afterward, Cai caused a scandal by holding a press conference and publicly refusing to pony up the pledged $40 million, on patriotic grounds (the statues had been looted by foreign troops in 1860).
Payment issues also crop up due to China's labyrinthine banking rules, says Carson Chan, managing director for Bonhams Asia, which has ambitious China-expansion plans. "I think there are circumstances when the Chinese buyers pay slower due to their banking system, which is complicated when it comes to moving large amounts of money in and out of China," Chan says. Officially, the renminbi can only be directly exchanged into the Hong Kong dollar at no more than $2,560 a day.
Of course, it's possible that, with limited investment options at home, a small number of cutthroat Chinese buyers are speculating in the international art market to take advantage of loopholes and get the best financial terms. To prevent this, international auction houses and sellers are tightening policies and enforcing stricter rules about who can bid and when they will pay. Placing a cash deposit is a common practice in mainland Chinese auctions, and has been used more recently by international auction houses. At Lebarbe, the agent of the Qianlong scroll insisted the winner had to pay within three months and that all interested parties had to put down a refundable $290,000 to qualify.
Yet as the spring auction season for Chinese art begins, there are early indications that sellers will actually hurt themselves by raising the bar of entry. In early April, at an auction of Meiyintang porcelain, Sotheby's required a $500,000 deposit to bid. Thirty percent of the fabled pieces went unsold, including a hand-painted Ching dynasty imperial pheasant vase that was expected to be a top lot in the sale. Reportedly, a number of potential buyers were scared off, or offended, at the deposit requirements.
Such tensions between buyers, sellers, and auction houses are only expected to grow as the Chinese market expands. Bonhams' Chan believes the Chinese will eventually account for more than half of the world's auction clients. Indeed, art buying shows little signs of slowing in Beijing and Shanghai, where buyers are looking at art and antiquities as a serious asset class, not just as decorative trophies.