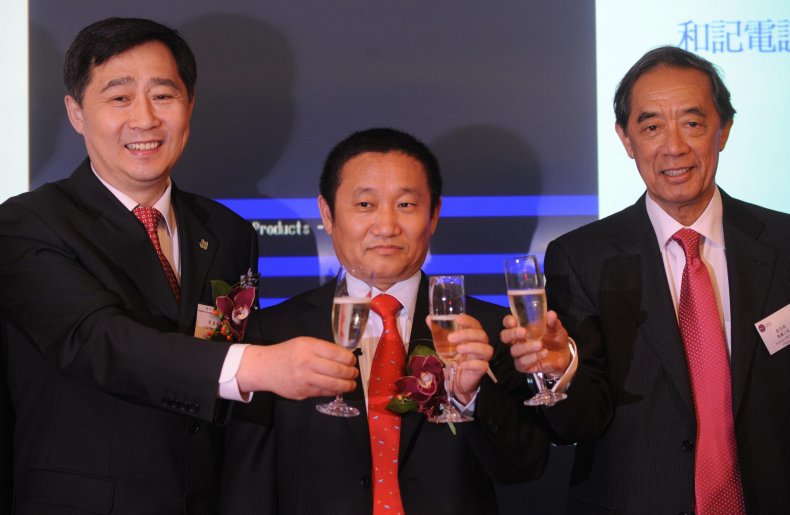 A Chinese billionaire aluminum magnate has been indicted by a federal grand jury on charges of conspiracy, wire fraud and international money laundering in connection with an alleged scheme to evade U.S. aluminum tariffs, newly unsealed charging documents show.
Liu Zhongtian was accused by federal prosecutors of helping to orchestrate a plot which allowed China Zhongwang Holdings Ltd., Asia's largest aluminum extrusion company, to evade certain aluminum tariffs imposed on Chinese imports in 2011. The indictment was returned under seal on May 7 and made public for the first time this week.
"This indictment outlines the unscrupulous and anti-competitive practices of a corrupt businessman who defrauded the United States out of $1.8 billion in tariffs due on Chinese imports," United States Attorney Nick Hanna said in a statement. "Moreover, the bogus sales of hundreds of millions of dollars of aluminum artificially inflated the value of a publicly traded company, putting at risk investors around the world. The rampant criminality described in this case also posed a threat to American industry, livelihoods and investments."
The tariff saga has hardly faded since duties on certain Chinese aluminum imports were imposed in 2011. President Donald Trump has recently set off a tit-for-tat trade war with China, and a series of escalating tariffs on imports including aluminum and steel have been installed in an effort to nudge Chinese authorities into reforming what the administration believes are harmful trade practices. Among other complaints, China has long been accused of dumping steel onto global markets for less than the cost of production.
The alleged scheme outlined in the Liu indictment involved passing off unfinished aluminum exports from China as finished "pallets," helping China Zhongwang Holdings avoid duties as high as 400 percent. In addition, prosecutors allege that there were "no customers" for the 2.2 million pallets imported into the U.S. from 2011 to 2014 and that these pallets were never ultimately sold to third parties.
Instead, the government argued in a press release on Wednesday, Liu-controlled companies in Southern California were purchasing the false pallets to prop up demand and inflate revenue at China Zhongwang Holdings, where Liu is a former president and chairman and remains a major stockholder.
"The charges filed against these defendants are extremely serious," Joseph Macias, special agent in charge for Homeland Security Investigations in Los Angeles said in a statement. "Organized assistance and subsidies by foreign nations such as China have a detrimental effect on U.S. production and employment. Of greater concern, our national security is jeopardized when domestic industry loses its ability to develop and supply products for U.S. defense and critical infrastructure applications, forcing us to become dependent on unreliable imports from other countries."
The government said that neither Liu nor the other co-defendants incited in the alleged conspiracy are believed to be in the United States. The Wall Street Journal reported on Wednesday that Liu, whose nicknames according to the indictment include "Uncle Liu" and "Big Boss," is now the subject of an arrest warrant. The Journal wrote about the massive tariff evasion scheme in 2016, touching off the larger Justice Department investigation. At the time, Liu told the paper that its investigation into tariff evasion had "nothing to do" with him.
Prosecutors said that Liu and each of his co-defendants could face a maximum penalty of 465 years in prison if convicted.