Chinese Billionaire Sends 6,400 Workers on $14.5M French Holiday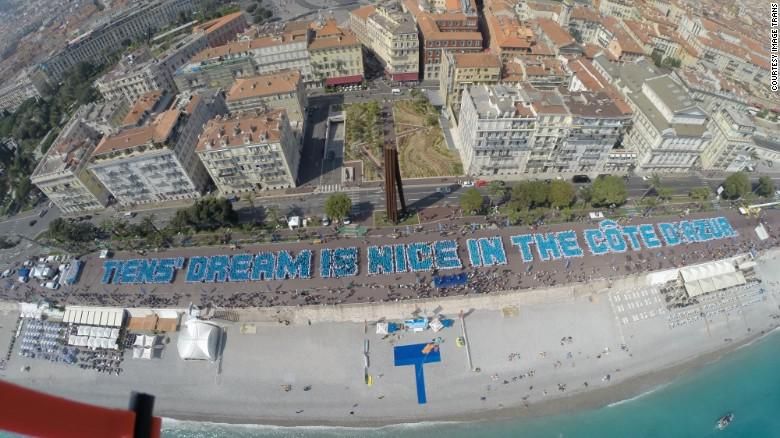 A Chinese CEO has paid for 6,400 members of his workforce to travel to France on a four-day all expenses paid holiday worth $14.5 million (€13 million), in what is the largest tour group to ever visit the country.
The president of Tiens Group, Li Jinyuan, flew the employees to France on 84 commercial flights before they all took a train to the southern town of Nice with Jinyuan reportedly buying 7,600 high-speed TGV tickets.
The billionaire also paid for them to stay in 4,700 rooms in Cannes and Monaco and 140 hotels in Paris, using 146 tour buses for their holiday, which saw them visiting the country's top tourist attractions.
The trip included a private viewing of the Louvre, the world's most visited art museum, and the Moulin Rouge cabaret show.
The tourism, trade and cosmetics company was celebrating its 20th birthday. 5,400 employees flew from China with the rest flying in from other countries such as Russia and Kenya.
"We have have mobilized public services as well as tourism professionals, hotels, restaurants, shops and designer brands," Christian Mantel, head of the French tourism development agency, Atout France, told AFP.
"So far everything has gone smoothly, the feedback has been extremely positive."
Discussing the overall price tag for the trip, Mantel pointed out that the $14.5 million total didn't include the amount the tourists would spend on shopping.
He believes the trip is set to add millions to the French economy, with Chinese tourists already accounting for 40% of all luxury sales in the country and spending 80% of their holiday expense on shopping in the capital, Paris.
The group also found time to break a Guinness World Record in Nice by creating the largest "human phrase" or sentence by spelling out "Tiens' dream is nice in the Côte d'Azur" along the town's waterfront, the Promenade des Anglais.
After meeting with the tour group, French foreign minister Laurent Fabius acknowledged that "the reservoir for tourists is mainly in the Far East, particularly in China," with France expected to see 100 million total tourists enter its borders this year. In 2013, 1.5 million Chinese tourists visited France out of 83 million in total (1.8%), the highest proportion from an Asian country.
According to Forbes, Li is the 24th richest person in China with a wealth believed to be $1.2bn (€1.08bn).